Dr. David Halpern in the 20th Maccabiah Games in Isareal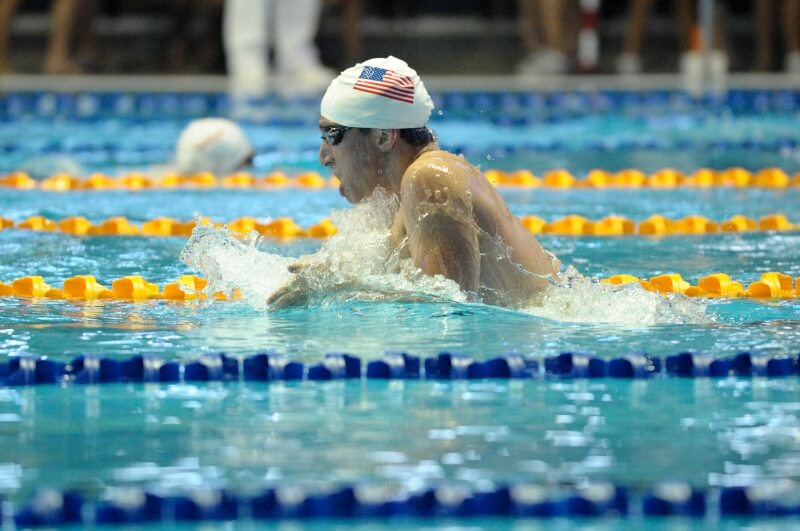 Although Dr. David Halpern's plastic surgery practice is in South Tampa, Florida, his desire to give back to his community often takes him across the ocean. This summer, he'll be traveling to Israel to represent Team USA as a swimmer in the Maccabiah Games.
These games, first held in 1932, occur every four years to "help Israel develop as a nation through sports, and promote Fitness and Athletics among Jewish Youth." Over 70% of the Maccabiah is volunteer-run, and donations and portions of athletes' fees go towards travel and participation expenses for underprivileged athletes.
This summer marks the 20th Maccabiah. Over 9,000 athletes hailing from more than 70 countries will compete, making this the third largest sporting competition in the world.
Dr. David Halpern Swims for Team USA
Dr. David Halpern, an avid swimmer, will be representing Team USA in the Masters Competition for swimming from July 12-14. His son, Jeremy, is also competing, participating in the Elite division from July 9-12.
Team USA will send over 1,000 athletes this year to compete in 35-40 sports. These teams are selective: countries may only send five athletes for each sport per division, and each must apply to represent their country.
Some of these exceptional athletes have even competed in the Olympics; this year, Anthony Ervin, three-time Olympian and World Champion gold medalist, will also be swimming for Team USA.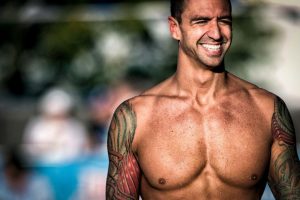 Back in Tampa Bay, when not in the water, Dr. David Halpern is a renowned plastic surgeon. He works as both Chief of Department of Plastic Surgery at Tampa General Hospital and Associate Clinical Professor of Plastic Surgery at University of South Florida.
He has earned board certifications in Plastic and Reconstructive Surgery, General Surgery, and Micro-Hand Surgery, specialties that have allowed him to give back to communities suffering after natural disasters.
Past Missions
This won't be the first time Dr. David Halpern has flown a great distance to support a cause.
In 2008, he traveled to China to help victims after an earthquake hit rural areas. As one of the first Western doctors to treat survivors, he spent two weeks in four cities using his plastic surgery expertise to heal those impacted by the devastating earthquake.
He traveled to China as part of the American Society of Plastic Surgeons' People to People Mission, a cultural and scientific exchange. While there, he was one of a few American plastic surgeons chosen to present at the prestigious Chinese National Plastic Surgery Hospital in Beijing.
Two years later, in 2010, Dr. David Halpern responded to another natural disaster by traveling to Haiti with two fellow surgeons after the 7.0 magnitude earthquake. He was the Plastic/Hand Surgeon during his time there, restoring the physical appearance of the injured. In just seven days he performed over 100 surgical procedures in a makeshift field hospital/tent at the international airport.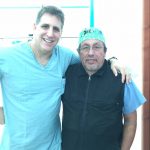 Then, in 2016, he traveled to Moyobamba, Peru, at the invitation of his graduate school classmate Pablo Uceda, MD. While there, Dr. David Halpern and 62 other volunteers worked with the Peruvian American Medical Society (PAMS) to help improve medical care for the indigenous people of the area.
Donating to the Maccabiah Games
Today, Dr. David Halpern continues to give back to causes important to him by promoting his Jewish heritage in the Maccabiah Games. As a Masters division athlete, he is raising funds for his "Yachad" contribution before he leaves for Israel.
The "Yachad," meaning "together" in Hebrew, is a program by the Maccabiah requiring a "shared commitment from all of us to fund the USA Maccabiah Team and to ensure the success of the Games." In addition to his registration fee and trip expenses, Dr. David Halpern will raise at least $6,000 for "fund-a-need."
"Fund-a-need" supports athletes from the USA who wish to participate in the Maccabiah, providing the funds to enable underprivileged athletes to compete. Those who wish to support this cause may donate online.
You can learn more about Dr. David Halpern here.