Are BOTOX Injections Right for You?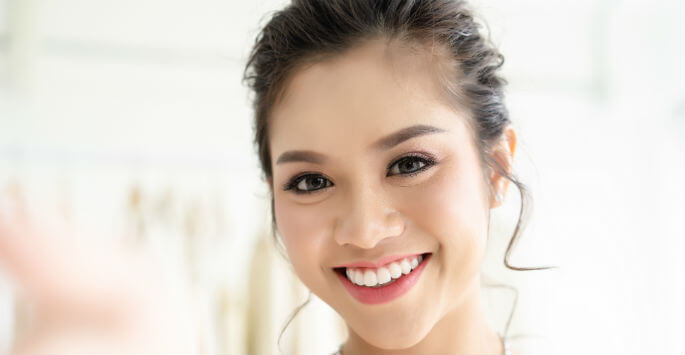 You have probably heard a lot about BOTOX injections. The treatment is so popular it has become a household name. It is a non-surgical way to make yourself look dramatically younger and more refreshed. You may have wondered if it is the right choice for you. Read on to discover more about this time-honored treatment.
Understanding BOTOX and Dynamic Wrinkles
During the day, you probably laugh, smile, frown, squint, etc. All of these facial movements causes wrinkles to appear on your face. In our youth, these wrinkles fade as soon as we stop making the expression. Over time, collagen production slows and the wrinkles tend to stick around a bit longer. These are exactly the type of thing that BOTOX is designed to treat. They are known as dynamic wrinkles.
When strategically injected into the face, it temporarily calms the muscles that cause the movement behind the wrinkles. This gives your face a chance to relax and become smoother. It also prevents new wrinkles in the area from developing. It typically takes a few days for the muscle movement to stop, and most people report seeing improvements soon after.
If you love your results with BOTOX, you will need follow-up treatments every few months. Otherwise, muscle movement resumes normally and the dynamic wrinkles will reappear. Many people report that the wrinkles begin to reappear less dramatically over time with repeated BOTOX treatments.
Who is a Good Candidate for BOTOX?
This treatment is great for both women and men. Although people associate it with women, men can be just as bothered by the appearance of lines and wrinkles on their face. Younger people are also turning to this treatment in growing numbers. Those in their 40s and even 30s can take advantage of all that BOTOX has to offer. If you are bothered by the appearance of dynamic wrinkles on your face, there is no reason to put off treatment.
Good candidates for this treatment will have moderate to severe crow's feet, forehead lines, or frown lines. Due to the way it works, BOTOX injections are not a good option for wrinkles resulting from the sun or from gravity. Determining if this treatment is right for the wrinkles you want to see gone is something that can be done at a consultation.
If you would like to learn even more about BOTOX injections and what they can do for you, we warmly invite you to get in touch and make an appointment with Tampa Bay Plastic Surgery. At our convenient location in Tampa, FL, our friendly and knowledgeable team will be happy to answer questions and help you develop a personalized treatment plan. Contact us today to set up your consultation – we look forward to speaking with you!