Brazilian Butt Lift: Get the Butt You Want Without Implants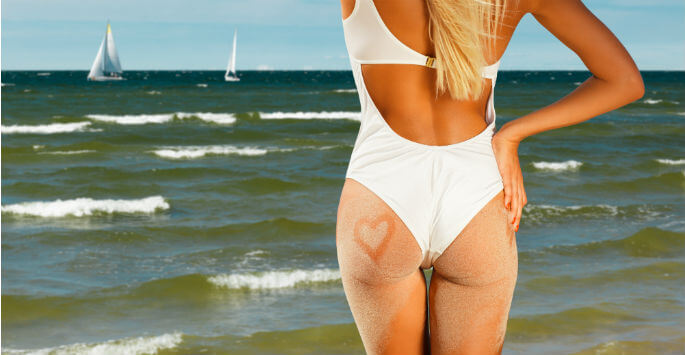 Getting the butt you want without implants can be a daunting challenge. Doing exercises that target the buttocks can get you the results you want, but there's no guarantee and it's not an immediate fix. You want an amazing backside. You need a better solution. A Brazilian butt lift could be the alternative that fits your needs.
Why Consider a Brazilian Butt Lift?
A Brazilian butt lift offers you a real solution for a fuller butt. Best of all, you can have more volume without having something artificial inserted into your buttocks. That means no need for implants. You will be using your own fat to improve your body. Dr. David E. Halpern will begin by choosing an area on your body where you have excess fat. The abdomen is a popular location to harvest fat. Liposuction will be used to remove the fat. The removed fat is then purified, which is necessary to eliminate any impurities before it can be used for fat grafting.
The final step is to inject the fat into your buttocks. The fat will graft with the fat that is already present in your backside. If at any point you want more volume, Dr. Halpern can perform an additional procedure. You'll find out what it looks like to have the backside of your dreams.
A Brazilian Butt Lift Means a Faster Recovery
If you want your recovery to be speedy, a Brazilian butt lift could be the best decision you ever made. This procedure means less downtime than implants. You'll have some tenderness in your bottom after your injections, but you'll be able to get back to your regular routine fairly quickly.
Ask Dr. Halpern About a Brazilian Butt Lift
A Brazilian butt lift can transform your body to fit your vision for yourself. The best way to find out more about this exciting procedure is to have a consultation with Dr. Halpern at Tampa Bay Plastic Surgery. Contact us today to book your appointment and get started!