10 Reasons To Get Breast Implants After 50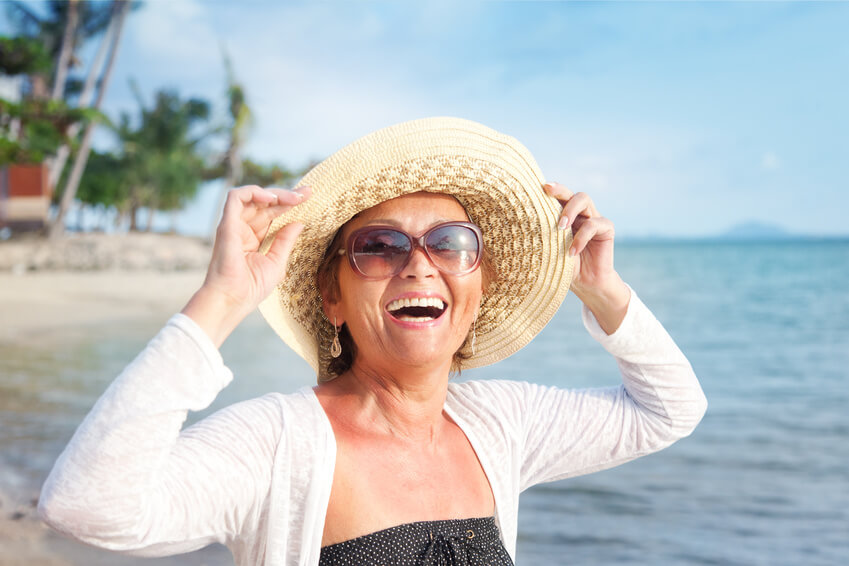 Why should beautiful breasts be a thing of the past? Tampa Plastic Surgeon Dr. David Halpern, cares for a number of mature women who are looking for a body boost well into their 50s and 60s. Though the media fixates on the 20-something-year-old vixen going from an A-cup to DDs that stereotype does not fit the majority of Dr. David Halpern's my patients.
Most of his patients are in their thirties and forties, but he is seeing a growing number of mature women inquiring about breast augmentation after 50. The American Society of Plastic Surgeons states that women over 55 account for 2% of breast augmentations, with nearly 7,000 procedures performed on mature women a year. Close to a quarter of all cosmetic surgery patients are 55+.
10 reasons why you should consider breast implants after 50:
1. Look as good as you feel.
If you have taken care of yourself, you may find that you feel better than ever during the golden years. With fewer obligations nagging at you and more time for yourself, you may have more leisure time than ever. Why let the perils of aging pull you down? Diet and exercise can only take you so far. Even with a trim waistline, you may feel like the toll of motherhood, time and gravity have caused sagging, wrinkling and loss of shape. You've sacrificed enough. Let new breast implants over 50 take years off your appearance.
2. Boost your self-confidence following a traumatic event.
Traumatic accidents and lumpectomies can hurt the self-confidence of women over fifty. You may have beat the illness, but it may feel hard to face your reflection every day when you are left missing a part of yourself. Breast implants can be done at the same time as a mastectomy so you can feel healed sooner, rather than later.  
3. Bounce back after weight loss.
The middle years of life can be tough on women due to childbearing, overworking, and stress. It can take years to figure out the best individual path to losing 10, 20, 30 or more pounds. Once you get there, the results can be disappointing – particularly if you lose volume in the breast along with those shed pounds or if you are left with saggy skin. Cosmetic surgery can help with those concerns.
4. It's a better time to focus on yourself.
With no children living at home and no more breastfeeding to do, now is the perfect time to get the full-figured shape you've always wanted. Nothing is holding you back. If you are retired, you will be able to take as much recovery time as you want, without guilt.
5. Outcomes are better.
Skilled plastic surgeons are not only using saline and silicone implants, but they are also using fat transfers from the patient's own body, when appropriate. In older patients, they are able to combine augmentation with a lift for breasts that are larger and shapelier – but also uplifted, perkier and younger. Sometimes a lift is all that is needed to achieve the desired outcome.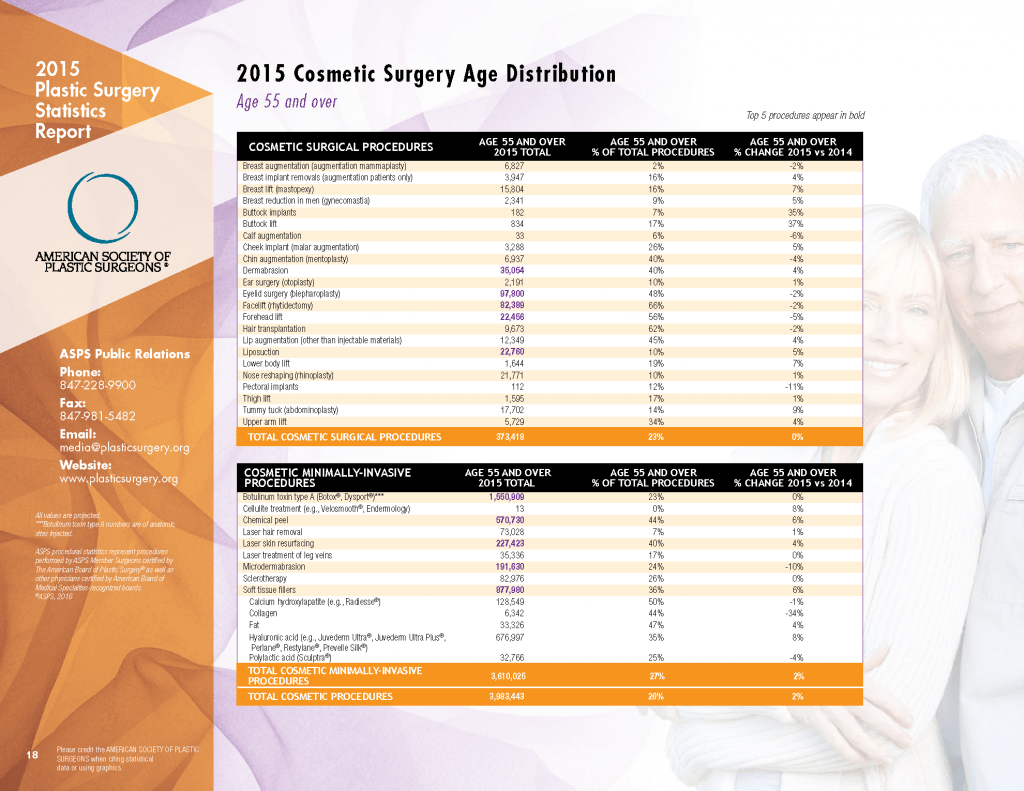 6. You have fewer complications to worry about.
Implants are a long-lasting cosmetic improvement, but younger patients may need to replace their implants later in life. The first 10 years are the best years for an implant. Dr. David Halpern likes to see his patients periodically after that to be sure the outer shell has not started to deteriorate or leak. Ruptures are extremely rare, but the risk increases after 25 years.
7. You are in a better financial position.
Except for the case of reconstructive breast surgery, insurance does not cover the cost of breast implants. Older women typically have better access to financial resources to spend on elective surgery, whether it's from savings, a CareCredit account, retirement income, or another source. Once the kids are out of college, there are fewer demands on a mother's income as well. Dr. David Halpern's office works with all patients prior to surgery to find the most affordable payment method.
8. Breast implants can be a great investment later in life.
Life has a way of throwing a real curveball at you, just when you think you've hit your stride. You may be considering a late-stage career change and want to look as lively as you feel. Or you may suddenly find yourself re-entering the dating market after becoming widowed or divorced. Breast implants can help you feel more confident that you're the total package.
9. Get clothing that fits.
You may have felt that your clothes never quite fit right due to the size of your breasts. That is one of the primary reasons women seek out implants, according to some surveys of real breast implant patients. What kind of a grandmother do you want to be? One who looks smart in the latest fashions while she's out with the grandkids? Or one who is trapped in stereotypical sweatpants and velour tracksuits?
10. You know what you want.
As we get older, we become more certain of what we want in life. You may have always struggled with your self-confidence or grappled with varying emotions regarding your physical appearance. It's never too late to modify your body to align with that lively, fierce woman inside and let your inner goddess roar.
Breast Augmentation for Mature Women at Tampa Bay Plastic Surgery
Fill out the form below to contact Dr. David Halpern, a triple-board-certified plastic surgeon, for information regarding breast augmentation after fifty at Tampa Bay Plastic Surgery.