Breast Implants: What are My Options?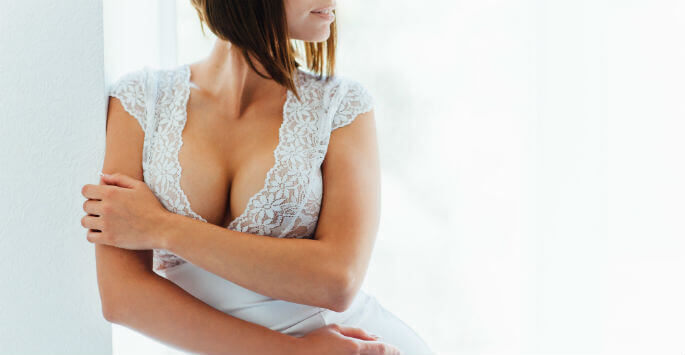 Breast implants are among the most popular cosmetic surgeries performed today. Augmentations are performed around the world to help women experience larger or better-shaped breasts. This procedure can be used at any time in adulthood but is often chosen to help women regain their breast size following pregnancy and lactation. Some women use it to combat age-related breast tissue loss, and others choose an augmentation after a mastectomy.
Whatever your reason may be for seeking information about breast implants, you will quickly see that one big decision will be regarding the type of material used in your implants. Saline and silicone breast implants are the two major players, and both have their pros and cons. Saline is the older option and features implants that are filled with a sterile saline solution. These implants may be structured or unstructured. However, if they burst, they will immediately deflate. Therefore, silicone is the preferred option for many women. These implants typically feel very natural. A newer option that looks and feels natural is known as the gummy bear-style implant.
While the type of implant material to be used may seem like your biggest choice right now, you will actually have to make other choices on your road to surgery. Obviously, you will need to consider the size of your implants. Are you looking for natural-looking implants only? In this case, you may only want to go up one cup size just to fill out your clothes a bit. You may even want to talk to our plastic surgeon about fat transfer breast augmentation.
You also must consider the shape of your breast implants. You may be most familiar with the round or domed shapes that protrude from the chest wall. This is certainly one of the options. However, if you are going for a more natural final appearance, you may prefer to consider the teardrop shape. Our surgeon will make sure to help you as you make all of these decisions.
Breast implants can certainly help you look great and feel better about yourself if you are unhappy with the shape, size or projection of your natural breasts. Set up a time to visit Tampa Bay Plastic Surgery in Tampa, FL to learn more information about all of your options. Contact us today to book your appointment!