Breast Lift FAQs: How Long Do Results Last?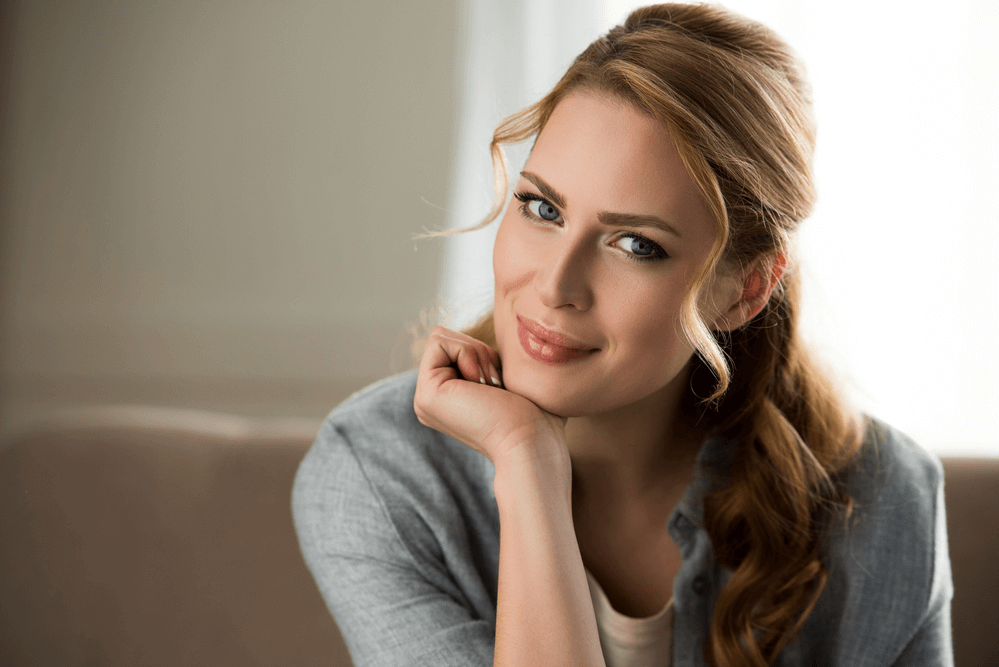 Are you increasingly reaching for push-up bras? Is finding a good-fitting swimsuit problematic? Aging breasts sometimes begin to lose their shape, which can make dressing difficult and impact a woman's self-confidence. At Tampa Bay Plastic Surgery we can perform a Breast Lift that will restore perkiness and shape to your bosom while also lifting its position. Best of all, this treatment offers long-lasting results.
Weight fluctuations, pregnancy, breastfeeding, and the natural aging process can all take their toll on the breasts over time, and many women start to notice softening in the bosom during their thirties, forties, and beyond. Sticking to a healthy lifestyle and maintaining a consistent weight can sometimes help ward off these changes, but the fact is that there's not a lot that women can do to prevent them altogether. That's why lift treatments have become so popular.
Understanding the Breast Lift
A breast lift, also known as a mastopexy, is a safe and relatively common cosmetic treatment that removes excess skin from the bosom in a way that restores perkiness, shape, and firmness. This treatment, which involves a reshaping of the patient's existing breast tissue, also remedies the problem of a bosom that sits too low on the chest. In some patients, a lift also involves raising the nipple to a more youthful position.
A lift differs from implants in that it focuses on improving the shape, profile, and feel of the bosom. On its own, a lift doesn't increase the volume of the breast, but patients can opt to incorporate implants into their treatment if they desire an increase in size as well as firming and shaping. Similarly, implants on their own won't resolve the type of softening that can develop as a result of childbearing and aging.
Many of the breast lifts performed today address cosmetic concerns, but this treatment can also be performed on patients who have had a mastectomy or who need breast reconstruction after an accident.
How Long Do Results Last?
The results patients see after a breast lift are generally considered to be permanent. But your body will continue to respond to the natural aging process as well as to significant weight gains or losses, so maintaining a healthy weight through regular exercise and a careful diet will be necessary. Still, even factoring in changes tied to aging or weight fluctuations, the improvements you see after a lift will last you a lifetime.
What Type of Improvement Will I See?
After a lift, patients have breasts that are firmer, more shapely, and have a more youthful and attractive profile and position on the chest. Your breasts won't technically be larger, but they may appear larger simply because they'll be so much more attractive.
Most patients are amazed at their results and say they feel more self-confident. They're also surprised at how much easier life becomes. Getting dressed in the morning becomes more enjoyable, exercising is more comfortable, and everyday tasks and errands seem more manageable.
What Is the Treatment Like?
Breast lifts are generally performed under anesthesia on an outpatient basis. Before we begin, we'll make some light marks on the bosom that we'll use as reference points during the treatment. An incision is made around the areola of both breasts and sometimes down the breasts as well. 
Some of the excess skin in the breast area will be removed, and the patient's existing tissue will be reshaped. The areola may also be repositioned or, in some patients, reduced in diameter. Deeply embedded sutures will support the bosom after it has been reshaped and reconstructed.
How Much Recovery Is Involved?
Most patients plan on spending a couple of days resting at home after their appointment and resume working in a week or two. Rigorous exercise can usually be restarted after a few weeks.
Am I a Candidate?
Any woman who has noticed a change in her breast contours as a result of childbearing, weight fluctuations, or the natural aging process is a candidate for this type of treatment. For many patients, these changes harm their self-confidence and self-image.
There are also several physical signs that you may be a candidate for a lift. If the areola has become stretched, if one breast falls lower than the other on the chest, or if the nipples have begun to face downward and sit beneath the under-breast fold, a lift may help. 
Patients sometimes also try the pencil test. If a pencil can be held in place in the fold beneath the breast, that's another sign that a lift may help. If you're considering this treatment, there are several other signs you may be a good candidate.
You're in Good Overall Health
The best candidates are non-smokers who are in good overall health. Patients who have uncontrolled diabetes, breast cancer, or certain other health conditions may not be candidates.
You Are 18 or Older
This treatment is reserved for patients who are over the age of 18, in part because it's important that the breasts first be fully developed.
You Have Uneven Breasts
It's not uncommon for women to have breasts that don't precisely match in terms of size, shape, and position. In most patients, this unevenness is subtle, but in some cases, the difference is quite noticeable. In cases like this, the tissue reshaping that is involved with a lift can resolve unevenness.
Your Breasts Are Smaller
Although this treatment is appropriate for bosoms of all sizes, patients with breasts that are small or medium sometimes see the best and most noticeable results.
You Have No Immediate Plans to Become Pregnant
Maintaining a healthy and consistent weight is one of the best ways to preserve your results after a breast lift treatment. For that reason, we recommend that patients who are planning to become pregnant postpone this treatment.
What Are the Advantages of a Breast Lift?
Did you know that almost 100,000 breast lift procedures are performed each year? More attractive breasts, a relatively convenient treatment, and the elimination of chafing are among the reasons why this is such a popular treatment.
An Improved Figure
When breasts begin to age, they sometimes start to sit lower on the chest than they should, which changes the look and overall balance of a patient's figure. A lift treatment improves the cosmetic appearance of the bosom, and it also brings it back up into proper position. Your silhouette will appear more balanced, and your features will be better proportioned.
Say Goodbye to Chafing
Here's a benefit that many patients don't anticipate: once some of the excess skin in the chest area has been removed, chafing under and around the breasts will no longer be an issue.
Better Nipple Placement
It's surprising how much correcting the placement of the nipple can improve the look of a breast. Sometimes as a breast begins to age, the nipple gradually slips lower. Restoring the proper placement of the nipple, and possibly trimming in the areola if it has become stretched, can dramatically improve the look of a breast.
Greater Comfort
Once you've had a lift, the supportive undergarments you wear, either every day or during athletic activities, will be more effective. This will make all sorts of activities — whether it be unloading groceries from the car or working out at the local fitness center — easier and more comfortable. You may even find yourself taking on a more active lifestyle.
Long-Lasting Results
This treatment permanently reshapes the breast tissue, which means you'll get results you can enjoy for years. One of the best ways to preserve your results is to maintain a healthy and consistent weight. Losing a significant amount of weight after your treatment could cause your bosom to soften again, and a significant weight gain could put additional stress on the chest tissue.
You'll Look Forward to Getting Dressed
Backless dresses. Halter tops. Bathing suits. Chances are those garments have been pushed to the back of your wardrobe. Once you've had a lift, you'll be able to wear them comfortably again. Getting dressed in the morning will once again be something you look forward to.
Convenient Treatment
Although you'll want to schedule a few days off of work for this treatment, you won't have to worry about the hassle and inconvenience of an overnight hospital stay. In fact, you'll be able to return home the day of your treatment and rest in your own environment.
You'll Feel Great
Many of the patients we work with have been dissatisfied with their bosom for some time. These types of changes tend to take place gradually, and patients often lose track of how long they've been unhappy with their breasts. For most patients, this treatment immediately boosts their confidence and helps them feel great about their bodies again.
Learning More
If you're interested in learning more about a lift and whether or not this treatment is right for you, the first step is to schedule a consultation at our practice. You'll meet with Dr. David E. Halpern. Dr. Halpern earned his medical degree from New York University and trained at Columbia-Presbyterian Medical Center in New York City and the University of Southern California in Los Angeles. Dr. Halpern is board certified in plastic and reconstructive surgery, general surgery, and micro-hand surgery.
During your consultation, Dr. Halpern will review your medical history and talk with you about your cosmetic concerns and goals. He'll also explain the treatment in greater detail, and he may take photographs for planning purposes. Dr. Halpern has performed hundreds of breast lift surgeries, and he values open and honest communication with patients.
What Other Breast Services Does Your Practice Offer?
In addition to lifts, Dr. Halpern can also perform breast augmentations using implants, with a choice of either round or teardropped implants. Round implants are less likely to be felt, but teardropped implants are an excellent option for women with asymmetry or who need help in filling a specific part of the breast. Our practice can help you select the perfect implants for your cosmetic needs.
Dr. Halpern also offers breast reduction surgery, which helps women with exceptionally large breasts achieve a size that's more appropriate for their body type. Breast reduction surgery is commonly sought out by women who experience pain, discomfort, or activity limitations because of large breasts.
Get Started Today
If pregnancies, age, and even gravity have left you with a bosom you're no longer proud of, there is a treatment available that can help you reclaim your body. This in-office treatment can perk up your bosom and restore your youthful silhouette. Best of all, the results are long-lasting. Don't wait any longer. Call Tampa Bay Plastic Surgery and schedule a breast lift consultation.