How to Choose a Plastic Surgeon and Patient Safety Resources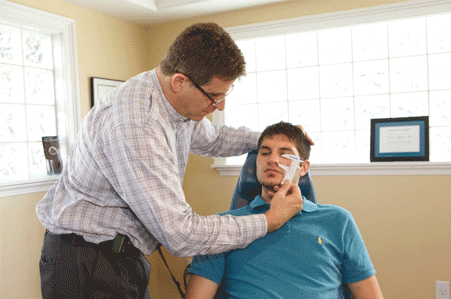 Plastic surgery and cosmetic procedures are so commonplace these days that, chances are, most people know someone who could provide a referral to a reputable plastic surgeon. However, not everyone likes to discuss such private matters, so people head to the Internet in search of plastic surgeon reviews and patient safety resources.
[Tweet "Top 10 Factors To Consider When Choosing A Plastic Surgeon"]
Is your plastic surgeon qualified?

The best indicator of a plastic surgeon's training is board certification. In the United States, you want a plastic surgeon certified by the American Board of Plastic Surgery. You should also look for a surgeon with significant experience in cosmetic surgery.

Does your plastic surgeon have experience in the particular procedure you're interested in?

Do not be afraid to ask how many procedures the doctor has done or what his training entailed, be sure to see what the surgeon feels is truly his specialty, based on his experience and training. Furthermore, new technology is exciting, but don't just take a surgeon's word for it; look for evidence of the procedure's safety and efficacy online in peer-reviewed medical journals.

What sort of safety record does your plastic surgeon have?

Check for malpractice settlements and disciplinary actions against a Tampa Bay plastic surgeon you're considering by going to the Medical Board of Florida's website. You may be able to access records online or you may have to request information through the mail. You'll also be able to make sure the surgeon is licensed to practice medicine in the state of Florida.

How does the plastic surgeon answer all your questions?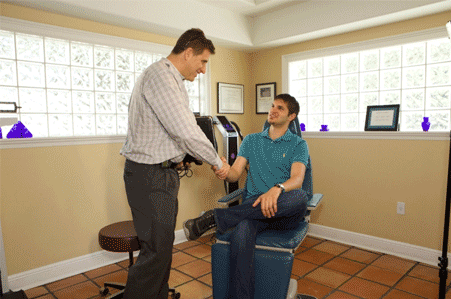 You should walk away from your consultation feeling as though all questions were answered thoroughly. Ask the plastic surgeon about his certification and training, about the surgical facility's accreditation status, and to explain the procedure. Ask the tough questions about possible complications, side effects, and recovery. Find out what makes a person a good candidate for the particular procedure you are interested in. A good plastic surgeon is willing to turn patients away if he feels he cannot truly achieve the desired result or a safe outcome.
Where will your surgery be performed?
Some plastic surgeons do major operations at hospitals, while others run fully accredited surgical facilities. Hospital review committees evaluate a surgeon's training and record for specific procedures before they allow him to practice in their establishment, so that gives you added peace of mind. Published data shows that surgeries performed in accredited office settings have comparable safety profiles to those done in hospital ambulatory centers. However, in the state of Florida, licensure OR accreditation is mandatory – but not both. Ideally, the surgeon you're eyeing will be doing the procedure in a state-licensed and accredited facility.
What do other people say about the plastic surgeon?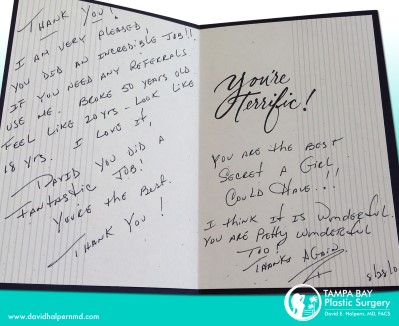 Search online reviews to see what other patients are saying. A surgeon's website testimonials can be a good start, but ask for references you can call or email as well. In the next section, we'll discuss several websites you can visit to see if there are any reviews about a particular surgeon you're considering. In this business, it's more common for clients to flock to the internet to bad-mouth a surgeon than to praise someone for the natural work done, so keep in mind that sometimes no news is good news, too!
Do you like the surgeon's "bedside manner?"
A good deal of your decision to choose one plastic surgeon over another all boils down to gut instinct. Consulting with at least three professionals will help you determine who is a good fit for you. Keep in mind that even the most experienced surgeon may not be the right fit for every patient. The most satisfied patients work with a surgeon who they "connect" with. You want to feel like your thoughts are valued and enjoy the journey of planning how plastic surgery and certain lifestyle modifications can best achieve your goals.
Are you ready for plastic surgery?
The best surgeons can make you feel more comfortable about plastic surgery, but cannot make you ready for plastic surgery. It is a decision you must reach on your own when you feel like diet, exercise, makeup, wardrobe change, and other non-invasive methods cannot help you achieve your desired look. You should be in good physical health, abstain from smoking, and be committed to eating relatively healthy. You must be candid about your allergies, medical history, and any supplements or medications you've been on. Lastly, you need to be prepared to follow the surgeon's recovery recommendations to ensure a successful outcome.
What kind of results can you expect?
Tummy Tuck Before and After
Patient satisfaction largely depends upon having realistic goals and expectations. The surgeon you work with should be a positive and friendly person, but not a "used car salesman." He should clearly lay out reasonable expectations for you and discuss what plastic surgery can and cannot achieve. Looking at before and after photos on the surgeon's website can be a good way to gauge what is possible.
What sort of follow-up care does the surgeon offer?
Good surgical care extends well beyond the surgery itself. Does the plastic surgeon help arrange private nursing care, if necessary? How often will you need to come back into the office so the surgeon can monitor your progress? What type of schedule will you need to set up post-op to guarantee the best results? What are the surgeon's policies regarding revision surgery if necessary?
[Tweet "Plastic surgeon reviews are very valuable. Here's where to find them."]
Where To Find Plastic Surgeon Reviews
The following sites are good places to read plastic surgeon reviews:
Other Patient Safety Resources
Medical safety boards have done some of the legwork for consumers. Surgeons who are members in good standing have agreed to higher ethical standards, commit to ongoing educational training, and typically participate in annual industry events. To maintain certification, their licenses are verified with the state attorney general and they must be in good standing to practice plastic surgery.
Here are three steps you can take to ensure your safety:
Verify the surgeon's certification in a particular medical specialty here:

American Board of Medical Specialties 1-866-275-2267 or https://www.abms.org

Verify the surgeon's medical license and look for any disciplinary actions filed here:

Federation of State Medical Boards: 1-817-868-4000 or https://www.fsmb.org

Verify that the plastic surgeon's office is an "accredited surgical facility" meeting high standards here:
American Association for Accreditation of Ambulatory Surgery Facilities 1-847-949-6058 or https://www.aaaasf.org
Accreditation Association for Ambulatory Health Care 1-847-853-6060 or https://www.aaahc.org
Joint Commission for Accreditation of Healthcare Organizations 1-630-792-5000 or https://www.jcaho.org
Dr. David Halpern is board certified in plastic surgery by the American Board of Plastic Surgery, and operates in a licensed and accredited surgery center or Hospital only. Call 813-871-5000 or visit /contact-us/ to schedule a consultation at his office located at 120 South Fremont Avenue Tampa, FL.