Common Questions About Plastic Surgery in Tampa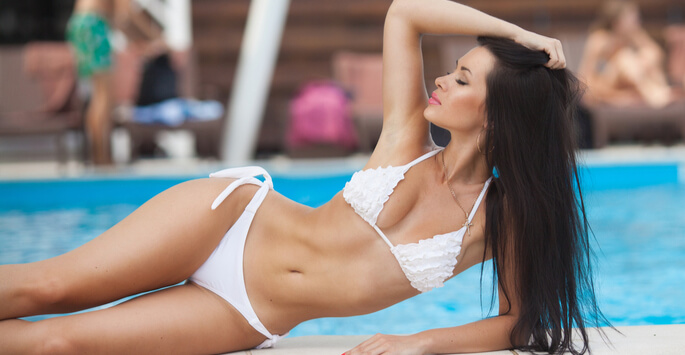 Before you have plastic surgery in Tampa, you might have a few questions about the procedures that are available and what to expect during and after surgery. The first thing that you need to talk to David E. Halpern, MD, FACS about is whether you're a good candidate for surgery or not. If you have any health issues, then you will likely need to get them under control first. Dr. Halpern might want you to lose a certain amount of weight if you're having a tummy tuck, liposuction, or similar procedures. Talk to Dr. Halpern about the goals that you have and how you expect to look from the surgery before you make a final decision about what you want to have done.
Another common question about plastic surgery if you're having it performed in Tampa is how old you should be for the procedure. There really isn't a certain age that you have to be, but you should know that it's usually better if you've stopped growing and if your features have stopped changing. Teens who have plastic surgery might find that their results are a bit different because they still had a few years left to grow. Each case is different, which is why you need to discuss your overall desires and your health situation with Dr. Halpern.
Safety is another concern that you might have. Make sure you follow the instructions given to you by Dr. Halpern for your care before and after surgery. You need to go to all follow-up appointments so that your incisions can be examined and so that Dr. Halpern can look for any signs of infection. When you're looking for a plastic surgeon, you need to make sure the doctor is certified and has the proper licenses. Take a tour of the facility where the surgery will be performed to get a better idea for the cleanliness and the professional nature of the people who work there.
A typical question that you might have would be about how to prepare for the surgery. You'll talk to Dr. Halpern about the procedure and the way that it's performed. You'll also get to talk to the anesthesiologist to learn more about how you're going to be sedated or put to sleep for the procedure. There's usually nothing that you need to do to prepare for surgery unless Dr. Halpern wants you to stop smoking or drinking. You should avoid eating anything the night before your surgery.
Reach out to the team at Tampa Bay Plastic Surgery about your plastic surgery procedure in Tampa so that you're comfortable before you arrive at the medical facility. Contact us today to schedule your consultation!