Consider Rhinoplasty with a Trained Cosmetic Surgeon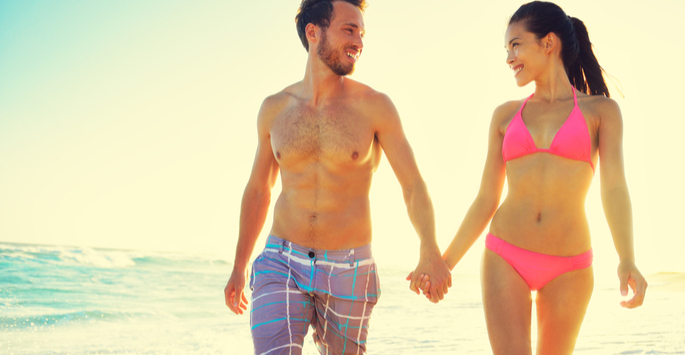 When you aren't happy with the size or shape of your nose, you can visit a cosmetic surgeon to learn more about a rhinoplasty procedure. Most adults and many teenagers are candidates for nose jobs, but a cosmetic surgeon must examine the facial structure and anatomy of the nose first. While you may notice something abnormal about the outside your nose, it is also possible to have a problem inside the nose that makes it difficult for you to breathe. If you have chronic sinus infections or snore loudly at night, then you may have an obstruction inside your nose, but with a repair to the cartilage or other components of the nose, you can overcome these health problems. You may have a nose that is too large or too small due to genetics, but if you have suffered a nose injury, then you can also have a problem from a deviated septum or other issues. David E. Halpern, MD, FACS can repair an assortment of nose problems, including making repairs to a nose that didn't heal properly after it was broken.
Repair Your Nose's Abnormalities
With X-rays and an examination, our cosmetic surgeon can create photographs so that you can see how you would look with a corrected nose. Many surgeons make markings on the nose with a pen to see where they need to work, but surgeons can insert small cameras into the nose to see the problems that require repair. A rhinoplasty surgery has two purposes, including correcting abnormalities, but also, it will improve the appearance of the nose.
The final results from rhinoplasty typically appear within 12 months, although the most noticeable swelling disappears within two months of the procedure. The healing time all depends on your own individual healing ability, of course.
Learn More from Our Cosmetic Surgeon, David E. Halpern, MD, FACS
When you want to have rhinoplasty, make sure to find a trained cosmetic surgeon such as David E. Halpern, MD, FACS. The recovery from a nose job requires approximately two weeks as the bruising and swelling heals on your face. During the first week, you will need to rest, and it is often difficult to see because the area around your eyes may swell. To learn about this procedure and whether or not you qualify, simply speak with the educated staff at Tampa Bay Plastic Surgery, Inc. We are conveniently located in Tampa, FL. Contact us today to schedule your rhinoplasty consultation!