Discover the Best Beauty Secret: Dermaplaning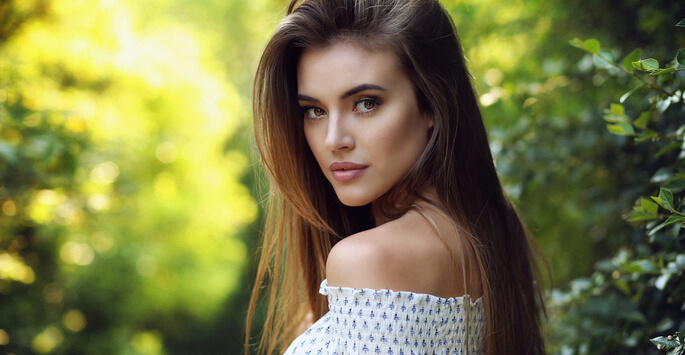 Are you ready for a beauty treatment that will give you gorgeous, glowing skin, only takes a few minutes, and can be done right at your favorite Tampa spa? Make dermaplaning part of your beauty regimen and you'll reap the benefits.
This gentle, non-invasive treatment can take years off your face and give you a lasting glow. This treatment works with:
No surgery
No fillers
No harsh chemicals
No painful abrasions
No lasers, no needles, and no peels
Discover the beauty secret that has made thousands of women look and feel their best.
What Is Dermaplaning?
Dermaplaning is a non-invasive, gentle treatment that exfoliates the top layer of skin. This is deep exfoliation that goes further than your at-home scrubs and masks.
This treatment reaches deep into your skin to remove dead skin cells and reveal a fresh, glowing complexion. It also removes the delicate "peach fuzz" hairs from your face.
The Benefits
Removes dead skin cells. This treatment lifts the dead cells, impurities and built-up grease from your skin. Your complexion will look clear and bright.
Makes skin radiant. After your treatment, your skin starts to build fresh skin cells. You'll see healthy skin that glows. Dermaplaning tightens your pores to give you even tone and a soft texture.
Removes peach fuzz. This treatment takes away those fine facial hairs that can sometimes show up under makeup. You'll notice a big difference when you put on makeup. You'll also find that your skin care products work better than ever.
Smooths away fine lines and wrinkles. Enjoy skin that looks younger, plumper and more elastic. This treatment restores elasticity to take years off your face.
Helps heal sun spots, acne scars and age spots. Dermaplaning helps remove damaged and discolored areas of your skin. You'll see blemishes, age spots and other dark spots fade away.
Requires no recovery. This treatment doesn't leave your skin raw, red or irritated the way some treatments can. You can use your own moisturizers and makeup the next day.
Suitable for all skin types. This treatment is gentle enough to use on any skin type, including sensitive skin and skin with rosacea.
What Happens at a Your Appointment?
You can have dermaplaning done at our plastic surgery center. During the session, our skin care specialist uses a wide, thin blade that glides over your face to remove the surface layer. You can combine this treatment with other beauty treatments such as facials, cleanings and hydration treatments.
Get Started With Dermaplaning
If you live and you're ready for a fast, simple procedure that will leave you radiant, feel free to visit Tampa Bay Plastic Surgery to learn more. Contact us today to schedule your consultation!