Does Sculptra Really Work?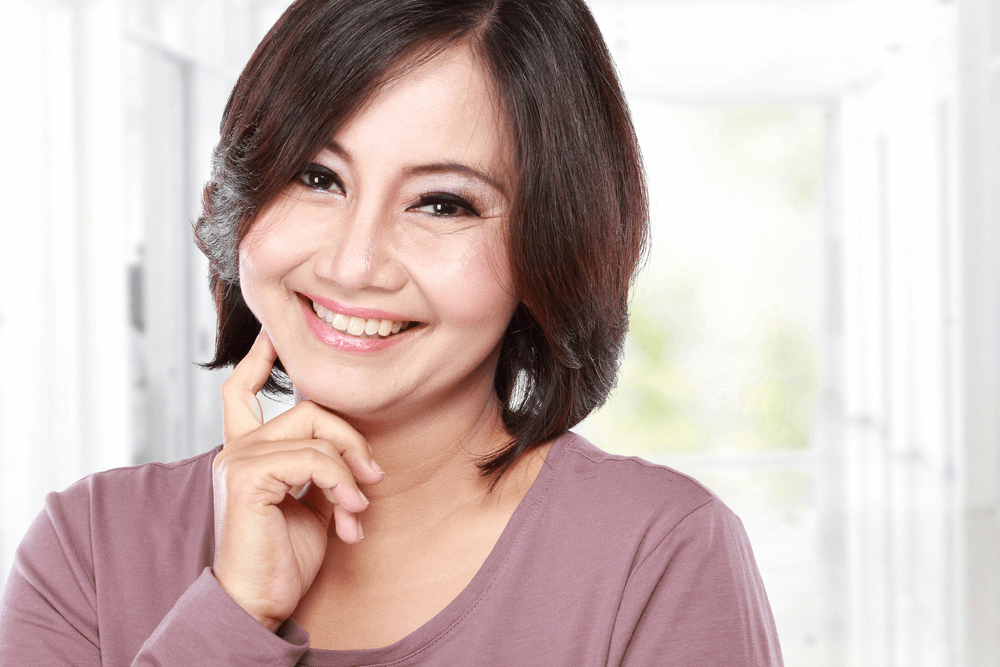 If you're tired of spending your money on expensive skincare products that don't actually improve your wrinkles, don't worry. You don't have to rely on ineffective creams and lotions to fix your skin. At Tampa Bay Plastic Surgery in Tampa, Florida, we can smooth your wrinkles and minimize your lines with Sculptra. Read on to learn more about the benefits of this fantastic treatment.
Does Sculptra Really Work?
Sculptra is an FDA-approved injectable product that is used to reduce the prominence of fine lines and wrinkles on your face. This is a very effective treatment, and there is ample scientific evidence showing that this product provides long-lasting, noticeable results.
For example, a clinical study demonstrated that this product can correct wrinkles that run between your nose and mouth, commonly known as nasolabial folds. These improvements can last for a very long time, and eighty percent of people who used this injectable treatment in a recent study were satisfied with their improvements after twenty-five months.
How Does This Product Minimize Wrinkles?
This treatment reduces the prominence of your wrinkles by increasing collagen production.
The Importance of Collagen
Collagen is a protein that is naturally found in your skin. This protein plays a major role in strengthening the structure of your skin. It also helps hyaluronic acid and elastin keep your skin moist and flexible. At the beginning of your life, you have high levels of collagen in your skin. As a result, your complexion will be smooth and radiant.
The Negative Effects of Aging
Unfortunately, your body makes less collagen as you get older. Although you will age at a different rate than other people, it's common to lose about one percent of your collagen every year. This means that you are likely to lose twenty percent of your collagen by the time you are forty. When you are fifty, you will have lost thirty percent of your collagen.
As your collagen levels decline, the structure of your skin will become weaker, and you will develop wrinkles and lines on your face. These wrinkles will appear in areas of your face that are mobile and expressive. For example, it's common to develop deep lines that run from your mouth to your nose.
Enhancing Your Skin
This product can enhance your skin by stimulating your body to make more collagen. This product uses a substance called poly-L-lactic acid to accomplish this task. This acid is biodegradable and biocompatible.
Once we administer the injection into your Sculptra treatment area, the microparticles of poly-L-lactic acid will jumpstart your body's production of collagen. In the weeks after your appointment, your collagen levels will gradually improve. Increasing your collagen will restore lost volume to your face. This process will also make your wrinkles and lines appear less prominent and noticeable.
What Types of Wrinkles Can This Treatment Improve?
This treatment can improve the appearance of deep facial wrinkles. This product is an excellent way to smooth any prominent lines that appear between your mouth and nose. These creases are also called smile lines or nasolabial folds.
In addition to fighting these wrinkles, we can also use this treatment to minimize the lines around your mouth, commonly known as marionette lines or laugh lines. We can even use this product to address wrinkles on your chin.
What Will My Treatment Be Like?
The injection process is very comfortable, and you should feel completely relaxed as you begin your treatment plan. You'll receive your injections in Med Spa. This is a straightforward, quick process, and you'll feel at ease as we administer the product into your target area.
The Recovery Period
After you receive your injections, you can immediately go back to your home or office. Since these injections are gentle, you don't need to time take off from your job or arrange for someone else to cover your childcare responsibilities.
That said, you should follow some simple rules during your recovery period. For instance, we will ask you to wait for a few hours before you apply makeup to your treatment area. Further, we may ask you to periodically apply a cloth-covered cold pack to your skin. During the next couple of days, you should also massage your treatment area regularly. We will give you more details about how to massage your skin and use your cold pack during your appointment.
How Many Treatments Will I Receive?
Your treatment plan will be tailored to fit the severity of your wrinkles, your aesthetic goals, and other factors. For instance, if you are treating very deep wrinkles, you may have a longer treatment schedule. That said, it's common to receive three treatment sessions. We will wait several weeks between each session to give your body time to adjust to your injections.
When Will My Skin Improve?
This treatment does not provide instant results. Instead, this product creates gradual improvements in your skin that look sophisticated and natural.
It is a good idea to take pictures of your skin before you receive your initial injections. As you move through your treatment plan, you should use these photographs to evaluate your improvements. Over time, this product will restore volume to your skin and minimize your wrinkles. Although your individual results will vary, it's common to see the full benefit of your treatment after a couple of months.
This product is a great way to discreetly improve your skin. Since these slow and steady changes look very natural, you won't have to tell your coworkers, friends, or family members about your cosmetic treatment.
How Long Will My Improvements Last?
Sculptra creates natural-looking improvements that last for a long period of time. Since your body is unique, the longevity of your results will vary, but most people see results that last as long as two years or more.
Is This Treatment Safe?
This is a safe product that people have been using since 1999. This treatment is minimally invasive, and the injectable solution contains ingredients that are gentle on your body. Poly-L-lactic acid is a biocompatible substance that the medical industry has safely used to make dissolvable stitches for many years.
Can I Use Other Techniques to Renew My Skin?
At Tampa Bay Plastic Surgery, we offer a wide variety of rejuvenating treatments and procedures. In particular, we offer many minimally invasive treatments that can be performed during your lunch break. We also perform facelifts and other cosmetic procedures.
Dermal Fillers
In addition to Sculptra, we offer other dermal fillers. For example, we can fill in your wrinkles with products in the Restylane collection. These injectable products use hyaluronic acid to smooth your skin and add volume to your face.
Botox and Dysport
Botox and Dysport are neuromodulators that contain a product known as botulinum toxin. This ingredient has the ability to relax facial muscles that cause your skin to wrinkle and fold. These injectable products can improve your forehead lines, crow's feet, and frown lines. These injections often take less than ten minutes to perform, and your results are likely to last for three to four months.
A Facelift
A facelift is an invasive procedure that can dramatically improve your appearance for many years. A facelift can fix sagging cheeks, weathered skin, and marionette lines. Receiving a facelift is a very individualized process, and we will customize your procedure to address your aesthetic goals. Although your procedure will be unique, it's common to need a couple of weeks to fully recover from a facelift. After this point, your new look may last for more than fifteen years.
A Mini Facelift
If you want to improve your face in a less invasive manner, you might benefit from receiving a mini facelift. This procedure, which is also known as a weekend facelift, takes a few hours to perform. Since you'll receive small incisions, you should recover after a few days. A mini facelift can make you look more rested and youthful. It can also tighten your skin and contour your face. These results may last for up to ten years.
Choosing an Option
All of these treatments and procedures are safe and effective, so you may have difficulty choosing the right option for you. Ultimately, this choice will depend on your desires and preferences, as well as your health, the condition of your skin, and the results that you want to achieve.
For instance, if you are treating very severe wrinkles or if you want your results to last for a very long time, you might prefer to receive a facelift. If you are looking for a technique with a faster recovery time, you might choose to use Botox or Sculptra. Alternatively, you might combine several of our anti-aging techniques. For example, it is common to receive a dermal filler and a facelift.
During your initial consultation, we will listen to your questions and concerns. We will also talk about the changes that you would like to achieve. Based on this information, we will create an anti-aging program that will work for you.
Can Men Use This Product?
Men aren't immune to the negative effects of age. It's common for men to develop deep wrinkles around their noses and mouths that make them look old, tired, or upset. Men are increasingly using dermal fillers and other injectables to smooth these facial wrinkles. In fact, over two hundred thousand injectable treatments were performed on men in 2019.
This product works on men and women, and it is an excellent option for a man who wants to look more youthful and attractive.
Am I Eligible for This Treatment?
You are likely to be eligible for this treatment if you are an adult with a healthy immune system who wants to improve your facial wrinkles. Further, since this injectable solution does not contain animal products, you don't need to have allergy testing before you receive your treatment.
That said, you cannot use this treatment if you have certain illnesses or health conditions. In particular, you are not eligible for this treatment if you have a history of hypertrophic or keloid scarring. You also cannot be allergic to any of the ingredients in this product.
We will examine your skin to ensure that you are in good health when you receive your injections. You cannot receive this treatment if you have a rash, hives, pimples, sores, or an infection in your target area. You can receive your treatment once your skin has healed.
Renew Your Skin
Are you ready to do something about your lines and wrinkles? Sculptra will minimize your wrinkles and give you smoother, more attractive skin. Even better, the results of this injectable treatment may last for more than two years. To learn more about this fantastic product, contact us at Tampa Bay Plastic Surgery for an initial consultation with Dr. Halpern today.