Dr. David Halpern Appears on The Rachael Ray Show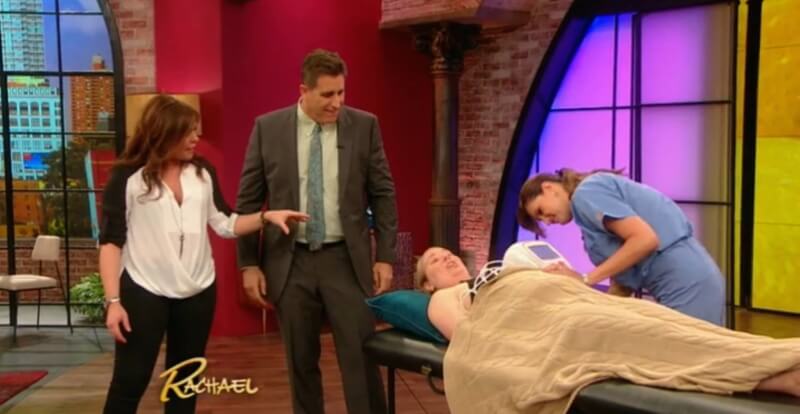 For the Second Time in Less Than a Week, Prominent Tampa Plastic Surgeon to Appear on National TV Program
Dr. David Halpern Will Demonstrate Strawberry Laser on The "Rachel Ray" Show
This press release first appeared on: https://www.prweb.com/releases/2014/05/prweb11847274.htm
Tampa, Florida (PRWEB) May 13, 2014
One of Tampa's premier plastic surgeons, Dr. David Halpern will appear on the nationally syndicated show "Rachel Ray" on Tuesday, May 13, 2014. Dr. Halpern, a Triple Board Certified plastic surgeon, will be demonstrating a brand new, innovative FDA-approved laser technique called Strawberry Laser by LiLa.
Just last week, Dr. Halpern demonstrated the Strawberry Laser treatment on the nationally syndicated TV show "The Doctors" where he treated a patient on her thighs. This week on "Rachel Ray," Dr. Halpern will demonstrate the Strawberry Laser on the most commonly treated area, the abdomen where the patient experiences dramatic results.
Dr. Halpern is the only plastic surgeon in Tampa Bay offering the Strawberry Laser treatment. Strawberry Laser by LiLa is a simple, non-invasive and FDA-approved laser procedure that helps patients reshape their bodies by shrinking fat cells. Strawberry Laser works by emitting a non-surgical, painless laser that reduces fat cell size helping patients become thinner with every visit. Treatments and results are safe, effective and accomplished without any pain, bruising, needles or need for recovery time.
Patients are treated for 20 minutes twice a week for a recommended eight sessions. Noticeable results typically appear immediately and patients usually lose one to three inches of fat with every treatment.
Dr. David Halpern has been practicing plastic surgery in Tampa Bay for 15 years. He is board certified in Plastic and Reconstructive Surgery, General Surgery and Micro-Hand Surgery. Dr. Halpern is currently the Chief of Plastic Surgery at Tampa General Hospital and Medical Director of the Wound and Hyperbaric Center at Memorial Hospital. He is also currently an Associate Clinical Professor of Plastic Surgery at the University of South Florida.
"Rachel Ray" airs in the Tampa Bay market at 11 a.m. EDT on WFLA, NewsChannel 8. For more information about Dr. David Halpern or to learn more about Strawberry Laser by LiLa, please visit: https://davidhalpernmd.com.