Top Plastic Surgeon in Tampa Bay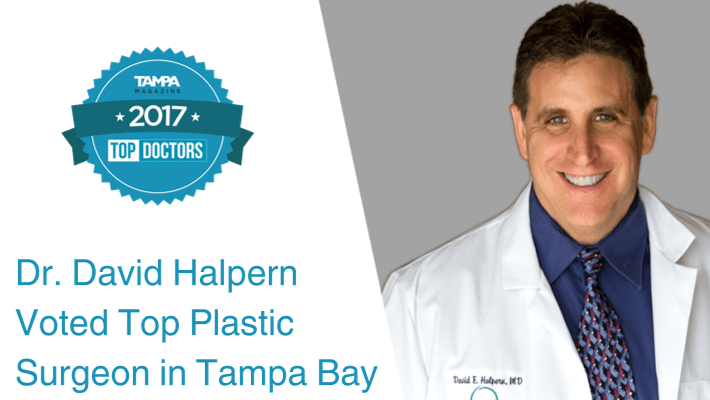 Our very own Dr. David Halpern has been recognized by his peers as a top plastic surgeon in the Tampa area. Every year Tampa Magazine asks over 9,000 physicians in Hillsborough, Pineallas and Pasco counties to nominate their peers in their respective fields.
Dr. David Halpern is a triple board certified plastic surgeon in Tampa, FL and has been serving patients since 1999. He is a current member in good standing of the following professional associations:
Fellow, American College of Surgeons
Florida Hand Society
Florida Society of Plastic Surgeons
Hillsborough County Medical Association
American Society of Plastic Surgery
American Society for Peripheral Nerve
Florida Medical Association
Tampa Bay Society of Plastic Surgery
Congrats to Tampa Bay Plastic Surgeon Dr. David Halpern for this well deserved recognition!
Questions About Tampa Bay Plastic Surgery?
If you have questions regarding plastic surgery in Tampa, FL, you can contact our practice at 813-871-5000 or fill out the form below.