Dr. David Halpern Provides Free Surgeries for People of Need In Peru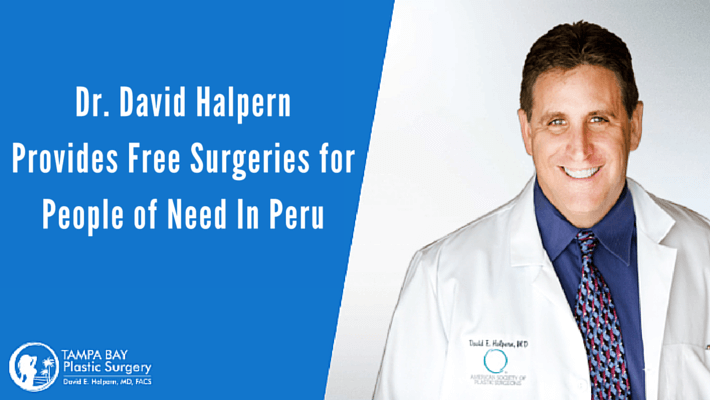 Dr. David Halpern knows that the skills of a plastic surgeon aren't just in demand in America, where citizens had 1.7 million cosmetic surgical procedures done in 2015. Deep in the Amazon region of Peru, there are small communities where people cannot pay for routine dental work or the most basic medical care, let alone plastic surgeries to correct birth defects, deformities and physical abnormalities.
Dr. David Halpern Joins The Yantalo Mission
From June 10th-19th, Dr. David Halpern will travel with 62 people to Moyobamba, Peru –the Northern part of Peruvian Amazon, known for its 3,500 species of orchids, hot springs, gold, and cash crops.
He will be working with the North Texas Chapter of the Peruvian American Medical Society, which was formed by a group of Peruvian physicians who wanted to improve medical care for the indigent in Peru. Since 2007, they have helped over 1,400 patients with more than 330 surgeries.
Pablo Uceda, MD, a general/vascular surgeon and the current president of Peruvian American Medical Society (PAMS), invited Dr. David Halpern to join him on the Yantalo Mission this year in Peru. Dr. Pablo Uceda and Dr. David Halpern started their post graduate education together at Maimonides Medical Center in 1987 and finished General Surgery training from the same center as well.
The Yantalo Mission works out of a local medical clinic equipped with telemedicine, solar power and intelligent water use – actually, the first sustainable "green" clinic in Peru. All people of the region are served in the 16-bed international clinic by some of the best physicians from around the world, regardless of their ability to pay. The Yantalo Clinic & Diagnostic Center also trains Peruvian medical students.
Last year, volunteer surgical teams from the Medical College of Wisconsin and the University of Michigan performed 11 congenital repairs in Peruvian children ranging from 2 months to 16 years of age. This part of Peru is known for having three times as many cases of cleft palate than is typically found here in America.
Bicycle Donation & Other Charity Work
In addition to the surgical work, the North Texas chapter of PAMS has been supporting orphanages in Ayacucho and Huancavelica with a bicycle donation program since 2013. Since the program began, over 100 bicycles have been given to children in need.
Dr. Halpern is bringing his wife wife, Silvia, his mother-in-law, Florcita, as well as his youngest son, Noah, along on the mission to help out with that aspect of the program, take photographs of their time spent with the local people, and distribute everything from stuffed animals and colored pencils, to personal hygiene items.
Past Missions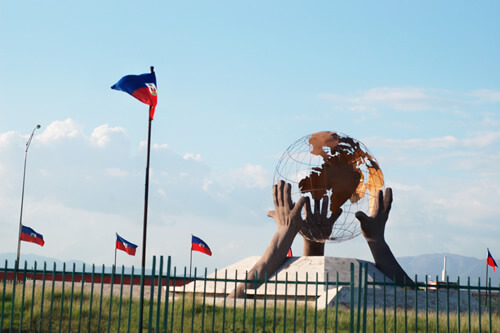 The Yantalo Mission will be the second volunteer trip Dr. David Halpern has made. In 2010, he traveled to Haiti to help Earthquake victims restore their physical appearances after suffering the worst earthquake to hit Haiti in a century. He was overwhelmed by the enormous need in the area six months following the disaster.
We could work 24/7 and still not make a dent.
During his mission in Haiti, Dr. Halpern performed dozens of procedures in makeshift operating rooms at the Port-au-Prince International Airport with limited tools. In addition to helping earthquake victims, his patients also included a group kids injured in a truck roll-over and a 16-year-old epileptic girl who suffered 30% total body surface burn and half a lost hand after being thrown into the fire to "exorcize her demons."
But it was exciting to be part of a team that needed to think and act quickly – and it reinforced for me the reasons I became a plastic surgeon in the first place. It may be tough, but the sense of having contributed to the greater good of humanity is a feeling that's second to none.
You can learn more about Dr. David Halpern here.