Enhance Your Curves with Breast Augmentation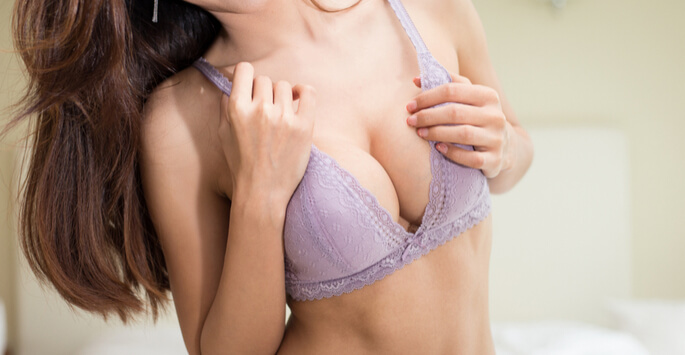 Do you desire a larger, curvier bust? If so, then consider breast augmentation so that you do have the curves that make you feel more feminine. After the surgery, your self-confidence will likely be enhanced. You'll want to wear different types of clothing while showing off your curves to other people. Aside from detailed curves, there are a few other benefits associated with this surgery.
If you don't have the natural volume and curves that other women have, you might feel as though you're unable to wear certain bathing suit tops or other types of clothing that are flattering. Your appearance can also make it difficult to be in intimate relationships as you might be self-conscious. Breast augmentation can give you the curves that will enhance your physique. You'll have the volume and curves that you desire after meeting with David E. Halpern, MD, FACS to discuss the size that you want and the best type of implant to use to achieve your goals. Think about the size that you want to go up to, looking at pictures online or even utilizing applications online that will show you a computerized model of what you might look like with a certain breast size.
A benefit of breast augmentation is that you can get the natural symmetry of your breasts that you might not have. One breast might be larger than the other. You might notice that one breast hangs down farther than the other one. These issues can be corrected with breast augmentation while enhancing the volume of your breasts. The surgery allows you to choose a different implant size for each breast, making it easy to focus on each side at a time instead of performing an overall surgery on both of them. This is how you can get the symmetrical look that you desire.
As you age or after having children, you might notice that your breasts tend to sag. They lose the structure that they once had, which is another benefit of breast augmentation as you can get the structure back that was once there. If you've had a mastectomy, then the surgery can rebuild the breasts that you had before.
If you are interested in breast augmentation, the educated staff at Tampa Bay Plastic Surgery would be more than happy to answer any questions you have. We are dedicated to helping you achieve the curvy body you desire. Contact us today to schedule your consultation!