Enhance Your Profile with Rhinoplasty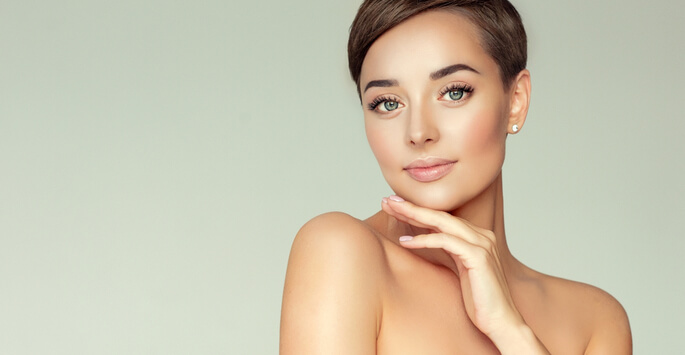 The benefits that come from having rhinoplasty performed go far beyond the actual physical or aesthetic benefits – it can improve your confidence. This procedure is commonly referred to as a nose job. It is the only surgical procedure that can improve the structural appearance of your nose.
What Rhinoplasty Can Correct
During this procedure, the bone and the cartilage of the nose are corrected to improve a person's overall look. The purpose of rhinoplasty is to balance out a person's facial features. This is important because your nose sits in the middle of your face. It is what adds harmony to your face. Some people have a nose that is too large for their face. Others have a nose that is too small for their face. Some people have a crooked nose because of a birth defect or an accident. Regardless of the reason, it can throw the entire face out of proportion. This can have a tremendous effect on a person's self-esteem.
How Do I Know if This Procedure is Right for Me?
One of the first clues that this procedure may be right for you is that you are uncomfortable with the appearance of your nose. You want to do something to add balance to your face. Maybe there is a bump on the bridge of your nose. Maybe your bridge is crooked. Some people who are good candidates for this procedure have an enlarged nasal tip or a nose that is just too wide for their face.
To be a good candidate for this procedure, you need to be physically healthy. This is an invasive surgical procedure, and you will need some time to recover. This procedure may be right for you if you are emotionally stable. You would not use this procedure to impress someone else. You would want this procedure because you want to do something to improve your appearance and self-esteem. A good candidate realizes what this procedure can and cannot do, thus maintaining realistic expectations.
What to Expect
Before rhinoplasty, we will sit down with you and discuss your cosmetic goals and what will be required to help you meet them. The procedure will require the use of anesthesia. During the procedure, small openings will be made across the bottom of your nose to allow your surgeon access to the cartilage and bone structure of your nose. Once the procedure is complete, the openings will be sealed and you will be on your way to having a refreshed nose.
Get In Touch with Us for More Information
Do you want to do something about the appearance of your nose? If so, be sure to make an appointment with Tampa Bay Plastic Surgery. At our conveniently located Plastic Surgery Practice, David E. Halpern, MD, FACS will be happy to discuss the rhinoplasty procedure and help you achieve your unique aesthetic goals. Contact us today to set up your consultation!