What You Need to Know About the Brazilian Butt Lift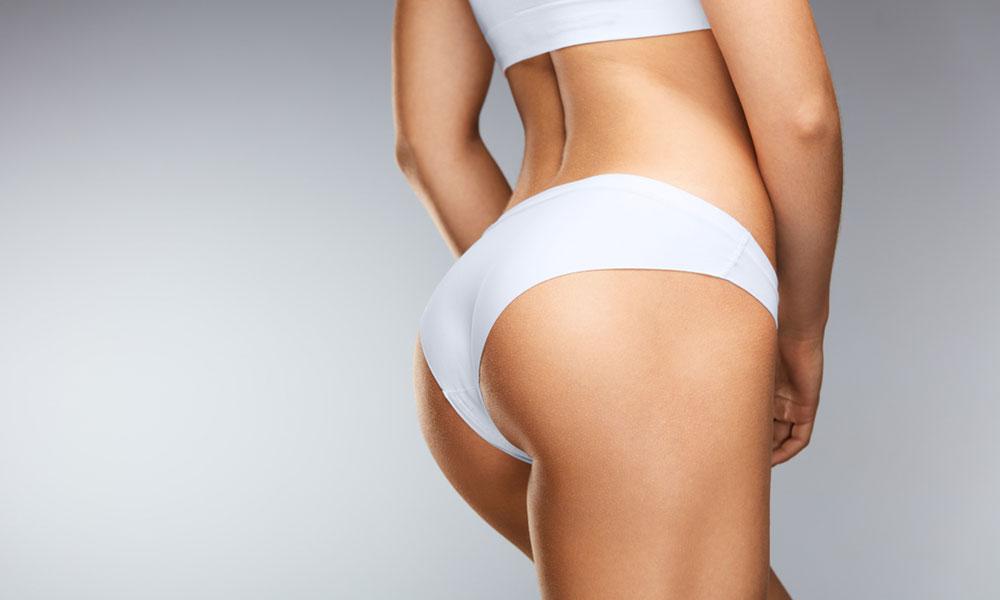 Do you want rounder and fuller buttocks? Do you want to feel more confident when you wear a swimsuit? Maybe you want to have a fashionable backside like one of your favorite celebrities. Now through the innovative Brazilian butt lift performed by Dr. David E. Halpern at Tampa Bay Plastic Surgery, you can be one step closer to the body you want.
What Is a Brazilian Butt Lift?
Through a Brazilian butt lift (BBL) procedure, fat is taken from other parts of your body and transferred to the buttock area. This creates an increase in the size of the buttocks. As a result, they are rounder and shapelier. It's one of the most popular cosmetic surgeries in the United States. It's also one of the common procedures we perform at Tampa Bay Plastic Surgery in Tampa, Florida.
This type of butt lift can enhance your body's natural curves, contributing to fuller, more voluptuous buttocks. It not only gives you a more youthful appearance, but it also makes a dramatic difference in the way your clothing fits.
One of the primary advantages of this technique is that the body's own natural fat is used to enhance the buttocks. No implants or artificial substances are needed.
A BBL Can Transform Your Figure and Your Life
Most people find that after a Brazilian butt lift, their clothing fits more attractively, particularly jeans, shorts, and sweatpants. The procedure also helps you look fabulous in swimwear, particularly bikinis.
A BBL is also a perfect way to capture that classic hourglass figure that looks great in cocktail dresses. The procedure also enhances your body's proportions by ensuring symmetry and improving your complete upper/lower body balance.
A BBL Gets Great Reviews
For many patients, the procedure has made a dramatic difference in their body and their outlook on life. According to the American Society of Plastic Surgeons, 98 percent of butt augmentation patients stated that they were "very satisfied" with the results.
Increased Popularity of Butt Lifts
Butt lifts are increasing in popularity, thanks in part to celebrities like J. Lo and Beyonce. Many see these celebrities and want to have the same type of shapely derriere.
In fact, the number of BBLs has steadily increased each year. Part of this is because of the expanding influence of social media, and everyone wants to look their best on platforms such as Instagram. However many people simply do it because they want to look their best.
Number of BBL Surgeries on the Rise
The American Society of Plastic Surgeons reports that the Brazilian butt lift was the fasting-growing plastic surgery procedure done last year. The group reported that the number of butt lifts was up 19% from 2017. In 2018 there were a total of 24,099 fat-grafting butt lift procedures.
Even as far back as five years ago, the procedure was on the rise. Butt lifts increased 36% from 2014 to 2015. This is important to know because it highlights just how safe, effective, and normative these procedures are. You can be sure that your doctor has done many of these procedures and know just how to give you the look you want.
Different Types of Butt Lifts
To understand more about what makes a Brazilian butt lift different, it's a good idea to compare it to the other methods of buttock augmentation to see how it compares. Essentially, there are two major types of butt augmentations: butt lifts and fat transfer lifts.
Butt Augmentation Techniques
In a butt implant, soft silicone polymer is implanted into the buttocks. These implants, which are sold in the U.S., are customized to meet your needs and are often sculpted by the surgeon.
During a butt lift procedure, some skin and fat are removed from the part of the body often referred to as the "love handles." Then the buttock skin is lifted and tightened. As a result, not only is the skin quality enhanced, but the contour of the buttocks is improved.
A Brazilian butt lift is a type of lift called a fat transfer lift. In this procedure, we use a surgical vacuum to gently suction fat from one part of your body using liposuction. That fat is then transferred to your buttocks. Typically, the fat is taken from your abdomen, hips or thighs.
Who Is a Candidate for the Procedure?
If you desire better buttocks, you should consider a Brazilian butt lift. It's a great option for those who have no issues with skin infections and no problems with blood clotting disorders. It is important, however, that you have enough fat in other areas of your body that can be transferred to your buttocks.
What Are the Advantages of the Procedure?
There are several advantages to the BBL.
It Creates a More Natural Result
First, because it uses the body's own natural fat, it produces much more natural-looking results than those from implants. In addition, the fat can also be more precisely shaped; it helps contour other parts of your body such as your waist and thighs. This is a great option if you want to reduce fat in these areas.
It Lasts
As long as you don't have a large fluctuation in your weight, the results of a fat transfer butt lift are long-lasting.
Using Your Natural Fat Is an Advantage
There's no heightened concern about an allergic reaction because your natural body fat is used.
It Enables Better Shaping
Another advantage is that, because it transfers fat from one area of your body to another, you receive more of a "shaping" of your body, meaning it's much easier to achieve that classic hourglass figure. The results appear very natural and address both contour and volume.
Different Body Types Can Benefit
As long as there is some fat to draw from, this procedure can be done on several different body types.
What Happens at My Initial Appointment?
This is an ideal time to speak with us about how you envision your body after surgery. We'll want to know more about why you want a butt lift and what outcome you want.
During this appointment, we may also ask some questions about your medical history, particularly whether or not you've had plastic surgery in the past or are considering additional surgeries in the future.
Tailoring a Treatment Plan Just for You
We'll also ask you about any medications or herbal supplements you may be taking. It's very important to let us know if you have any drug allergies or a history of allergies.
We'll review the entire treatment plan with you. This is also an ideal time to ask us anything you would like. We want to be sure we address all your questions about the procedure and the recovery.
How to Prepare for Brazilian Butt Lift Surgery
Once you're ready to take the first step toward a new you, here are some tips on how to prepare for your BBL surgery:
Stay in Good Shape
Make sure you're maintaining a healthy lifestyle. Continue drinking water, eating healthy, and following all of our instructions.
Get Small Tasks Completed Before Surgery
You should get items off you "to do" list before the surgery. This includes running errands and other tasks. Remember that you will need to make transportation arrangements for someone to drive you home after the procedure. You will not be able to drive for two to three weeks after surgery.
Follow Information on Medicines
Follow our instructions on your medications. Depending upon your health history, there may be certain medications, like blood thinners, that may need to be discontinued before your procedure. This will depend upon each individual case, so be sure to speak with us about it. We'll provide all the information you need.
Consider Relaxation Techniques
Are you feeling nervous? There's no need to be. If you have difficulty relaxing, try meditation or yoga exercises to help calm your mind.
Stop Smoking
Do you smoke? If so, you should avoid smoking and all nicotine products before the surgery. Smoking can constrict the blood vessels and impede blood flow, which in turn can affect your healing time.
What Happens During a Fat Transfer Butt Lift Procedure?
We'll take you step-by-step through this procedure to demonstrate how we can help you achieve the results you desire.
The Surgical Plan Is Mapped
One of the first things that happens is that your body is marked to indicate the areas where the fat will be harvested and the areas where it will be transferred.
Pre-Op
In a pre-op area, you'll be placed under anesthesia so you will not feel any of the surgery. We will use either general anesthesia or twilight sedation. We'll make the determination of which is right for you depending upon your individual medical history and your treatment plan.
The Surgery
In the operating room, the area receiving treatment will be cleansed thoroughly with antiseptic. The fat will be removed through liposuction. The fat is then processed and purified. This means that only the healthiest cells will be transferred into the new area.
Once this step is completed, it will be injected into the tissue. It will be layered beneath the skin of your buttocks.
What to Expect After BBL Surgery
Did you know you'll be able to walk around the day after your procedure? It's true! You'll also see immediate results from your butt lift.
We'll provide extensive, detailed post-op instructions for you to follow. It will include how to care for your incision and when you can gradually incorporate more activity into your daily routine.
Use a Special Pillow
After the procedure, you'll use a special pillow or cushion because it's very important to avoid sitting on your buttocks for two weeks. This is one reason why we ask you to sleep face down or on your side. It's important to spend a lot of time on your stomach or side. This will provide your buttocks the time they need to completely heal.
Use Compression Garments
After surgery, you'll also need to wear compression garments for two weeks.
Take Time for Recovery
While every case is different, in general, most people take one to two weeks off for recovery. Most can begin to implement the light activity in two to three weeks. You may also start driving in two to three weeks.
Will the Procedure Have to Be Redone?
The good news is that a BBL lasts for years. Of the fat that is transferred, about 70% remain in place and the remaining 30% gets reabsorbed into the body. We realize that and take it into account when determining how much fat to inject.
Will "Touch-Ups" Be Needed?
If patients have had significant weight gain or have had children since the last surgery, a touch-up may be warranted, but this should not be a "re-do" of the procedure.
Is a BBL Right for You?
You've heard the hype, you've seen the results, isn't it time you decided to have one of these butt lifts? For more information on how we can give you the body you always dreamed of, contact us today at Tampa Bay Plastic Surgery.