Put Your Best Face Forward With Our Fall Facial Fillers & Injectables Promo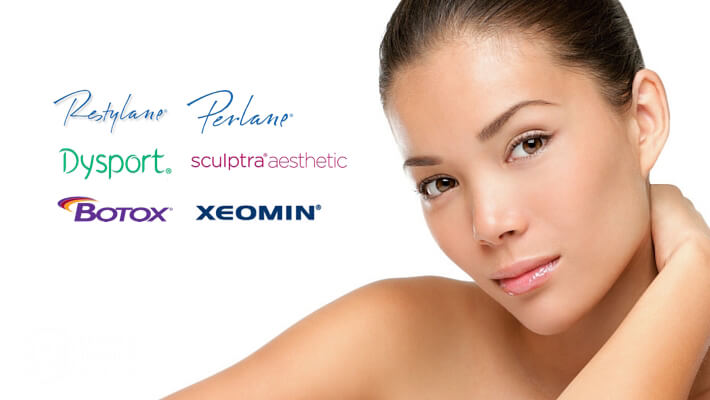 Tampa Bay Plastic Surgery is helping area residents put their best face forward for the holidays with a new set of promotions running from now through December 2015. Sometimes called a "Liquid Facelift," Dr. David Halpern injects advanced dermal fillers like Sculptra, Restylane Silk and Perlane to reduce the appearance of wrinkles and folds, gently lift drooping facial features, restore natural contours and provide patients with a more rested, friendlier appearance. Botox, Dysport and Xeomin injections can be used in conjunction with dermal fillers to provide added lift, extend the lifespan of the fillers and (to some degree) prevent the formation of new wrinkles caused by involuntary facial spasms. If you know and where to look, you can find great deals on facial fillers and injectables, without sacrificing safety or quality.
Sculptra Promo
Get Your…
1st Vial for $900
2nd Vial for $750
3rd Vial for $650
What It Is: Sculptra is an FDA-approved dermal filler made from poly-L-lactic acid – the same type of material used in dissolvable stitches.
What It Does: It works to replace lost collagen in locations like the: nasolabial folds / "smile lines" between the nose and mouth; "marionette lines" framing your mouth; and chin wrinkles.
How It's Done: The number of sessions and vials depends upon the patient's condition and is determined with a patient consultation. The average patient may need anywhere from one to three Sculptra injections done, usually spaced 4-6 weeks apart. A general rule of thumb is to expect about one vial for every decade of life. So, if you're 40, that's four vials (with two vials injected, done in two sessions). If you're 50, that's five vials (two vials the first session, two vials the second session and 1 vial the third session).
How Long It Lasts: The good news is that the results can last as long as two years.
Restylane Silk & Perlane Promo
Get Your…
1st Syringe for $500.00
2nd Syringe for $400.00
3rd Syringe for $300.00
What It Is: Both Restylane and Perlane are FDA-approved dermal fillers comprised of non-allergenic hyaluronic acid, a naturally occurring substance that enhances skin plumpness.
What It Does: Restylane and Perlane add volume and fullness to the skin to correct moderate to severe wrinkles and folds. Areas of the face commonly treated include: hollowed cheeks, deep nasolabial folds, lips, marionette lines and jowls. Typically, Restylane treats more superficial lines and wrinkles, while Perlane is used for larger areas and deeper creases.
How It's Done: Conveniently, your full treatment will be injected all on the same day. Most patients can get by with one syringe of Restylane, but up to four injections of Perlane may be needed to restore volume in the cheek area.
How Long It Lasts: Restylane and Perlane injections last from six to 12 months.
Dysport, Botox & Xeomin Promo
Get forehead and crow's feet lines fixed for one low price of $375!
What It Is: Dysport, Botox and Xeomin are FDA-approved injections synthesized from Botulinum Toxin A.
What It Does: Unlike fillers, which restore volume, these injections work to temporarily paralyze the muscles responsible for involuntary facial spasms that create unwanted wrinkles. Treatment areas include: fine "crow's feet eye" wrinkles, deep forehead creases and "frown line" furrows between the eyebrows (also sometimes referred to as "glabellar lines").
How It's Done: Your Botox, Dysport or Xeomin treatment can be done during one visit, for one price.
How Long It Lasts: The treatment generally lasts from three to six months, but some patients report noticeable effects for up to nine months.
Why Dr. David Halpern?
Don't trust your face with just anyone! Dr. David Halpern is a triple-board-certified plastic surgeon with extensive credentials and experience using these products. Unlike some practices where technicians or assistants do the work, ALL INJECTIONS are done SOLELY by Dr. David Halpern. He also has experience using one's own fat for facial fillers (as well as buttocks augmentation) in innovative procedures we call "Liquid Gold." Call (813) 871-5000 or contact us to book a consultation at Dr. David Halpern's Plastic Surgery Practice.