Benefits of a Fat Transfer (and When to Consider One)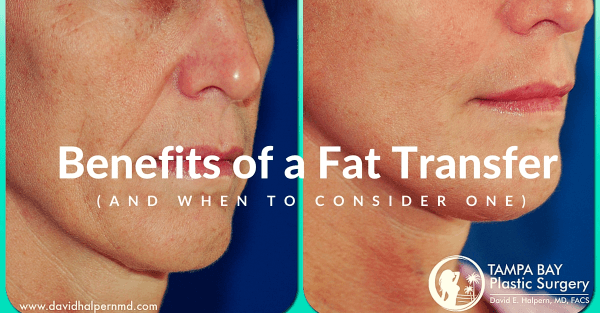 Fat transfer is a hot topic in plastic surgery in 2015, but the first procedure dates back more than 100 years to 1983, when German physician Franz Neuber grafted upper arm fat to a patient's cheek. Today, plastic surgeons use a patient's own fat to restore volume and provide the most natural results for facelifts, breast augmentation, Brazilian butt lifts, hand rejuvenation, deformity repair and other body contouring procedures. Dr. David Halpern is a skilled triple-board-certified plastic surgeon adept in the latest, clinically-proven fat grafting techniques the industry has to offer.
What Is A Fats Transfer Procedure?
Fats grafting is a three-step procedure that takes two to four hours. First, a local anesthetic is applied and excess body fat is removed from a location such as the outer thighs, back, abdomen, buttocks or arms using a cannula connected to a syringe.
Next, the fat is washed and purified in a centrifuge, then transferred into a micro-syringe.  
Lastly, the surgeon carefully deposits the purified fat back into natural tissue planes in places like the face, hands, breasts, cheeks, chin or buttocks – and contoured using massage, bandaging or another placement technique.
Over the years, improved techniques, revised application guidelines and more consumer attention paid to surgeon selection have taken RealSelf patient satisfaction levels from 40% to 84%.
"Fats transfer procedures are very much surgeon-dependent," explains Dr. David Halpern, who has worked with fat grafts since he graduated from New York University in 1987.
When to Consider a Fats Transfer
Excellent candidates for fat transfer are in general good health with positive attitudes and realistic expectations. Ideally, you will have a robust circulatory system and no bleeding disorders. The choice to add fat grafting to your procedure depends on what you're having done:
Facial Fats Grafting – works best for thin, aging faces afflicted by laugh lines, crow's feet, forehead creases and nasolabial lines; restores volume loss around the eyes and in sunken cheek areas; hides acne scars and pits.
Breast Augmentation Fat Grafting – works best for patients with good skin tone seeking a modest increase in size; ideal for filling in contour irregularities and restoring lost volume related to pregnancy or aging.
Butt Lift Fat Grafting – works best for patients with 10 or so extra pounds of fat available for harvest, who desire a fuller, rounder buttocks without use of implants.
Hand Rejuvenation Fat Grafting – improves skin quality, covers visible blood vessels and plumps up wrinkled areas.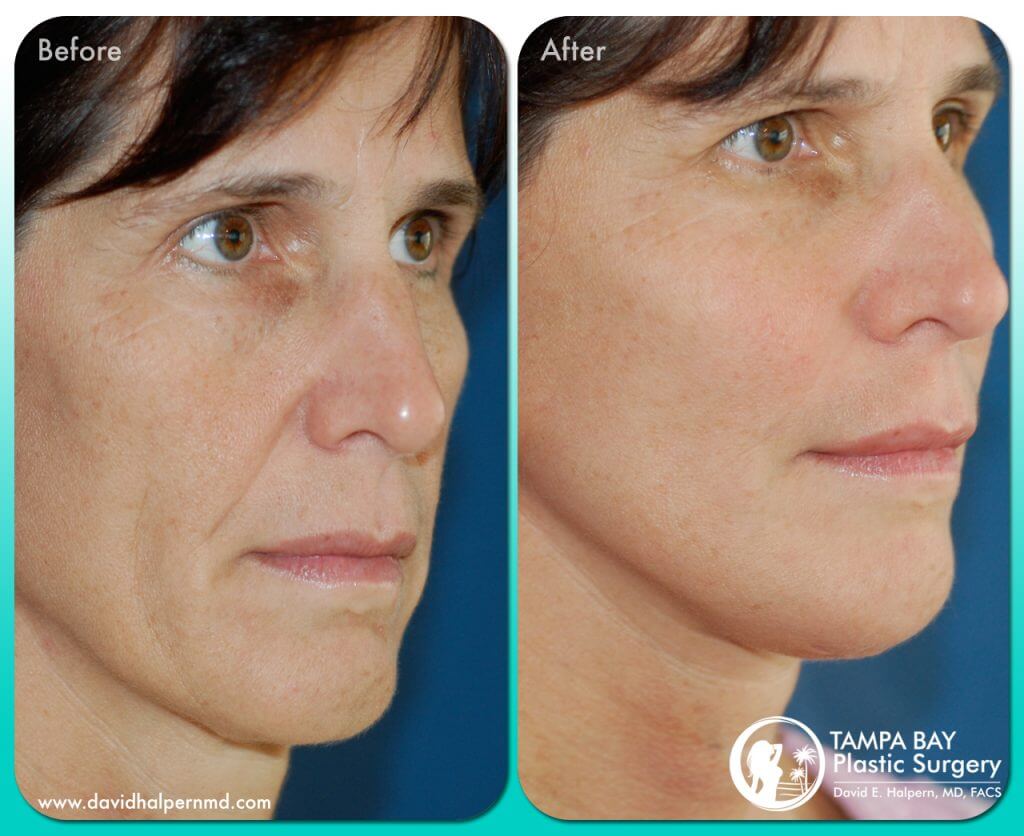 Facelift with Fat Transfer
Fat Transfer Pros
Fat grafting is the preferred method of plastic surgery for many patients and procedures. The results are safe, long-lasting and natural-looking. Some fat inevitably gets reabsorbed by the body, but patients with severe allergies do not have to worry about all-out rejection as they may with synthetic or bovine-derived components.
Facial Fat Grafting – When compared to traditional facelifts, fat transfer is less expensive with a recovery that is half to a third of the time. It can be done using local anesthesia, rather than general. When combined with a facelift, the results are more natural if lost volume is a factor in a patient's aging. When compared to dermal fillers, fat transfers are longer-lasting and less likely to cause an allergic reaction.
Breast Augmentation Fat Grafting – When compared to traditional breast augmentation, the scars are smaller and there is no need for implant in many cases. Fat grafting is especially useful in correcting deformities or abnormal breast shapes. For mastectomy patients, fat grafting is the only way to truly restore the quality of scarred, damaged and irradiated tissue.  
Butt Lift Fat Grafting – When compared to butt implants, fat grafting provides a more natural look and feel. Also, there is less chance of complications such as: implant displacement, fluid collection or capsular contracture.
Hand Rejuvenation Fat Grafting – When compared to dermal fillers, fat grafts last longer.
Fats Transfer Related Procedures
Dr. David Halpern can perform fat transfer Tampa Bay Plastic Surgery alongside the following procedures:
Fat Transfer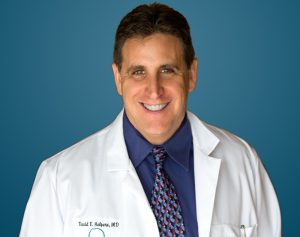 If you're looking for the best fat transfer surgeon, add Dr. David Halpern to your consideration. He has won patients' choice awards, as well as compassionate doctor recognition and an on-time doctor award. He has made appearances on The Doctors and The Rachael Ray Show talking about the latest advancements in plastic surgery. Contact Dr. David Halpern's office to schedule a free consultation.