Father and Son Swim to Silvers and Golds – 10News WTSP.com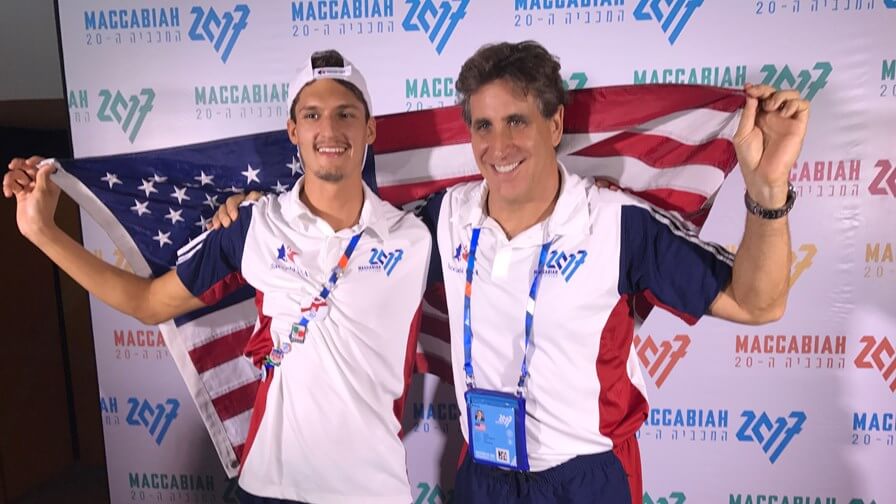 Author: 
Bobby Lewis
Published: 07/21/17 Just getting the chance to swim together with his son was a dream come true for
Dr. David Halpern
. He never dreamed it would turn out to be such a golden memory.
"Never in a million years," said the Tampa-based plastic surgeon.
Halpern and his son, Jeremy Parker, BOTH won gold and silver medals in the Maccabiah Games in early July. They were two of the over 10,000 athletes that represented the U.S. in the Olympic-style competition that featured competitors from 80 countries all over the world.
"I walked out (at Opening Ceremonies) with my dad and they were all cheering," said Parker, who won his gold medal in the 800-meter freestyle relay and his silver in the 400-meter freestyle relay. "It was awesome."
At the time of our first interview, in preparation for the Maccabiah Games in Israel, Parker, a recent University of Tampa graduate, was expectedly excited about swimming in the same competition with his dad.
It would be Jeremy's first international competition. He narrowly missed out on making Team USA at the Olympic Trials ahead of the Rio Games.
It would be Halpern's first international event since he, and the rest of the Americans who qualified didn't participate in the 1980 Summer Olympics in Moscow.
This experience made up for missing those Games.
Halpern, 56, trained twice a day to prepare for the races. He won gold in a 50-meter freestyle event and silver in the 200-meter relay.
You can read the full article here: