Get Affordable Fillers Injected by a Board Certified Plastic Surgeon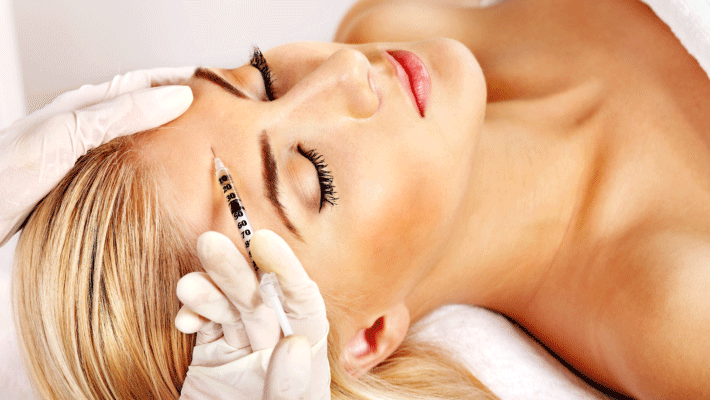 End the summer with glowing skin by getting injections from Board Certified Plastic Surgeon Dr. David Halpern
After a summer in the sun, you're probably noticing more wrinkles, crow's feet, and other signs of aging when you look in the mirror. Fortunately, there are plenty of non-surgical ways to give your skin a serious makeover! Dr. David Halpern offers a variety of the world's best fillers and injectables, and he does the consult, treatment, and follow up himself.
As a triple-board certified plastic surgeon, Dr. Halpern notices nuanced facial expressions and imperfections while he is doing injections — just like when he operates. This is an experience you are unlikely to get from non-plastic surgeon practitioners. Thanks to facial sensory nerve blocks with lidocaine, he also makes the injection process painless. Even better, Dr. Halpern offers competitive pricing in the Tampa Bay area for injectable treatments. That means you're in the absolute best hands for the same price as going to a nurse or aesthetician.
Types of Injectables
Injectables can do everything from relax your muscles to tightening and smoothing your skin. They are a short-term solution, but some injectables give you results for up to two years.
Here are some of the most common fillers and injectables that Dr. David Halpern will discuss with you in your personal consultation:
Restylane®: Restylane is a filler gel that mimics your body's own hyaluronic acid to smooth out wrinkles and skin folds. Dr. Halpern also uses Restylane Silk, which is specifically used as a lip plumper, and Restylane Lyft, which is an FDA-approved injectable for cheek augmentation. Try out the Refyne and Defyne products if you want to reduce laugh lines.
Sculptra®: Sculptra is an FDA approved solution that helps your body build collagen. Dr. Halpern will inject you three times over several months for this treatment, which triggers your body's own responses to add tissue.
Radiesse: Radiesse is a wrinkle filler that immediately adds volume and also stimulates your body's own collagen. Sometimes Radiesse can be used to replace lost volume on the back of your hands.
Belotero: The Belotero line of products are also volume fillers. They blend in with your skin structure to smooth out the wrinkles around your nose and mouth.
BOTOX®: BOTOX works differently than filler injectables. It's a neurotoxin (Botulinum Toxin A) that blocks the signals from your nerves to the muscles. BOTOX has also been approved by the FDA as a preventative for chronic migraine.
Dysport: Dysport is similar to BOTOX – it's a neurotoxin that relaxes your wrinkles to smoothen out your skin. You'll also notice Dysport stops your face from making the involuntary movements that create new wrinkles.
Xeomin: Xeomin is another popular BOTOX-like product that reduces the appearance of wrinkles by blocking nerves and stopping muscle from contracting. Xeomin will also stop new frown lines from forming while it is active.
Schedule Your Injectables Consultation with Dr. David Halpern
Dr. Halpern has over six years of surgical training and is a triple-board certified plastic surgeon with over 9 years of post-graduate surgical training. He and his experienced staff have been helping patients achieve their ideal look at Tampa Bay Plastic Surgery for over 20 years.
Want to return your skin to its natural beauty with our injectables? Fill out the consultation form here or call us at (813) 871-5000 to schedule a consultation.