How Chin/Cheek Augmentation Enhances Your Profile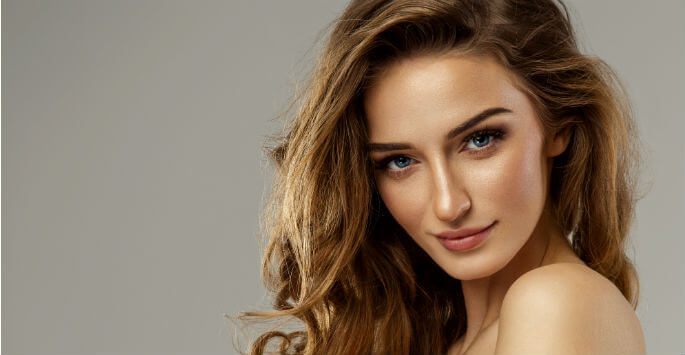 Your self-esteem is closely linked to the way that you look. If you feel good about your appearance, you exude a confidence that other people can see. Conversely, if you dislike the way you look, you portray insecurity and self-doubt that is clear for all to see. Our experienced, triple board-certified surgeon can help you improve your self-esteem by helping you appreciate and like the way you look. Chin and/or cheek augmentation could go a long way in improving your looks.
How Chin Augmentations Can Help You
Chin augmentation can give you a more pronounced chin. It can give you the size and definition that you may not currently have. A lot of people mistakenly think that their nose is the focal point of their face and that their nose is the most prominent part of their profile. What most people do not know is that the nose and the chin work together to create a harmonious look that gives you a balanced and attractive profile.
The size of the implants you get are going to vary as do the shapes of the implants. Our plastic surgeon is going to provide you with options and give you recommendations designed to help you get the results that you want. Both men and women can benefit from chin augmentation. For men, a chin implant can give them a more chiseled look.
The Benefits of Cheek Augmentation
Having augmented cheeks makes you look younger. Just think about photographs of yourself as a child. What was it that gave you that baby face? It was the fact that you had large and full cheeks. If you look at yourself now, you notice that part of the reason why you look older and part of the reason why you have wrinkles is likely because you have lost some volume in your mid face.
Cheek augmentation is a great way to fix this issue and give your face a youthful look. If you are a younger individual and you think that your face looks flat, cheek augmentation can give you the definition that you want and need.
Getting Started
With chin and/or cheek augmentation, your face takes on a more balanced appearance, and you will likely be happier with the way that you look. Do you want to improve the appearance of your face? Chin and/or cheek augmentation may be the right option for you. At Tampa Bay Plastic Surgery, we offer these procedures to help you achieve the look you want. Contact us today to book an appointment at our office in Tampa, FL.