How Fast Does Laser Hair Removal Work?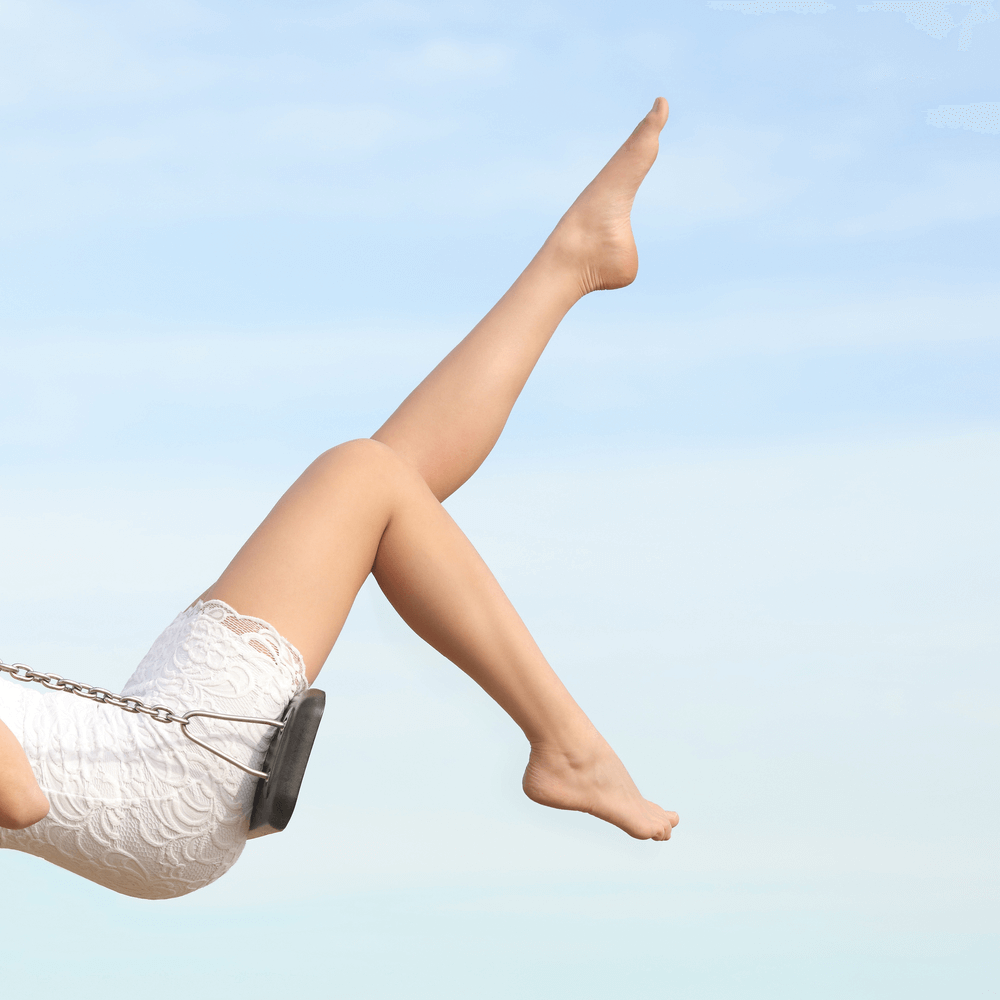 Unwanted body hair can cause a lot of negative emotions. There are plenty of ways to remove unwanted body hair, but few of them are as effective as laser hair removal. That's why at Tampa Bay Plastic Surgery, we offer this hair removal method to our clients. When you receive this treatment, expect fast results that last a long time and that help you feel more comfortable in your body.
How Fast Does Laser Hair Removal Work?
Do you have unwanted hair on your body? There are plenty of hair removal methods available. Things like shaving, plucking, waxing, and depilatory creams are widely available on the market. But there are a few major downsides to using any of these hair removal methods. They can cause a lot of irritation and discomfort, for one thing. For another, they may not give you the long-lasting results you want.
If you're looking for something that's going to last you for longer, then you may want to look into laser hair removal. This Laser Hair Removal method will last you much longer than traditional shaving or waxing. While you'll need a few sessions to get the full hair removal you may be looking for, you'll see a significant reduction in the number of hairs present after just one session.
All About Laser Hair Removal
If you're considering getting the hair removal method, then you may be wondering what exactly it is, and what exactly the process looks like. We're here to answer all of your questions. And, when you visit our clinic for your treatment, you can trust that you'll be in the hands of caring experts who are dedicated to helping you get the results you want.
How Does It Work?
As the name implies, this hair removal method involves using a laser to get rid of any unwanted hair on your body. The laser used is a super precise one that is color-sensitive, which means it will be attracted to the dark hairs on your skin. The laser delivers short pulses of light, specifically targeting the pigmentation of the hair.
As the laser targets the hair, the hair begins to warm up. This heat will, in turn, damage the hair follicle. Because the follicle is damaged, it won't be able to regrow a new hair right away. With consistent treatment sessions, you'll be able to stop the follicle from producing new hairs altogether.
When Will I See Results?
After your treatment session is complete, you may not notice an immediate difference in your hair. However, over the next few days, you will notice the hairs on the treated area falling out, leaving you with the smooth, hairless skin you've been looking for.
After your initial session, you'll need to return for further treatments if you're looking for a more permanent hair removal.
How Many Sessions will I need?
Several factors go into determining how many sessions total that you'll need to get the results you're looking for. In general, it takes around 7 sessions to see long-term hair loss.
Here are a few things that will affect how many sessions you'll end up needing.
Your Hair Type
One of the biggest things you'll need to consider is your hair type. Because the laser is drawn to color, those with darker hair may see dramatic results faster than those with lighter hair.
However, if your hair is particularly thick then it could take a few more sessions to fully remove all of it.
The Area Being Treated
Some parts of the body have thicker or darker hair than other parts of the body. A woman's leg hair, for example, will likely be thicker than the hair she's looking to target around her upper lip area.
Areas of the body that have more and thicker hair will most likely require more sessions than those that have finer hair.
The Results You Want
One of the most important factors to consider is the results that you're looking to get from your hair removal treatment. Some people want complete removal of the hair on a part of their body.
Other people, however, simply want to thin the hair out a little bit to make other hair removal methods faster and more effective. One example of this would be a man who wants to be able to grow a beard but wants the hair to be slightly finer to make shaving easier.
What Areas Can Be Treated?
One of the best parts of this hair removal method is that it can be applied essentially anywhere on your body. This makes it great for unwanted hair in hard-to-reach areas, like on your back.
Some of the areas people commonly target include:
Arms
Legs
Bikini line
Back
Upper lip
Chin
Eyebrows 
Armpits
What Does Treatment Look Like?
Does this hair removal method sound like the perfect solution for you? You're probably curious to know what treatment looks like. Here's what you can expect when you receive your laser hair removal treatment from our clinic.
Before the Treatment
There is very little you need to do before you come in to receive your hair removal treatment. That said, there are still a few things you should make sure of. Avoid any direct sun and don't visit your tanning salon, as this treatment shouldn't be performed on tanned skin. You'll also want to apply sunscreen to help protect your skin.
Also, avoid hair removal methods like plucking and waxing. These methods remove the hair by the root, but the root of the hair is what the laser targets. If the root isn't present, then the laser treatment won't be effective. If you notice any skin irritation or infection around the area you want to be treated, then wait until the issue has cleared up before you come in for treatment.
During Treatment
Before we start the treatment itself, we'll first have a consultation with you. This is one of the most important parts of the process because it helps us determine what areas you want to be treated, come up with a treatment plan, and discuss any questions or concerns that you might have.
Once the consultation is complete, we can set you up with an appointment. When it's time for your appointment, we'll first begin by carefully cleaning the skin around the area being treated. Some parts of the body are more sensitive than others, so a small amount of numbing cream may be applied to make your experience as comfortable as possible. Then we will be able to apply the laser. Depending on the size and number of the areas you're looking to treat, the treatment process can take anywhere from just a few minutes to around an hour.
After Treatment
One of the best things about this hair removal method is that there is zero downtime required after the process is complete. You'll be able to get back to work once your session is over, which makes it a great option for those who don't want to deal with a lengthy recovery process.
There are a few cautionary measures you should take after your treatment session to protect your skin, however. The main thing is to apply sunscreen frequently. Look for sunscreen with at least 30 SPF. Skin that has recently received laser treatment tends to be more sensitive, so this will help protect you from sunburn.
Will I Need Maintenance Appointments?
When you receive this method of hair removal, you'll get to enjoy results for a long time. However, you may need to return for annual maintenance sessions to keep skin hairless.
Why Should I Get Laser Hair Removal?
There are so many benefits to this type of hair removal, and it's hard to name them all. Here are just a few of the things you'll enjoy when get receive this treatment.
You'll Feel More Confident
Having unwanted body hair can result in feelings of self-consciousness. And those kinds of feelings are never fun to have. While shaving and waxing are both ways to remove unwanted body hair, the hair will grow back, and the stubble associated with shaving can make the hair in the area look even thicker. Plus, some parts of the body can be hard to reach, which makes these hair removal methods more challenging.
Instead, consider laser removal. This will offer you long-term results, and the treatment can be applied pretty much anywhere on the body. You'll feel much more confident not having to worry about your unwanted body hair showing.
You'll Avoid Skin Irritation
The idea of applying a laser to your skin to avoid potential irritation may seem odd at first. But when done by a professional like the technicians at our clinic, this is a safe, non-irritating way of removing unwanted hair.
You can't say the same for hair removal methods like shaving and waxing. Shaving can result in nicks, cuts, and the dreaded razor burn. Waxing, when not done correctly, can seriously damage your skin. Even depilatory creams are made up of chemicals that you may not feel comfortable putting on your skin, especially if it's particularly sensitive. To avoid these issues, laser removal is your best bet.
You'll Save Time
If you're still shaving or waxing as your method of hair removal, have you ever considered how much time these hair removal methods are taking you? They may seem fast, but when it comes to shaving, you're spending at least a few minutes on the process every time you do it. And if you want to keep the hair away, then you need to shave several times a week. Waxing also requires a lot of preparation, and the process itself can be time-consuming, too.
All of this time adds up eventually! Depending on the area you want to be treated, going with laser removal can take just a few minutes or about an hour. If that still seems like a long time to you, then consider the fact that you'll only need around 7 sessions to get the smooth, hairless skin you're looking for.
Learn More About How Laser Hair Removal Can Help You
If you're looking for a way to keep unwanted hair off your body, then this method of hair removal is a fantastic option. When you visit our clinic, you can trust our highly-trained technicians and staff to provide you with the best treatment in a clean, relaxed, and comfortable environment. Ready to learn more about how Dr. Halpern can help you? Get in touch with Tampa Bay Plastic Surgery today.