How Long Does a Neck Lift Last?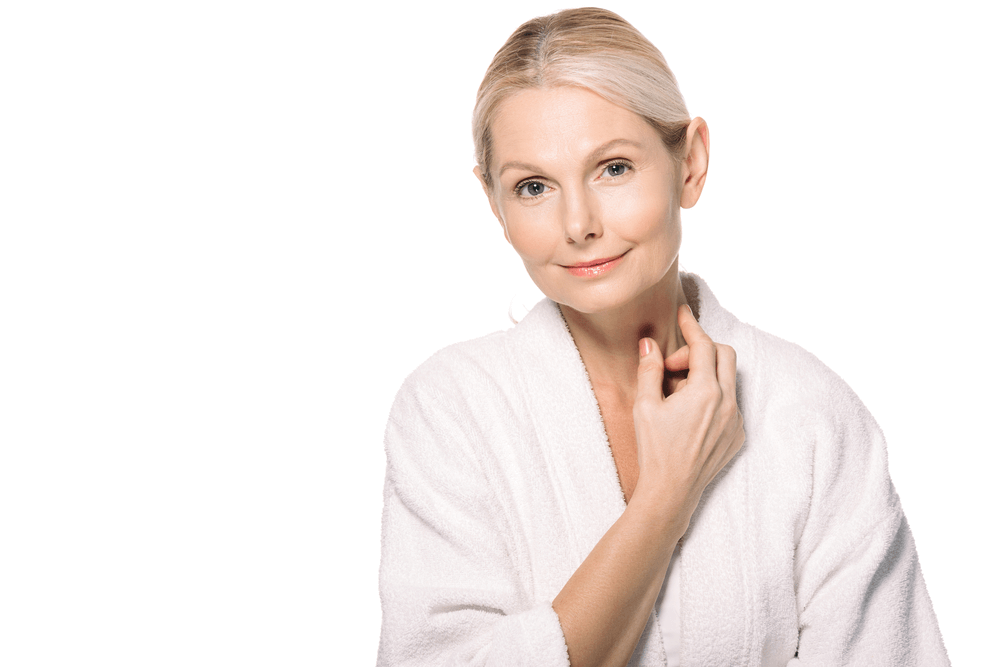 When the skin on your neck begins to loosen, you might start to feel older and less vibrant than you really are. Unfortunately, you might be unable to fix this problem by using expensive creams and other at-home beauty treatments. Instead of wasting your money on these ineffective techniques, you should renew your look by getting a Neck Lift from Tampa Bay Plastic Surgery.
How Long Does a Neck Lift Last?
Receiving a neck lift is an ideal way to tighten your loose skin, sculpt the contours of your chin, enhance your profile, and achieve many other cosmetic goals. Although the specific duration of your improvements will vary, it's common to enjoy firm, attractive skin for up to 15 years after your neck lift is complete. Although this procedure will not stop the skin on your neck from continuing to age, your lift will enable you to look younger for a very long time.
Adopting Healthy Habits
If you would like to preserve your sculpted profile and firm skin, you should focus on maintaining healthy, balanced habits during the next several years. In particular, we will advise you not to smoke cigarettes. We will also instruct you to apply strong sunscreen on your neck whenever you go outside.
Receiving Radiofrequency Treatments
In addition to adopting healthy habits, you can extend the duration of your improvements by receiving cosmetic treatments. For example, we may recommend using a non-invasive, gentle treatment called TempSure to tighten your skin. During this treatment, we will send radiofrequency energy into the tissues on your neck. This process will increase the temperature of your skin and encourage your tissues to regenerate collagen fibers.
As your tissues create new collagen, the skin on your neck will become stronger and firmer. In general, you will begin to see improvements in your skin after several weeks have passed. Under some circumstances, we may advise you to preserve the benefits of your lift by receiving a series of TempSure treatments.
How Will My Lift Improve My Neck?
We can use specialized lifting techniques and liposuction to improve the contours of your neck. During your procedure, we will place a very small tube into your neck. We will use this tube to gently suction out some of the fat in this location. After we have suctioned out your excess fat, we will carefully tighten and lift the tissues in your neck.
This process will give sculpt your chin, improve the contours of your profile and eliminate stubborn fat that you have struggled to reduce by changing your diet and exercising. In addition, your skin will look firm and lifted after your procedure is complete.
Who Is an Ideal Candidate for This Type of Lift?
If you have unwanted fat on your neck, you might be an ideal candidate for this procedure. Further, you should think about receiving a lift if you are unhappy about sagging skin and loose tissues in the lower area of your face. If the upper portion of your face looks relatively youthful, receiving a neck lift can be a good way to improve your look without receiving a more extensive procedure.
To ensure that you are a good candidate for this cosmetic procedure, you'll need to schedule a personalized consultation at our office. We will begin this consultation by talking about all of your medical conditions, examining your skin, and discussing your aesthetic objectives. In addition, we may take measurements and photographs of your neck. During this time, you should also tell us about any allergies that you have.
What Rules Will I Need To Follow While I Am Preparing for My Lift?
To prepare for your lift, you will need to make some temporary changes to your usual routine. In particular, we may ask you to receive a laboratory test before you get this aesthetic procedure. Further, you might be required to stop using anti-inflammatory supplements and medications for a short period of time. If you are a smoker, you will also need to be prepared to quit for several weeks before and after your lift.
During the night before your procedure, you might be required to stop eating and drinking by a certain time in the evening. In addition, you'll need to set up a relaxing, comfortable room in your home where you can rest after we lift your neck. Since you will not be able to drive a vehicle after you receive anesthesia, you should recruit a close relative or friend to take you back to your apartment or house.
How Long Will My Neck Take To Recover From This Procedure?
Since we will use gentle techniques to firm your skin and remove your excess fat, you will probably have a fairly short recovery period. That said, you will need to arrange for some time off from your childcare duties, chores, job, or other responsibilities.
Starting Your Recovery Period
During the first 24 hours, you may need to wear a special dressing on your head and chin. In addition, we may advise you to use oral medication to stay comfortable during this time. After one or two days have passed, you will probably need to visit our office so that we can look at your neck and analyze the condition of your tissues.
Taking a Rest
During your initial recovery period, you will need to avoid bending over, doing strenuous physical activities, and picking up heavy objects. For example, you should not lift heavy bags of groceries or take a challenging exercise class during this time. Taking it easy will help your neck recover from your procedure.
Returning to Your Normal Routine
The amount of time that you take off will depend on your response to your lift, the type of work that you do, and your personal preferences. Under some circumstances, you might decide to return to your job after about seven days. At this point, you might feel comfortable wearing turtlenecks or makeup when you are out in public. Alternatively, you might prefer to take a longer period of time off.
After about two weeks, you may be able to return to your normal workout routine. When you visit our office for follow-up appointments, we will give you more information about when to resume your usual schedule.
When Will My Neck Begin To Improve?
Your neck will look slimmer and more contoured as soon as your procedure is complete. Since your neck will take some time to fully recover, you will not see the ultimate effects of your lift right away, though. On average, you will usually see the full impact several weeks after your procedure.
Can I Use Other Cosmetic Procedures To Enhance My Appearance?
In addition to receiving a Neck Lift, you can use many other cosmetic techniques and procedures to lift your skin, reduce your fat, and achieve other meaningful improvements in your appearance.
Improving your Chin or Cheeks
We can use a variety of techniques to sculpt the contours of your face and give you a more defined profile. For example, we might use some of your own fat cells to improve your facial contours. In addition, we can use silicone implants to enhance your cheeks.
Getting a Facelift
Facelifts are one of the most popular cosmetic procedures that are available today. If you have an undefined jawline, sagging skin, and lines on your lower facial region, you should think about receiving this type of lift. During your lift, we can improve the muscles in your cheeks and remove unwanted fat from your face. The positive changes in your muscles and tissues may last for up to 15 years.
If you are interested in achieving more minor aesthetic enhancements, we may recommend receiving a mini facelift. This procedure is also known as a weekend or endoscopic facelift. During this gentle procedure, we will correct minor laxity issues and improve the definition in your necks and cheeks. These changes will refresh your look and allow you to feel young and attractive. Your youthful appearance may last for up to ten years.
Reshaping Your Nose
If you have always wanted to change the appearance of your nose, you may be an ideal candidate for a rhinoplasty. During this procedure, we can improve the symmetry of your nose, reshape your nasal tip, narrow your nasal bridge, and achieve other improvements. In addition, we can improve a deviated septum and other structural issues.
When you have your first appointment at our office, you should show us photographs of attractive noses you like. These photographs will help us understand the changes that you would like to achieve in your appearance. In general, your rhinoplasty will take about two to three hours to complete. Under most circumstances, we will give you general anesthesia before your procedure begins.
Enhancing Your Eyelids
When you become older, the delicate skin on your eyelids may start to sag. In addition, the weakening muscles in this area of your face may cause your eyelids to droop. You can fix these issues by getting a blepharoplasty. We can use this procedure to correct loose skin that is interfering with your vision. We can also eliminate puffy bags under your eyes and tighten the skin around your eyelids.
Receiving Liposuction
In addition to using liposuction to slim your neck, we can use this aesthetic technique to remove fat from many other locations. In particular, you might decide to remove fat from your stomach, buttocks, back, thighs, or flanks. We can use a variety of sophisticated methods to suction out your fat cells. For example, we may use a technique called tumescent liposuction to eliminate some of the fat cells in your target area.
If you have been struggling to contour your figure and reduce your fat by yourself, you may be eligible for this procedure. In general, you will be a good candidate if you are not a smoker and are in good health. In addition, you should be within about 30% of your goal weight and have a clear idea of the improvements that you would like to achieve.
Enhance Your Neck
Achieving smooth, firm skin on your neck will take years off of your appearance and increase your self-esteem. Receiving a neck lift is a fantastic way to improve your look for a very long time. If you would like to know more about the process of using this technique to enhance your skin, you should contact Dr. Halpern at Tampa Bay Plastic Surgery.