How Long Does It Take for an Arm Lift to Heal?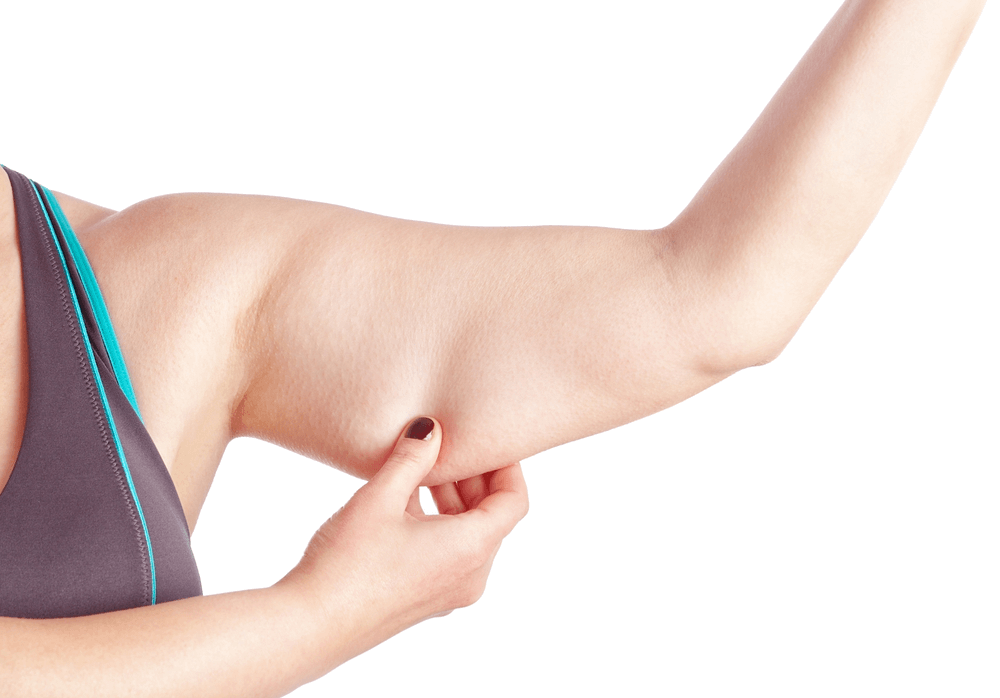 Over time, it's normal to develop loose skin on your arms. This change can make you feel uncomfortable wearing swimming suits, short sleeves, sleeveless dresses, and other articles of clothing that display the skin on your arms. AtTampa Bay Plastic Surgery we can fix this issue by giving you an arm lift, also known as a Brachioplasty. Read on to learn how we can use this procedure to firm the skin on your arms.
How Long Does It Take for an Arm Lift to Heal?
During an arm lift, we will use specialized techniques to tighten the sagging skin on your arms. We can also remove unwanted fat from your arms and decrease the amount of cellulite in this part of your body. Since the techniques that we use during your lift will depend on the condition of your arms, the length of your recovery time will vary.
That said, a Brachioplasty usually has a very short recovery period. When you schedule your procedure, we will provide you with more information about the anticipated length of your recovery period.
Taking Time Off From Work
You will need to take time off from your job after you get your lift. The length of this period will depend on the type of tasks that you usually perform at work. If you work at a sedentary job, we will probably advise you to take a week off from your job. If your job is more physical, you may need to take two weeks off.
Taking a Break From Exercise
You should not perform activities that will cause your heart rate to become elevated for the next two weeks. In addition, you should not lift objects that weigh more than five pounds during this time. After three weeks, you will probably be able to start lifting objects that weigh more than ten pounds. However, you should not perform strenuous exercises like pull-ups, push-ups, and jumping jacks.
You should be able to return to your exercise program after six weeks. After about three months, you should be able to perform all of your favorite activities and hobbies.
What Steps Should I Follow During the Days Before My Lift?
To obtain the best results from your lift, you will need to make some minor changes to your behavior before you receive this procedure.
Don't Smoke
Smoking cigarettes will make it more difficult for your arms to heal from this procedure. To avoid this problem, you will need to stop smoking about six weeks before you receive your lift.
Receive an Evaluation
About 30 days before your lift, you will need to receive an evaluation at our office. During this evaluation, we will use laboratory tests, X-rays, and other methods to analyze the condition of your body. We will also provide you with prescriptions that will help you feel comfortable after you receive your procedure. You should fill these prescriptions before you get your lift.
Adjust Your Medications
Corticosteroids and non-steroidal anti-inflammatory medications can alter the behavior of your blood. In addition, supplements that contain vitamin E, garlic, and Ginkgo Biloba can impair your blood's clotting ability. To protect your safety, you will need to avoid these medications and supplements for two weeks before your lift.
Final Preparations
During the day before your procedure, you should eat healthy meals, drink adequate amounts of water, and avoid alcohol. You should also try to obtain restful sleep so that you will feel relaxed on the day of your procedure.
What Will Happen During My Arm Procedure?
It will usually take us about two to three hours to improve the skin on your arms. If you receive liposuction in connection with this technique, your procedure may take longer to complete.
Beginning Your Lift
We will begin your Brachioplasty by making temporary markings on your arms. Depending on the changes that you are trying to achieve, we may make these marks on the inside or back of each arm. After we have marked your skin, we will give you local or general anesthesia. The type of anesthesia that you need will depend on your health, the techniques that we are using during your lift, and other factors.
Improving Your Arms
Once the anesthesia has taken effect, we will use the temporary markings to make incisions in your body. These incisions will allow us to firm your loose skin. In addition, we may also eliminate excess skin and fat from your arms and improve the condition of the underlying tissues in this part of your body. If you have a large amount of unwanted fat on your arms, we may also perform liposuction during your procedure.
Leaving Our Office
After your Brachioplasty is complete, we will monitor your reaction for a short period of time. After we have finished observing you, you will probably be able to return to your home. Since the anesthesia will make you feel drowsy, you should have a relative or friend drive you back to your house. This friend should stay with you for the next 24 hours. This person can perform chores, care for your children, and do other household duties while you are resting.
Who Is Likely to Achieve Optimal Results From This Procedure?
There are a number of characteristics that will indicate that you are a good candidate for this arm procedure.
You Can Maintain Your Weight
Gaining and losing a large amount of weight over a short time period will put extra stress on your skin. These rapid changes in your weight can cause the skin on your arms to become loose. These changes can undo the benefits of your lift. In contrast, if you are able to maintain a healthy weight in the future, you are likely to enjoy the benefits of your lift for a longer period of time.
Your Family Is Complete
Receiving this type of lift will not harm your fertility or prevent you from having a healthy pregnancy in the future. However, it's very common to gain a large amount of weight in your upper arms during pregnancy.
If you get this procedure before pregnancy, you might need to get a touch-up procedure to reverse the changes that you experienced after you received your initial lift. In contrast, if you receive this procedure after you have finished having children, you will be more likely to maintain your slim, attractive arms for a longer period of time.
Your Skin Is Flexible
If you have very severe laxity issues, you might not achieve the most optimal results from this procedure. During your consultation, we will examine the skin on your arms. We will let you know if you are eligible to use this technique to improve the appearance of your arms.
You Are in Good Health
If you have severe health issues, you might not be able to get an arm lift. In particular, certain bleeding issues and other problems that affect your ability to heal may prevent you from getting this procedure. In addition, you might not be able to get a lift if you are very overweight.
Will the Results of My Lift Last for a Long Period of Time?
This is a very effective anti-aging procedure, and you are likely to enjoy firm, tight skin on your arms for many years. However, this procedure will not prevent your body from aging in the future. To prolong the benefits of your lift, you should wear sunscreen on your arms when you go outside and use high-quality skincare products on this part of your body.
Can I Receive Other Aesthetic Procedures in Connection With My Lift?
Receiving other aesthetic procedures in connection with your Brachioplasty can be a great way to improve multiple features on your body. It's common to combine your arm lift with liposuction, a tummy tuck, or breast augmentation.
Liposuction
During a liposuction procedure, we will use specialized methods to suction fat cells out of your body. If you have a large amount of unwanted fat on your arms, we may advise you to receive liposuction during your lift. Combining your lift with this fat reduction method will give you slim, firm arms. In addition to improving your arms, we can use liposuction to enhance your hips, neck, thighs, chin, knees, and ankles.
We frequently use a technique called ultrasound-assisted liposuction, or UAL, to remove your unwanted fat. During this type of liposuction, we will put an ultrasound probe under the skin in your target area. This probe will liquefy your fat and make it easier for us to remove your unwanted fat cells. This technique is a great way to remove large amounts of fat. In addition, this method will help you feel more comfortable during your recovery period.
Tummy Tuck
If you've lost a large amount of weight in the past or gone through pregnancy, you are likely to have sagging skin and unwanted fat on your abdomen. During a tummy tuck, we will use sophisticated techniques to eliminate unwanted fat and skin from your abdomen. We will also tighten the muscles in your abdominal wall.
Since we will make your incisions under your bikini line, you will not have noticeable scars after you receive a tummy tuck. Instead, you will have a firm, attractive abdomen.
Breast Augmentation
If you don't like the size, firmness, or shape of your breasts, you should consider getting a breast augmentation in connection with your arm lift. During this type of procedure, we will insert implants into your breasts. These implants can increase the size of your breasts. We can also use implants to improve the symmetry of your breasts.
We offer a variety of different types of implants. For example, it's common to receive round implants. This kind of implant is very soft and smooth. In contrast, teardrop implants can be used to correct asymmetrical breasts or add volume to a specific area on your breasts. During your initial meeting with us, we can give you more information about the different types of implants that we offer.
Breast Lift
As you get older, your breasts are likely to sag. In addition, going through pregnancy and breastfeeding a child can cause your breasts to move into a lower position on your chest. During a breast lift, we can remove excess skin from this part of your body and improve the position of your breasts. This is a very common procedure, and medical providers perform almost 100,000 breast lifts every year.
Improve Your Arms
You don't have to stop wearing swimming suits, sleeveless dresses, and other outfits that show off your arms. A Brachioplasty is a quick, easy procedure that can improve the appearance of the skin in this area of your body. If you are interested in learning more about this procedure, contact us at Tampa Bay Plastic Surgery.