How Often Can You Get Microdermabrasion Facials?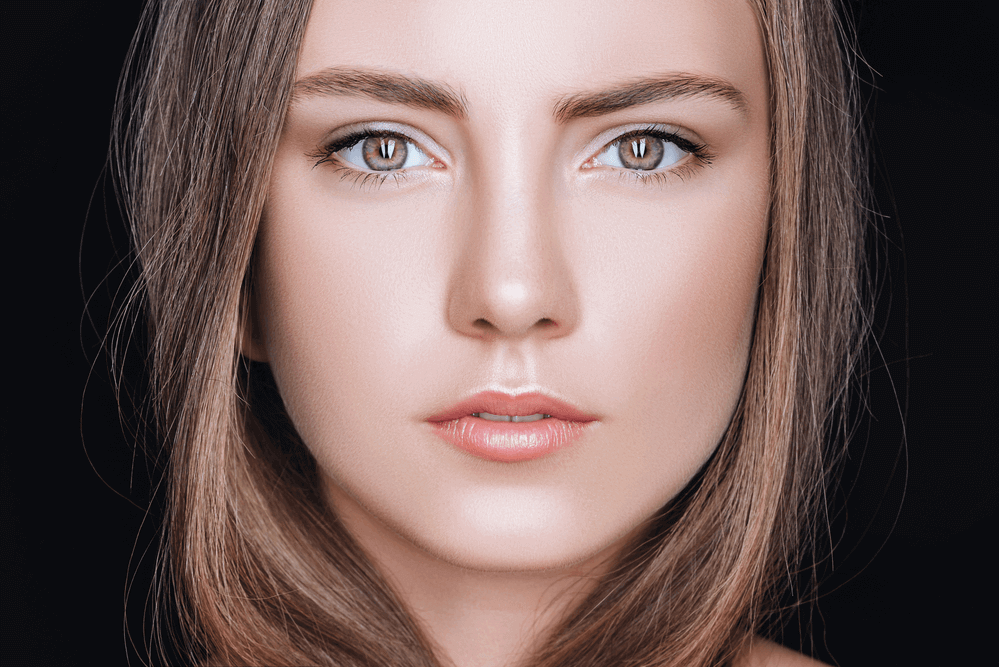 Have you been searching for a way to make your skin feel and look better without any pain? Maybe you would also like to even out the tone of your skin and decrease the appearance of wrinkles or fine lines. If this sounds like you, Microdermabrasion may be the perfect option for you! It can deliver gorgeous, glowing skin in just 1 treatment! Here at Tampa Bay Plastic Surgery, we can be of assistance! 
How Often Can You Get Microdermabrasion Facials?
It is always advisable to listen to the professionals when it comes to how long you should wait in between treatment sessions, as this will make it so you get the best results safely. Most people can have this treatment every 2 to 4 weeks but the amount of time each person should wait may vary as we all have different skin!
The Wonderful Treatment Benefits 
There are lots of great benefits that can result from this simple treatment process.
Smaller Pores 
This treatment is going to be extremely deep cleansing so any dirt, oil, or makeup that may have become trapped deep within pores, causing them to appear larger in size, will be significantly shrunken down after this treatment. Enlarged pores are an issue that a lot of people face but even the most stubborn trapped debris can be removed via this amazing treatment!
Diminished Appearance of Fine Lines & Wrinkles
Lots of people have fine lines or wrinkles they would rather see gone. Using at-home treatments such as creams and serums rarely do the trick and if they do work, you have to wait for ages before you see any results. This treatment, however, will diminish the appearance of fine lines and wrinkles quite a bit. Those mild fine lines and wrinkles may be able to be erased completely with continued microdermabrasion sessions!  
Even Skin Tone
Uneven skin tone is another concern a lot of people deal with. This can be due to redness, hyperpigmentation, or other issues. Even with a great skincare routine, uneven skin tone can still be an issue. This treatment will even out the tone of the skin in as few as a single treatment session! Skin will appear far more even than it did before treatment and also healthier!  
Even Skin Texture 
Rough skin or skin that is bumpy in certain areas or all over is another issue a lot of people struggle to deal with on their own at home. This treatment will remove all that stubborn dead skin that can sit on the surface of the skin and make the texture uneven. Skin will feel and appear smoother than ever after this treatment!
Gets Rid of Stubborn Blackheads 
Blackheads are a huge burden for many people, especially the ones that are incredibly stubborn and just won't seem to go away no matter what. However, this treatment will blast those trapped blackheads right out of the skin with just 1 treatment. Many people find that this treatment is highly effective at removing blackheads and one of the best options available to address this particular concern.
Makes Dull Skin Radiant 
Have you looked at your skin and thought that it just used to look more glowing? Many people have and they have turned to this treatment to get back that radiant glow. This treatment can give you radiant skin in no time at all and without any pain!
Younger-Looking, Refreshed Skin
You can expect that your skin is going to look cleaner, more refreshed, and younger-looking after this treatment. Skin will be more even in tone and texture and any skin concerns will be significantly diminished, making skin look and feel smooth, healthy, and beautiful!
Diminished Appearance of Sun Damage & Acne Scarring  
If you struggle with sun damage, this treatment will help fade it, especially with continued treatment sessions. It can also fade any pesky scars that were left behind from past acne. Many people find that this treatment is a great option for fading mild to moderate acne scarring and one of the only treatments out there that really help with this issue.
Frequently Asked Questions
Here are some of the most frequently asked questions regarding this amazing treatment. Remember though, if you still have more questions, our staff will be more than happy to answer them!
1. Will This Treatment Hurt?
No, this treatment operates much like a facial. In fact, many people find that they actually enjoy the way that this treatment feels. It is deep cleaning and almost like a facial massage so you do not have to be worried about any type of pain or discomfort at all as a result of this treatment.
2. Is This Treatment Safe?
Of course! This treatment has been performed for many years and is designed to make skin look and feel better. This is no risk to you or your skin as a result of this non-invasive treatment!
3. How Do I Know if This Is Right for Me?
If you are someone who wishes for their skin to look and feel better, it is a good bet to say that this treatment is a good one for you to consider. It will help make dull skin radiant, get rid of dead skin cells, even out the tone of the skin, give the skin smoother texture and even diminish the appearance of sun damage, fine lines, wrinkles, and more!
It works for all skin tones and types so almost everyone can gain some type of benefit from this treatment and many people find that they get multiple benefits!
4. Is This a Treatment That Is Only Tailored Towards Women?
Not at all! More men are deciding to try these treatments and others like it to also prioritize the appearance of their skin, especially over time. This treatment is for anyone who wants their skin to look and feel better. Both women and men can enjoy the wonderful benefits that this treatment can offer.
5. How Do I Get Ready for Treatment?
Usually, there is not anything that you should do before coming in for your treatment session. If there would happen to be any type of prep work that you should consider, our staff will let you know. They will be there throughout the entire process to make sure that you are informed and comfortable the whole time.
Usually, all you need to do is show up for your session appointment and our staff will take care of everything else. Unlike some other treatments, there is not a thing that you need to worry about before coming in. It really is that simple!
6. When Will I See My Results?
You will notice a significant improvement in your skin as soon as your treatment session is over! This is not one of those treatments that you have to wait weeks before seeing your results which is just 1 more reason it is so popular. However, in some cases, you may have to wait for around 24 to 48 hours before the full results will be completely visible.
7. Is There Downtime? 
Not even a minute! As soon as your treatment session is over, you can get on with your day as you always do. A lot of people have even referred to this treatment as "the lunchtime facial" because you can quite literally have this treatment on your lunch break and head right back to work when it is over! You do not have any worries about downtime because none is required at all!
9. How Long Will My Treatment Session Take? 
This treatment is incredibly quick, especially when you factor in all of the benefits that it can deliver. In just 30 minutes or less, your treatment will be over and done! Unlike other types of treatments that can deliver similar results, this one is not going to take a long time. Even if you have a very hectic schedule, you can find time to fit this into your schedule!
Get Stunning, Radiant Skin Today Without Any Downtime or Painful Surgeries
Do you want gorgeous, stunning skin without any pain or downtime? If so, microdermabrasion is a quick and simple treatment that you should consider giving a try! Most people who do give this treatment a try continue treatment sessions to keep their amazing results maintained. If you are ready for incredible skin, come and see us today at Tampa Bay Plastic Surgery!