Is a Brow Lift Permanent?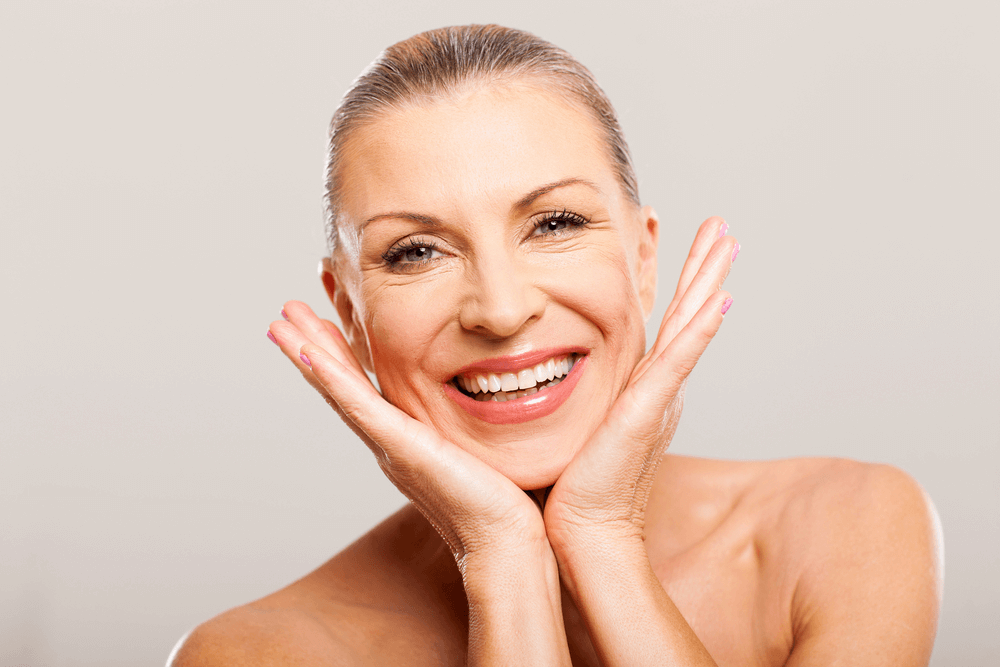 If you don't want to spend your time, energy, and money getting cosmetic treatments that only improve your eyebrows for a couple of weeks or months, you should think about using a more lasting method to lift and firm the skin on this area of your body. At Tampa Bay Plastic Surgery, we can create long-lasting changes in your skin by giving you an endoscopic brow lift.
Is a Brow Lift Permanent?
An endoscopic brow lift, also known as a forehead lift, is a sophisticated, minimally invasive procedure that will make the upper portion of your face look fresher and more youthful. This lift will tighten loose skin on your forehead and make your eyebrows look lifted and alert. This type of lift can also improve the appearance of your eyelids.
Lasting Improvements
Receiving this type of lift is a very good way to make cost-effective, lasting improvements in the skin in this part of your body. Since your skin and facial features will continue to age after you receive this aesthetic procedure, the changes in your brows will not be permanent.
That said, it's common for your lifted, tight brows to last for many years. In fact, if you maintain a healthy lifestyle and follow a high-quality skincare regime, your improvements could last for about ten years. Avoiding unnecessary sun exposure will also protect your skin and prolong the benefits of your lift.
What Will Happen During My Lift?
Since everyone's forehead and brows are unique, we will use customized techniques to address your needs during your lift. These innovative endoscopic techniques will allow us to lift and firm your forehead in a minimally invasive manner.
A Minimally Invasive Method
During an endoscopic lift, we will make tiny incisions in your hairline. Putting your incisions in this location will prevent you from developing large, noticeable scars. After we make these incisions, we will put a small tube with a tiny camera and a light into your tissues. This device is called an endoscope.
Improving Your Brows
This endoscope will allow us to visualize your tissues and muscles. As we examine your tissues, we will put specialized instruments into your incisions. These instruments will allow us to reposition and lift your eyebrows. After we have finished improving this part of your body, we will close your incisions and put a bandage or dressing on your face.
Why Should I Consider Getting an Endoscopic Lift?
In the past, medical providers frequently used harsh methods to lift and reposition people's brows. These techniques sometimes created large, noticeable scars on people's faces. Further, these types of lifts required people to spend a long time recovering from their procedures.
In contrast, an endoscopic lift uses minimally invasive techniques that do not require you to receive large incisions in your skin. Further, this type of lift usually has a much shorter and easier recovery period than a traditional procedure. As a result, if you work at a very demanding job or have childcare responsibilities, you should consider getting this type of lift.
Who Can Get a Brow Lift?
As the skin on your face loses elasticity over time, your brows will begin to sag. This change will decrease the distance between your eyelashes and eyebrows. If you have noticed negative changes in your brows, you will probably benefit from getting this type of lift.
To protect your health, we will need to analyze your brows and facial structure before we perform your lift. We will also need to discuss any health problems or conditions that could affect your eligibility to receive this procedure. During this discussion, you should be prepared to tell us about any allergies that you've had, as well as any medical procedures that you've received in the past.
What Will My Recovery Period Be Like?
Since we will use an endoscopic technique to lift your brows, your recovery period should be relatively short and easy.
Taking a Break From Work
In general, you will need to schedule some time away from your job. The length of this period will depend on your response to your lift, the type of work that you do, and other factors. In general, you will be able to return to your work more quickly if you do not perform challenging physical activities at your job.
Taking a Break From Exercise
In addition to scheduling some time off from your work, you will need to avoid exercise for a couple of weeks. Taking a rest will help your forehead quickly recover from your lift. In addition to avoiding exercise, you will need to avoid putting unnecessary pressure on your incisions. To achieve this goal, you will probably need to keep your head elevated during the nighttime.
Taking Medication
We may prescribe you medication that will help you feel comfortable during the beginning of your recovery period. You should fill this prescription before you receive your lift.
Visiting Our Office
You will need to come into our office for post-procedure visits so that we can examine your skin and analyze your body's response to your lift. During these visits, we can adjust your medication, remove your sutures, and answer any questions that you have about the recovery process.
When Will I See the Final Results of My Lift?
It will take your forehead and brows some time to fully recover from your lift. You shouldn't feel upset or worried if your brows look very high and lifted for a couple of weeks after you get this procedure. As your tissues continue to improve, your brows will move down into a natural-looking, attractive position on your face.
Although you will recover at a unique rate, it will probably take several weeks for your brows to be mostly recovered. It can take up to half a year to fully recover from your lift.
Should I Consider Getting Other Cosmetic Procedures During My Lift?
We often combine a brow lift with other cosmetic procedures. Getting a second procedure in connection with your lift has a number of benefits. In particular, you may reduce your overall recovery time and decrease the cost of your procedures.
A Facelift
Like a forehead lift, a facelift will create lasting improvements in your skin. Depending on your needs and preferences, we can perform a mini facelift or a traditional facelift. A mini facelift, which is also called an endoscopic facelift, is a less invasive procedure that can last for up to a decade. This procedure is used to fix minor sagging issues. We can also improve the definition of your cheeks and neck during a mini facelift.
If you would like to achieve more comprehensive changes in your face, you should think about getting a traditional facelift. The results of this aesthetic procedure may last for more than 15 years. A traditional facelift can improve your jawline, cheek muscles, and lines around your nose and mouth. Since a facelift will improve the lower portion of your face, combining this treatment with a brow lift will completely transform the upper and lower areas of your face.
An Eyelid Procedure
We have been performing eyelid procedures for more than 10 years. This type of procedure, which is also called a blepharoplasty, can correct a number of age-related changes that have altered the appearance of your lower and upper eyelids. In particular, we can eliminate bags under your eyes and fix droopy eyelids. We can also lift the skin that surrounds your eyes.
Combining an eyelid procedure with a forehead lift is an excellent way to completely transform the appearance of the upper portion of your face. When you lift your brows and correct your droopy eyelids, you will look alert, happy, and relaxed.
Can I Use Other Methods to Improve the Appearance of My Brows?
A brow lift isn't the only way to improve your forehead. We can use a variety of aesthetic treatments to achieve improvements in this part of your face.
Botox
Getting Botox injections is an extremely popular way to erase the horizontal lines and other wrinkles that develop on your forehead. Botox uses a special ingredient to relax some of the facial muscles on your forehead. When these muscles relax, your lines and wrinkles will temporarily improve. The positive changes in your folds and creases are likely to last for three to four months after you get your injections.
If you don't want to spend any time recovering from your aesthetic treatment, you will probably be a good candidate for Botox. Administering your injections into your forehead only takes a few minutes. You will not need to plan for any downtime after your appointment is complete. You'll be able to go right back to your workplace or home once you leave our office.
Microdermabrasion
A microdermabrasion treatment will refresh the skin on your face in a gentle, non-invasive manner. During this treatment, we will use fine corundum crystals to carefully eliminate the outer layer of your skin. Removing these unnecessary skin cells will encourage your body to make new skin cells and collagen fibers. This treatment can improve the lines on your forehead and reduce your hyperpigmentation and acne.
It's common to receive multiple microdermabrasion treatments. Since you will not have any downtime after you complete each of your appointments, you will be able to easily fit your microdermabrasion sessions into your usual routine. In fact, you will probably begin to look forward to lying back and relaxing while we perform your treatment.
TempSure
TempSure is a sophisticated skin tightening technique. This advanced technology uses radiofrequency energy to lift your skin without creating incisions or scars on your body. This treatment can be used to firm the skin around your eyes, neck, and face. TempSure can also diminish bags around your eyes and correct loose skin around your jawline.
This treatment renews your skin by promoting collagen production. The radiofrequency energy will enter the deeper tissues in your face and begin creating new collagen in this part of your body. This development will strengthen your skin and reduce your wrinkles and other imperfections.
Lift Your Brow
Sagging skin on your forehead and brows can make you look tired, sleepy, or sad. Fixing this problem will transform your face and make you look rested and fresh. An endoscopic brow lift is a good way to lift your skin and take several years off of your appearance. To learn whether you are a good candidate for this cosmetic procedure, contact us at Tampa Bay Plastic Surgery.