Is Dermaplaning Good for Your Skin?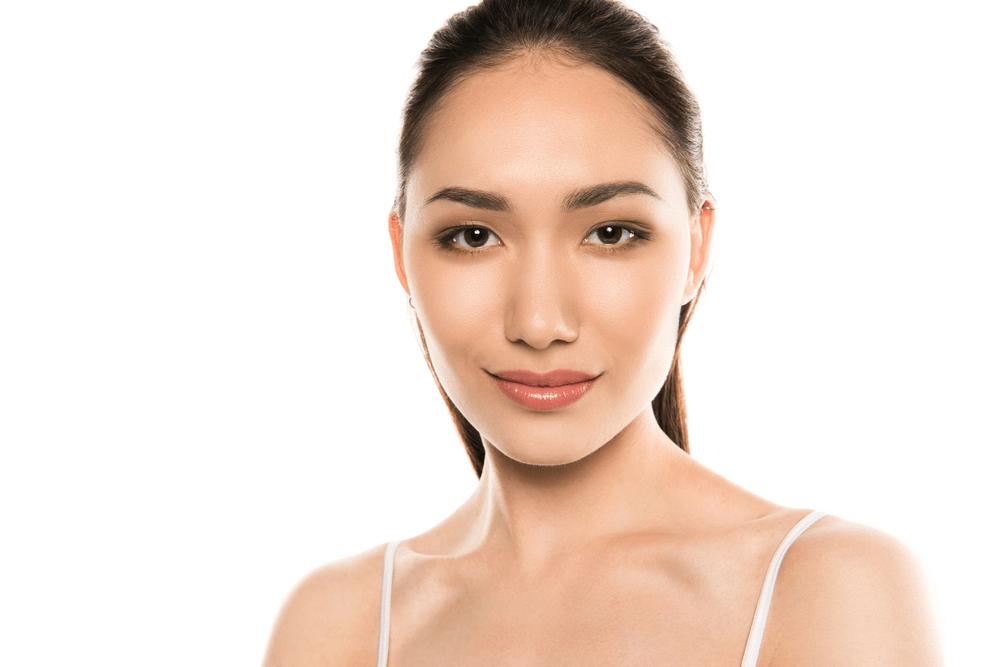 Do you notice that your skin has an uneven texture? Are you unsatisfied with the appearance of peach fuzz, acne scarring, fine lines, and hyperpigmentation on your face? Do you want a quick, painless, non-invasive treatment that can help create a smoother, softer texture and increase the effectiveness of your skincare and makeup products? If so, Dermaplaning may be the treatment you've been waiting for! At Tampa Bay Plastic Surgery, we're proud to offer this treatment, which is just one of our many top-quality skincare options and procedures.
What Is Dermaplaning and Is It Good for My Skin? 
Dermaplaning is a non-invasive skin exfoliation treatment. Although it only treats the top layer of your skin, it helps improve the health and appearance of your skin on all levels. The treatment involves a sharp scalpel, which is used to gently scrape away peach fuzz (also called vellus hair), dead and dry skin cells, oil, and dirt which sits on top of the skin, much of which is often invisible to the eye.
This simple process, which can be performed on a specific area of the face or the entire face, refinishes the top layer and is proven to transform the skin by improving texture and minimizing common concerns like acne scars and fine lines. Once treatment is complete, patients notice that their skin looks and feels softer. The new texture of the skin allows makeup products such as concealer and foundation to blend effortlessly without the uneven appearance of flaking skin or peach fuzz.
In addition, the hair, dead skin, and dirt that clogs pores are carefully scraped away, leaving pores open and less likely to develop acne. This treatment is suitable for most patients, and it improves your skin's overall health and addresses your specific concerns at any age.
Benefits
Dermaplaning is considered safe for all skin types, allows one of our skilled doctors to resurface your skin without the use of any chemical peels or other products. Using only a sharp, surgical-grade scalpel, our doctor can transform your skin before your eyes by removing some of the most common culprits when it comes to skin issues like blemishes and uneven texture.
In addition, fine lines and wrinkles and hyperpigmentation can be noticeably improved by removing the outermost layer of skin. Even keratosis, or precancerous growths on the skin, can be safely removed with this method. A normal appointment takes less than an hour, and there is minimal preparation and zero downtime required.
Clearing away the top layer of skin, which is made up of mostly dead skin cells, gives your favorite skincare products new potency as they are able to permeate your pores. You'll also get your money's worth from facial treatments, which can enhance the results of this treatment, and makeup products, which can highlight your skin's new, smooth texture. Best of all, you'll love the way your skin looks and feels and experience a serious confidence boost thanks to this simple treatment.
Frequently Asked Questions 
As with any treatment, you may have questions about dermaplaning and what you can expect when you choose this treatment. Our knowledgeable staff is ready to answer any questions you may have during your initial consultation when we evaluate you for treatment. However, here are some of our most common questions:
Which Conditions Can This Improve? 
This treatment is incredibly versatile. Firstly, the overall texture of your skin can be one of the main improvements thanks to the removal of peach fuzz and dead skin cells. The outer layer of our skin is mostly dead skin cells, which helps protect the layers underneath from damage. While this layer sheds off eventually, it can cause problems like clogged pores, dullness, and texture issues.
In the same way, peach fuzz can contribute to lackluster skin and an uneven skin tone and texture, even if your hair is light and fine. This treatment is often used to combat acne, which is caused by clogged pores and bacteria. The root cause of many acne breakouts can be traced to dead skin cells, oil, or dirt on the surface of the skin. Removing this layer helps control acne and keeps your skin breakout-free.
Finally, fine lines, wrinkles, hyperpigmentation, and precancerous growths can all be caused by harmful sun exposure. While these conditions can affect more than just the top layer of skin, their appearance can be improved by dermaplaning.
Can It Cure My Acne? 
We've seen great success with this treatment when it comes to our patients with acne and acne scarring. While combatting acne requires consideration of your diet, face cleansing routine, and other factors, clearing the skin of pore-clogging hair, oil, and skin cells vastly improves the condition and can help you manage your acne breakouts.
This treatment may not be ideal for those with active or cystic breakouts, as the sharp scalpel may nick emerging acne, resulting in discomfort and longer healing time. One of our doctors can help you determine your candidacy for treatment during an initial consultation.
Will My Hair Grow Back Darker? 
This commonly held belief is, fortunately, untrue for patients who pursue this treatment. Your hair will regrow over the course of 3-4 weeks. However, it will remain the same color, darkness, and thickness as before. This remains the case for patients who continue to have monthly treatments to maintain their ideal results.
Does Treatment Hurt? 
It's crucial to seek out experienced doctors when pursuing skin exfoliating treatments, which is why our staff is comprised of some of the most skilled doctors in the business. We make sure that the treatments we offer are safe, effective, and comfortable. The sharp scalpel used during this treatment allows us to expertly scrape away hair and skin cells without catching or tugging the skin. Most patients find their treatment very relaxing and describe the sensation of the scalpel as something like a cat's tongue.
How Long Do Results Last? 
Since our hair grows daily and our skin is constantly resurfacing itself, results from this treatment are not permanent. Most patients find that their results last about one month before follow-up treatments are needed. We meet with each patient for an initial consultation to determine the best personalized treatment plan for their unique situation, but we find that maintenance treatments every three to five weeks will keep your skin smooth and maintain your ideal image.
Is Exfoliation Good for My Skin? 
The body has a natural skin exfoliation process and produces an almost entirely new layer of skin every month or so. The face is no exception, but the presence of peach fuzz and dead skin cells can lead to clogged pores and uneven texture. In order to assist your body in clearing away dead skin cells to make way for fresh, new skin, we recommend careful, regular exfoliation.
We find that this treatment is one of the most effective methods to achieve clear, bright, smooth skin. Other methods, such as scrubs and chemical peels, may offer a deeper exfoliation method. However, they are also more prone to cause irritation, especially in those with sensitive skin or allergies.
Over-exfoliation can lead to dry, red skin and can often exacerbate your current skin issues. Just one easy treatment per month can keep your skin clear of unwanted hair and debris and assist your body in its natural resurfacing process without risking too much exfoliation.
Treatment Process
While every patient's experience is slightly different, here is a general idea of what you can expect when you pursue this treatment at our office:
Consultation
Before your first treatment, you will sit down with one of our doctors for an initial consultation. This appointment allows us to answer your questions and examine your skin. We will identify the main issues you experience and determine whether this treatment is right for you based on any skin sensitivity issues, acne breakouts, and other factors.
Most patients are approved for treatment and can begin looking forward to their first appointment. As you prepare, we typically recommend that you try to limit your sun exposure and avoid sunburn or tanning, which can cause skin irritation and delay treatment.
Treatment 
On the day of your appointment, we recommend skipping any makeup. Our doctor will cleanse your face before beginning treatment, then use the scalpel to begin scraping away the top layer of your skin. This process produces a mixture of peach fuzz, skin cells, oil, and dirt, which your doctor will wipe away. Depending on the extent of your treatment, your appointment could last just 10-15 minutes for one section of the face or up to 30-45 minutes for the entire face.
Most of our patients also combine this treatment with a soothing facial, serum, or gentle treatment to capitalize on their newly cleared skin. Once your appointment is finished, you can return to your normal daily activities with zero downtime. We recommend that you avoid sun exposure as much as possible for the first few days as the treatment removes the protective layer of dead skin cells which help block harmful UV rays.
You should plan to wear sunscreen regularly to protect your skin and minimize sun damage, which can be responsible for up to 90% of all common skin concerns, including wrinkles, fine lines, hyperpigmentation, and skin cancer.
Results
In the first 24 hours after treatment, you may notice slight redness and tenderness in your skin. This is normal and subsides within the first couple of days. It's advisable to avoid any new or exfoliating skincare products or treatments that could irritate your freshly resurfaced skin during this time.
Your final results are visible immediately after your Dermaplaning treatment, and you should be able to notice a definite change in the texture and appearance of your skin. Most patients report that their skin is softer to the touch and appears to have a new glow once dull, dead skin and debris is removed. In addition, your results will be enhanced by your favorite skincare products, which can permeate and nourish at a deeper level thanks to your freshly opened pores.
If you wear makeup, you should be able to apply and blend it more easily than before, and its appearance should be smoother and more natural. Your results will typically last up to one month, after which point most of our patients choose to return for follow-up treatments to keep their skin healthy and vibrant.
Contact Us to Learn More! 
If you want fresh and healthy skin, dermaplaning could be the perfect treatment for you. To learn more, contact the experts at Tampa Bay Plastic Surgery to schedule an initial consultation today! We look forward to serving you and helping you reach your skincare goals!