Is It Worth Getting Laser Hair Removal?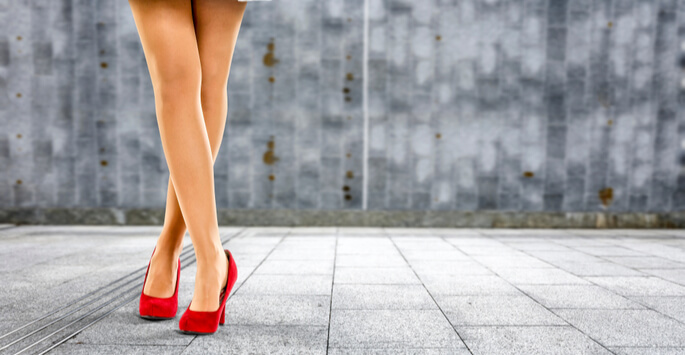 For many, effective hair removal is a worthwhile investment. Not only does excess body and facial hair have a decided impact on personal aesthetics, but it can also lead to a number of common skin and other issues. From hair bumps to razor burn, there's nothing quite like dealing with coarse, unruly hairs that never seem to stop growing. In some areas, such as the armpits, too much hair can even increase a person's likelihood of developing strong and unpleasant body odors. These are all things to keep in mind when deciding if laser hair removal is right for you.
Target Unwanted Hair Without Causing Any Damage to the Surrounding Skin
Waxing, tweezing, and threading unwanted hair can be tough on the surface layers of the skin. This is especially true for people with lots of dark, coarse, and stubborn hair that quickly regrows after treatment. More importantly, waxing, tweezing, and threading can also be quite uncomfortable. With laser hair removal, however, the process is quick and almost guaranteed to provide lasting benefits. Over the course of a series of treatments, you'll find that hair in the targeted area gradually become thinner, finer, and far less conspicuous overall.
Innovations in laser technologies and their applications have made it possible to destroy individual hair follicles or simply render them inoperable without having any negative impact on the surrounding skin and tissues. You should also note that while shaving and other hair removal treatments can leave the skin looking darker, or peppered with stubble, this process will create a smooth, even surface that you can feel proud to show off.
A Permanent to Semi-Permanent Reduction of Unwanted Hair
For some, laser hair removal permanently eliminates unwanted hair across the treatment area. After multiple treatments, these individuals don't have to worry about hair removal again. For others, however, these procedures instead produce a significant reduction in hair across the treated areas. Results vary based on a number of factors.
You'll Save Money Over the Long-Term
When considering the costs of these procedures, you also have to account for the money that you've been spending on shaving tools, waxing products, and over-the-counter depilatory creams. This is cash that you may be able to keep in your pocket going forward. Moreover, if you regularly suffer from shaving-related problems like hair bumps or folliculitis, you'll also save cash on the topical products that you once used to alleviate or resolve these issues. Laser hair removal is unlikely to cause serious skin or follicle irritation in the same way that shaving, depilatory creams, and waxing often do.
To learn more about this increasingly popular hair removal treatment and to find out if you're a good candidate, talk to our specialist at Tampa Bay Plastic Surgery. Contact us today to set up an appointment!