You Can Look Amazing with One of the Best Plastic Surgeons in Florida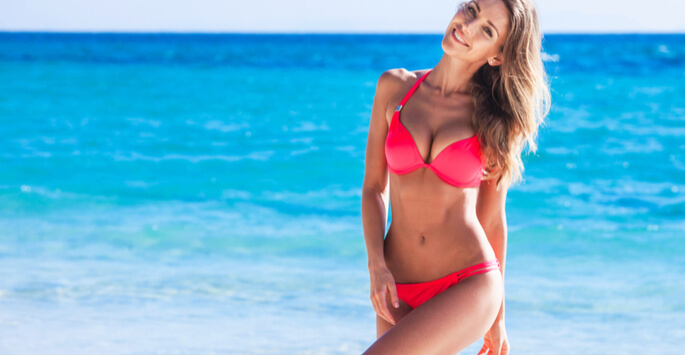 If you are wondering why everyone in Tampa, FL, looks fantastic while at the beach, then you should visit one of the best plastic surgeons in Florida. Our plastic surgeon, Dr. David E. Halpern, MD, FACS, can perform one or more procedures to improve the condition of your body or face so that you have a more youthful appearance. You may have a facial feature that makes you feel unhappy, but it is also possible to make minor or major changes to your body's breasts, abdomen or thighs. In addition to improving your appearance, plastic surgery can have other benefits for your body, including:
• Improve your breathing with rhinoplasty
• Reduce back pain with breast reduction
• Make it easier to buy clothing with a tummy tuck
• Eliminate skin rashes on the inner thighs with liposuction
• Lift your self-esteem with a beautiful appearance
With one of the best plastic surgeons in Florida, you can repair genetic abnormalities, damage from accidents and the problems that are associated with an illness. First, our patients need a health evaluation to understand any problems such as having high blood pressure or asthma. These conditions don't prevent us from performing plastic surgery, but Dr. Halpern must use additional precautions. With your medical information, you are ready for a consultation with one of the best plastic surgeons in Florida.
Your photographs and X-rays can help Dr. Halpern to create computer images of your body and face that will show how you could look with a forehead lift or breast augmentation. During your consultation, you can ask questions about the sedation process, surgical incisions and the recovery process.
The recovery time from plastic surgery can vary, depending on your own health and the type of procedure that is performed. It is possible to recover from dermal filler injections in only one day, but if you are having an abdominoplasty, then it can take several weeks to return to all of your normal activities.
To make body parts such as the breasts, chin or nose larger, Dr. Halpern will insert ready-made implants, or alternatively, he can inject saline into an implant after it is inserted into the body. If you are interested in plastic surgery, feel free to visit Tampa Bay Plastic Surgery, Inc. to learn more. Contact us today to schedule your consultation!