Are You A Candidate For Male Breast Reduction?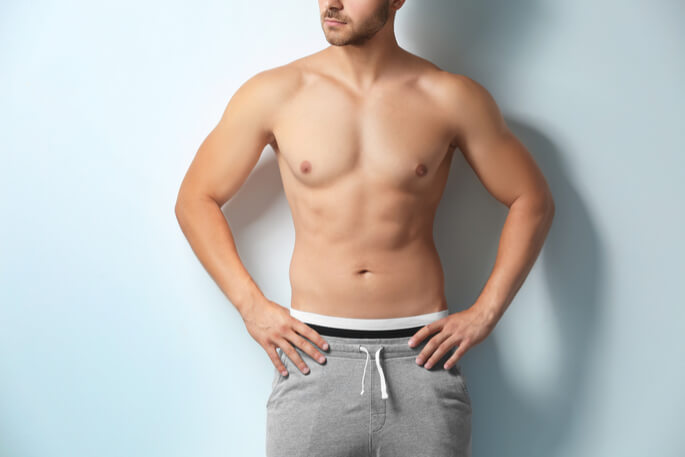 Men may experience enlarged breasts regardless of their body shape or size. The medical term, gynecomastia, describes the appearance of pronounced breasts in men that results from surplus fat or tissue in the chest area. If you're a male who has been diagnosed with gynecomastia, you are likely a top candidate for male breast reduction. Breast reduction surgery is an outpatient procedure, typically performed through the use of liposuction or glandular tissue removal. The recovery period and process are usually minimal.
How do you know if you're a good candidate? Here are some factors to consider:
Overall Health
Men with pre-existing medical conditions may not be suited for many types of surgery. If you're considering male breast reduction, it is best to discuss your health problems with a medical professional who can help determine if surgery can be performed safely. You are advised to speak of any health conditions so that our doctor can participate in helping you make an informed decision about your options.
Weight
Male breast reduction is generally not performed on those who are overweight. Being overweight during surgery can invite unnecessary complications. Also, losing weight can change the shape and size of your chest, eliminating the need for surgery. Our doctor will advise you to reach a healthy weight through diet and exercise before undergoing any surgical procedures. If you reach your optimal weight and your chest has not changed, surgery can then be a great solution.
Current Medications
Certain medications have been shown to contribute to the development of gynecomastia. If you take prostate, anxiety or heart-related prescription medications, ask our doctor about adjusting your dosages or changing medications. A change in medication could help reduce breast swelling. Some medications could interfere with your breast reduction procedure, so it's important to discuss all of your current medications with our doctor.
Your Expectations
As with any cosmetic surgery procedure, it's important to manage your expectations. Male breast reduction does not produce a contoured, muscled chest such as on an athlete or bodybuilder. You can, however, expect your chest to be flatter and more in line with a typical male shape. Our doctor will be able to show you photo examples of male breast reductions to give you an idea of your potential outcome.
Age
Male breast reduction can be performed on men as young as sixteen. Some surgeons might recommend delaying surgery until age eighteen or later, to allow for full body development. Young men who meet all of the above-mentioned criteria and have exhibited signs of gynecomastia for at least two years can potentially qualify for breast reduction surgery.
Am I a Candidate?
If you believe that you meet the qualifications for surgery, it may be time to discuss your options with a medical professional. To learn more about male breast reduction, reach out to make an appointment with Tampa Bay Plastic Surgery! David E. Halpern, MD, FACS and his team will be happy to help you attain a more masculine shape and love your body again. Contact us today to schedule a consultation!