What You Need To Know About Mommy Makeovers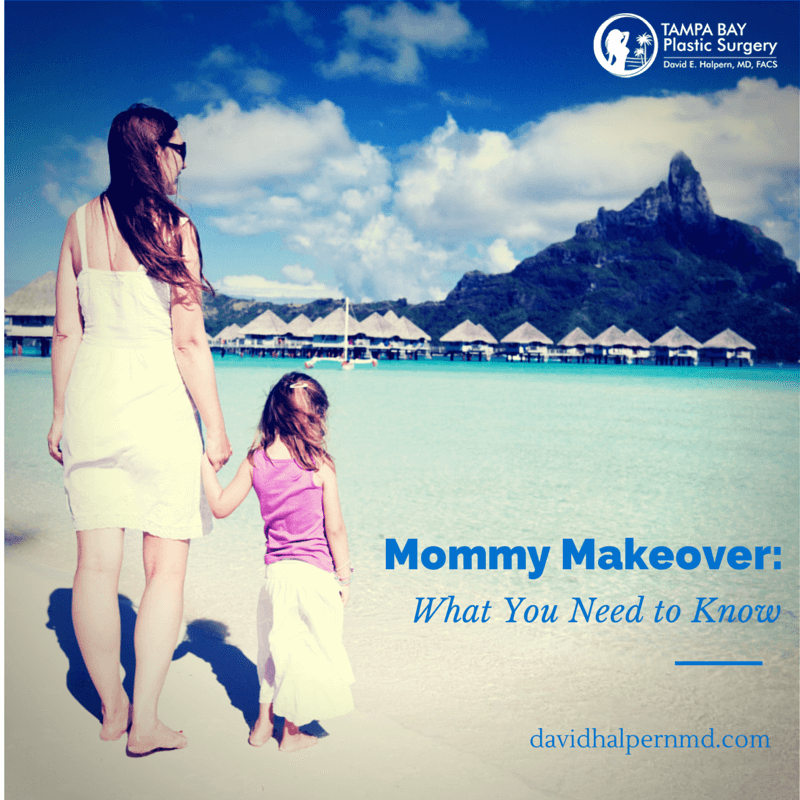 Mothers give their all to raise a family, but should they be expected to give up their bodies forever? The unwanted baggage that comes along with motherhood is nothing new. For years, women have added a spare tire around the abdomen, extra meat to the thighs, and lost the youthful bounce their breasts once had. What has changed is this notion that a woman must settle for this unrecognizable new figure. Mommy makeover surgery has increased 85 percent from 2000-2010, the American Society of Plastic Surgeons reports.
What is mommy makeover plastic surgery?
The "mommy makeover" is actually a set of plastic surgery procedures that targets the areas of excessive stretching following childbirth. Plastic surgeon Dr. David Halpern works with patients to develop a customized set of procedures that will help patients reach their aesthetic goals. These procedures can often be done at the same time under general anesthesia to minimize downtime.
A mommy makeover procedure may include:
Tummy tucks are the most common procedures, which are often combined with liposuction to remove fat and excess skin. Breast volume, the amount of excess skin, the degree of sagging, and patient goals will dictate whether a woman gets a breast lift, implants, or both. Women with large, sagging breasts benefit most from a lift, while those with small, deflated breasts have a more natural result from augmentation.
See "before and after" mommy makeover pictures from Dr. David Halpern here.
The Ideal Candidate
A consultation with Dr. David Halpern will determine whether you are a good candidate for surgery or not, but generally, you may consider mommy makeover after pregnancy if:
You lead a generally healthy lifestyle.
You have been at a stable weight for 6-12 months.
You are finished having children.
It has been at least nine months since you delivered your last child.
It has been at least six months since you have finished breastfeeding.
When diet and exercise are not enough, consider a Tampa mommy makeover to regain your physique and self-confidence.
Patients who are over 40, have a history of blood clots or clotting disorder, cancer survivors, and birth control pill users may be at risk for blood clots following surgery, so additional testing may be required to ensure the utmost safety. At Tampa Bay Plastic Surgery, all mommy makeover procedures are done in an accredited surgical facility by Dr. David Halpern, a triple-board certified plastic surgeon, so you are in good hands.
Mommy Makeover Procedure & Recovery Time
Dr. David Halpern will discuss the exact steps of a mommy makeover with you during the consultation, as it depends on the particular set of procedures selected. Generally speaking, though, the surgery is performed under general anesthesia and takes between three and five hours. Patients are discharged home the same day. Prescription medication helps with pain management and antibiotics help prevent infection after surgery. Full recovery and exercise usually occurs at five to six weeks.
Have Questions?
Contact Dr. David Halpern by phone (813) 871-5000, email ([email protected]), or by online contact form to have any questions answered. Our friendly staff is happy to field inquiries regarding mommy makeover surgery cost and financing options offered through our office or book a consultation with the surgeon for you.