Rid Your Face of Wrinkles with BOTOX in Tampa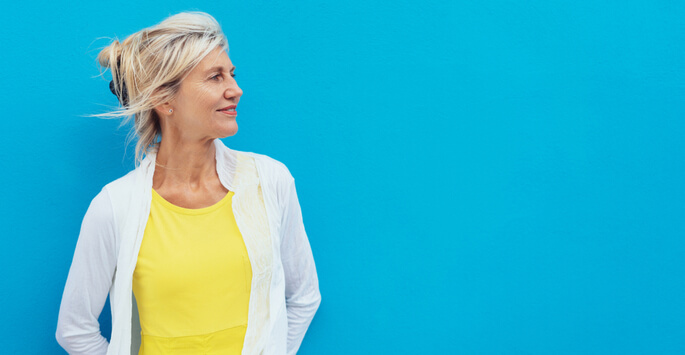 It's interesting to look at the way that people around the world see the aging process. In some parts of the world, if a person gets older and they start to develop wrinkles, they are treated with dignity and respect. That is not necessarily the case in Western culture. In fact, when men and women start to show signs of aging, they can be treated as if they are losing their value. This can be a devastating thing for a person who on the inside feels just as young and just as vibrant as they did just a few years back. If you are in this situation, you may be interested in learning how you can rid your face of wrinkles with BOTOX in Tampa.
Start Looking and Feeling Younger
Here's the interesting thing about the aging process, when other people start to view you as being old, you may start to see yourself in the same way. At first, there may be a little bit of a disconnect. In your mind, you're the same person that you were 10 years ago. However, when people who are a decade or so younger than you look at you, what they see is an older individual.
BOTOX is a treatment that can help you start to look younger, which may make you feel younger. BOTOX attacks a problem that has been building up on your skin since the day you were born. This treatment attacks dynamic wrinkles. Dynamic wrinkles are the wrinkles that are formed when you make facial expressions. You have been making facial expressions ever since you were a little baby.
When you were young, your skin was healthier and more vibrant. So it could take all of the folding and the bending that happens with facial expressions. But now that you're older, your skin does not have the ability to spring back.
BOTOX jumps in and gives your skin a break. It tells the muscles that cause facial contractions to calm down. Things don't get to the point where you're not able to make facial expressions at all. But what does happen is that your facial muscles will not contract as hard. You will still look normal. You will still be able to express yourself and your emotions like you normally do. The only difference is that your muscles will not exert such force on your skin.
Results are Not Immediate
When you are dealing with static wrinkles, the results you get from treatment, like dermal fillers or fat transfers, are seen almost instantly. Your face instantly has more volume, and so the wrinkles in the treated area disappear. BOTOX takes a few days to start working. Results will be seen over the next three or four months. If you like what you see, you can come back to our clinic and have maintenance treatments.
Get In Touch for More Information
Are you tired of looking and feeling older than you are? If so, make an appointment with Tampa Bay Plastic Surgery. At our convenient location, David E. Halpern, MD, FACS and his devoted team would be happy to show you how you can rid your face of wrinkles with BOTOX. Contact us today to set up your consultation!