Save Time and Money with Laser Hair Removal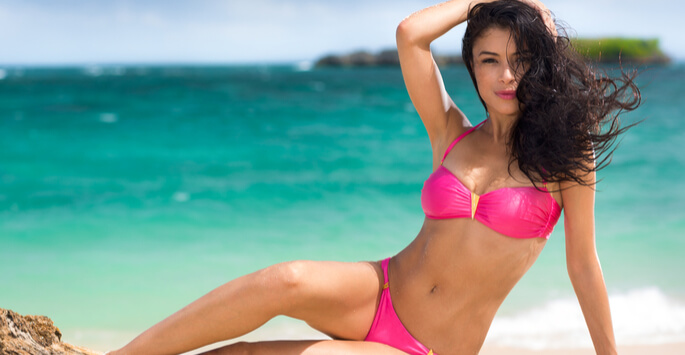 You know how to put in a long day's work. It goes without saying that your off time is precious to you. You hope that someday all your hard work will pay off, but for now you would do anything to free yourself up during those hours that you are away from the office. One thing you desire is a little more time sleeping in the morning. Unfortunately, you have to look your best, and this often involves getting up before dawn and either shaving or waxing unwanted hair away. One way to make this part of your routine go by faster is by leveraging the power of laser hair removal with Nordlys by Ellipse to help you rid your body of unwanted hair growth.
Laser Hair Removal Saves You Loads of Time
With laser hair removal by David E. Halpern, MD, FACS, there is an initial commitment you have to make to getting through the first few sessions with the laser. This process will be necessary to do enough laser work on the areas of unwanted hair growth to cause these regions of your body to stop growing hair so often. With your hair growing back less often, this is going to make sleeping in in the morning seem all that much sweeter. You will be able to rest assured that your hair removal tasks are out of the way.
Since the more laser hair removal sessions you do will cause the hair to tend to stay away longer, you may only need to go in once every few months for a maintenance laser treatment to keep unwanted body hair from growing back. Try to imagine how much time that is going to save you each morning.
Laser Hair Removal Saves Money
Think about all the razors, the wax and the chemically-based creams you spend money on for shaving. The cost associated with all these items can actually add up over time to a huge expense. After you get through a few initial laser hair removal sessions, you will find that you will no longer need to spend so much money on all the hair removal products you used to use. Additionally, the results will be flawless and long lasting every time. If you think laser hair removal at Tampa Bay Plastic Surgery is right for you, then pick up the phone to speak with our professionals in Tampa. Someone is waiting to hear from you and will be able to answer all your questions about laser hair removal. Contact us today to schedule your consultation!