Say Goodbye to Excess Skin with a Tummy Tuck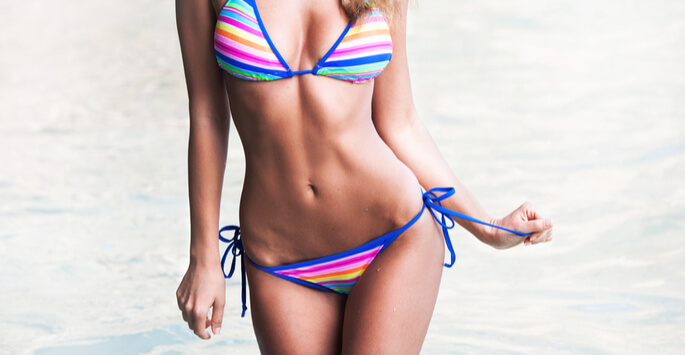 A tummy tuck is a procedure that can give you the toned stomach that you desire. It's beneficial for those who have lost weight and have sagging skin, who have had children and are trying to get the toned abdomen back once again that was there before getting pregnant, or those who are unhappy with their appearance in general. After the surgical process is complete, you'll have a flatter stomach that aids in improving how you feel about the way that you look, how you perform physical activities, and how you wear certain types of clothing.
The first thing that you need to do in order to get started on your tummy tuck journey is to speak with David E. Halpern, MD. Dr. Halpern can explain the benefits of the surgery as well as what will take place during the procedure. You can look at pictures of tummy tucks that Dr. Halpern has performed in the past as well as pictures of stomachs that you might want yours to look like so that Dr. Halpern knows a bit more about the results that you're expecting.
Keep in mind that you're not like other patients. The surgery method could be different than what someone else has undergone. If you have a small area of fat and skin that is below the belly button, then you might benefit from a mini-tummy tuck. After an incision is made, the muscles are tightened, getting rid of the excess fat and skin that you see in this area of your abdomen.
A full tummy tuck is performed when you want to have more muscles in the abdomen tightened and more skin removed. A larger incision is usually made since more muscles are impacted during the procedure. Once the muscles are tightened, excess skin is removed. The skin that remains is then pulled up over the muscles and closed. This is how you can say goodbye to excess skin with a tummy tuck. Once the surgery is over, you'll spend a few hours in recovery before going home. It's important to listen to the instructions given by Dr. Halpern. These include not lifting anything heavy for a specified period of time and not engaging in physical activities for a certain length of time.
A tummy tuck at Tampa Bay Plastic Surgery can help you say goodbye to excess fat and skin. Contact us today to schedule your consultation!