Signs You Might Benefit from BOTOX in Tampa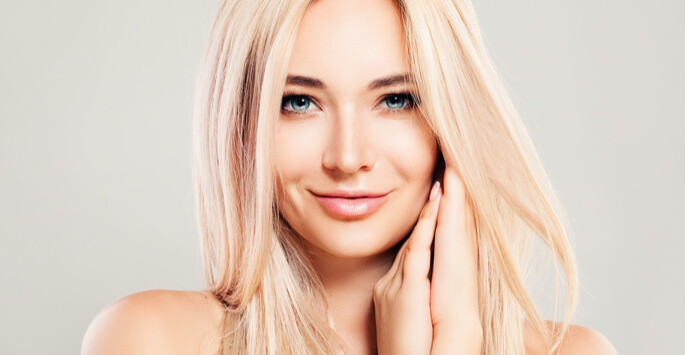 You've probably heard of BOTOX. It's a standard in anti-aging treatments and is trusted by many. You still may wonder if you'd make a good candidate for the procedure or if it's right for you. This cosmetic procedure targets fine lines caused by repetitive movement of the face. It's not a filler, but actually "freezes" the muscles that cause wrinkles. Take a look below at some of the signs you may benefit from BOTOX.
Reasons to Consider BOTOX
This treatment has a number of uses, but it's most often associated with the reduction of a specific type of wrinkles known as dynamic. Dynamic wrinkles are those caused by repeated facial movements over time. Such wrinkles include crow's feet around the eyes, frown lines in the forehead and marionette lines from the sides of the mouth to the nose. You may be a good candidate for BOTOX if you have these types of lines that are moderate to severe in nature. In addition, you should be in good overall health and over the age of 18. Finally, it's important that your expectations of treatment are realistic. This treatment won't eliminate wrinkles entirely, but it will greatly reduce their appearance and soften them.
Who May Not Be a Candidate
There are some people who shouldn't receive BOTOX injections. You may not be a good candidate if you are allergic to the active ingredient in the injectable, or any other ingredients in the medicine. You shouldn't have any skin infections in the treatment areas nor should you current be suffering from a nerve or muscle condition. In fact, any severe illness or infection should be discussed with your doctor prior to receiving BOTOX treatments to be sure there is no contraindication. Those who are pregnant or breastfeeding also shouldn't undergo this treatment.
What to Expect
BOTOX is an outpatient procedure and typically takes only minutes per session. Our professional will determine the recommended number of sessions you'll need based on your particular condition and the areas to be treated. Once your BOTOX treatment is complete, you can return to your everyday activities right away. You may begin to see results after just a couple days, though it could take up to a week for visible results to appear. Expect to return for maintenance treatments three to four months after your first treatments in order to prevent lines from returning.
Now that you know more about BOTOX and what to expect, you may have an idea whether the procedure might be a good fit for you. Feel free to visit Tampa Bay Plastic Surgery to learn more. Contact us today to schedule your consultation!