Take the Next Step with Our Cosmetic Surgeon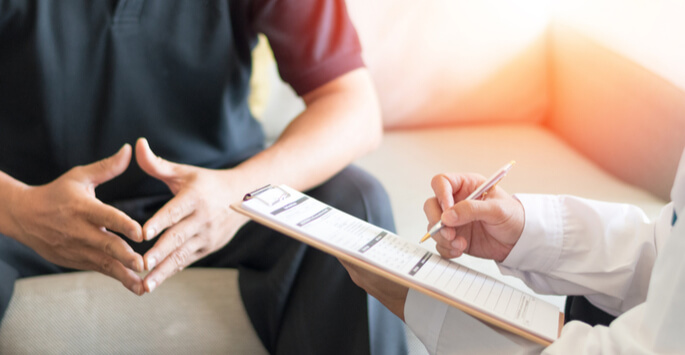 If you're thinking about cosmetic surgery, there are a few things that you want to keep in mind when you meet with David E. Halpern, MD, FACS, our cosmetic surgeon. When you're prepared for the procedure that you want to be done, then you'll usually be able to enjoy the results a bit more than if you're nervous about what to expect. Make a list of the questions that you have as well as the changes that you want to make to your body if you haven't decided what kind of surgery to have before you go to the office.
Try to do some research about the procedures that you're thinking about before meeting with Dr. Halpern, our cosmetic surgeon. You can then talk about the benefits of each one and whether or not it's the right time for one procedure compared to another. Wear clothes that are comfortable, especially if the surgery that you want to have done requires our cosmetic surgeon examining areas of your body that you might not be comfortable showing without wearing clothes or a gown. Keep in mind that you usually won't have to undress completely. Instead, you'll be asked to show Dr. Halpern the area of your body where you want to have surgery performed so that pictures and measurements can be taken.
Once you have a general idea in mind as to the way you want to alter how you look, you can then begin looking at images of past surgeries that Dr. Halpern has performed. This is important because it gives you a chance to get a few ideas about details for your own surgery based on body types that are similar to yours.
When you get to the office, take a look around to ensure that it's clean. You should also try to talk to the people who work behind the front desk as you'll likely visit them at least a few more times. Talk to Dr. Halpern about anesthesia options (if necessary) as well as where the surgery will take place. You also need to find out about financing options if your insurance won't cover the procedure. Make sure you understand everything about the surgery and recovery before the date of your surgical procedure so that you're as prepared as possible.
Get in touch with the team at Tampa Bay Plastic Surgery, Inc. to learn more about the next steps that you can take with our cosmetic surgeon. Contact us today to schedule your consultation!