Breast Augmentation Special: $500 Off if Booked by February 27th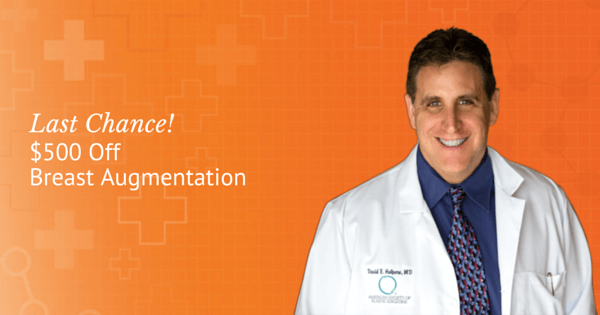 Update: Due to popular demand this offer has been extended until February 27th.
With the passing of the New Year, now is the best time to start thinking about a New You! Part of your self-improvement plans may include increasing your cup size. If you book now, you can have larger breasts by Valentine's Day!
Get $500 Off First-Time Breast Augmentation!
Schedule your consultation now! Fill out the form below or call us at (813) 871-5000
What Is Breast Augmentation?
Breast augmentation surgery is the enhancement of a woman's bust using breast implants or fat transferred from another part of the body. Breast augmentation is often used to improve one's physical proportions, replace lost volume after pregnancy or weight loss, or enhance self-image and confidence.
Breast augmentation will not correct severely drooping breasts related to pregnancy, weight loss, or aging. In these cases, a breast lift would be more appropriate. Dr. David Halpern is able to perform breast lifts in a separate operation or together along with enhancement if it will help a patient achieve her goals.
Quick Facts About Breast Augmentation
Procedure length: Usually less than one hour
Anesthesia: General
Hospital Stay: Not required
Recovery: Usually surgery is done on Thursday and most patients return to work by Monday resuming normal activities; light exercise at 2 weeks; strenuous activity at 6 weeks
Results: Immediate enhancement with minimal bruising
Why Dr. David Halpern?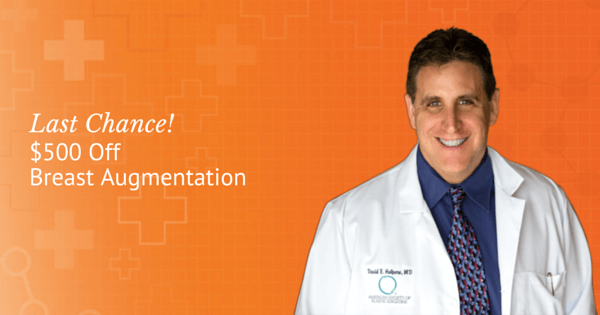 There are many plastic surgeons who perform breast augmentation surgeries, but not many as qualified as Dr. David Halpern.
 – Educated: He received his medical degree from New York University and trained at Columbia-Presbyterian Medical Center in NYC and the University of Southern California in Los Angeles.
– Certified: He is triple-board-certified in plastic surgery, general surgery, and micro-hand surgery. His certifications are from the American Board of Plastic and Reconstructive Surgeons and the American Board of Surgeons.
– Qualified: He currently works as the Chief of the Plastic Surgery Department at Tampa General Hospital and teaches clinical plastic surgery at the University of South Florida — in addition to running his own practice, which he has had since 1999.
– Successful: Dr. David Halpern has received positive feedback regarding his procedures. Past patients praise his "calming" presence and "remarkable" care. Not only do his patients like him as a person, but they say he helped them achieve the look they wanted as well, which is ultimately why you're meeting with a plastic surgeon! Read more testimonials here.
Interested in Breast Augmentation for 2015?
Contact Dr. David Halpern using the form above or call (813) 871-5000 for a consultation to see if you are a good candidate for breast augmentation at Tampa Bay Plastic Surgery.