Tampa Intense Pulsed Light (IPL) Treatments and Benefits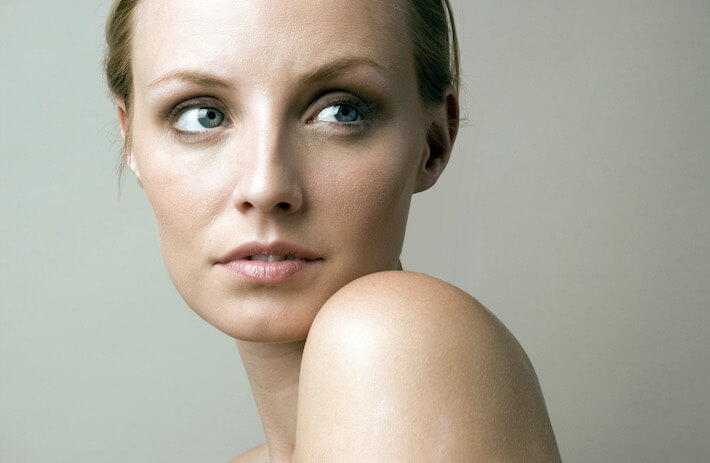 Intense Pulsed Light (IPL) treatment may sound high-tech, but it's actually been FDA-approved since 1995. This non-invasive skin therapy uses intense pulses of broad-spectrum light (at 500 to 1,200 nm wavelengths) produced by Xenon flashlamps, with a cooling cycle to protect the skin closest to the device. 
What cosmetic issues does IPL treat?
IPL's primary use is to selectively treat discoloration such as:
Veins
Rosacea
Age Spots
Brown Spots
Hair Removal
Port Wine Stains
Uneven Pigment
Sun Over-Exposure
IPL treatment benefits include skin smoothing, diminishing of fine lines and wrinkles, reduction of pore size, less redness, and improved skin tone.
Why IPL Photorejuvenation?
Practitioners say the benefits of IPL therapy systems are very versatile and can target specific areas within the dermis, while leaving the epidermis alone. It also stimulates collagen production to rejuvenate the texture of the skin, leaving tighter and younger-looking skin in its wake.
IPL facial benefits include laser resurfacing and chemical peels, which require patients to "hunker down" for extended periods of time as their redness and swelling subside. Microdermabrasion is helpful for some surface-level skin irregularities, but cannot resolve redness, broken capillaries, or port wine stains. Facelifts require even more downtime and are not ideal for every patient.
How long do IPL treatments take?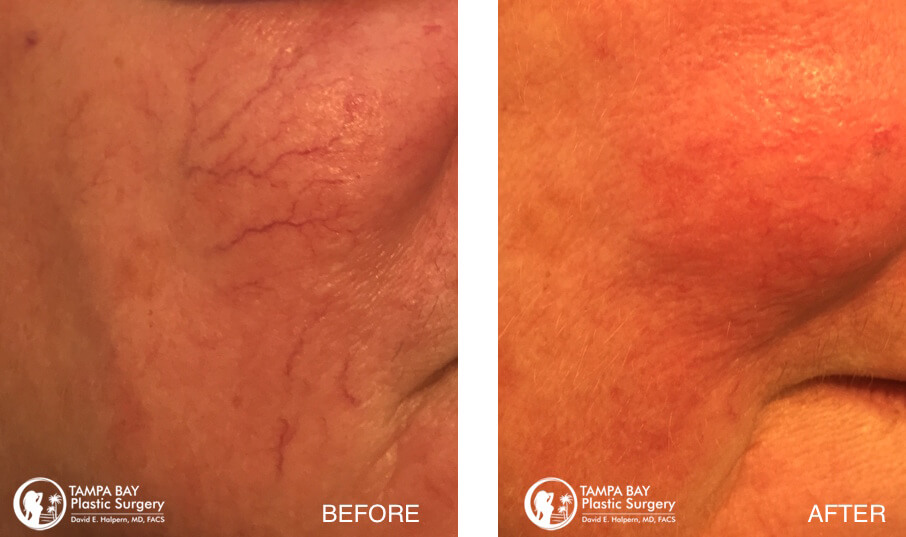 One vascular treatment of the face after 10 minutes
With three to five 10 to 20-minute sessions, surgeons can cover a large area with dramatic results. The effects will last for several years or longer if you take care to avoid too much sun exposure.
What does IPL feel like?
Some people say the treatment feels like "a warm lamp next to the skin," while others say they occasionally feel "a rubber band snap" sensation. Immediate side effects include minor swelling, redness, and increased visibility of small capillaries, but these symptoms generally resolve within a few days.
IPL safety tips
To make your experience go as smooth as possible, it is recommended that you:
Find the most qualified practitioner. People offering IPL range from experienced plastic surgeons and dermatologists to spa workers with just a couple hours of training.
Ask for a patch test. Before going for work on your entire face or a larger area, ask to have a small, discreet area done so you know what it feels like and how your skin reacts to treatment.
Be candid with your practitioner. Do you go tanning or use self-tanner? Are you on any medications? Have you followed all pretreatment instructions?
Schedule an IPL Treatment Consultation at Tampa Bay Plastic Surgery
A consultation with triple-board-certified plastic surgeon Dr. David Halpern in his office is the best way to know if IPL skin rejuvenation is for you. Contact him at (813) 871-5000 or fill out the form below to explore your full range of options for aesthetic improvement.