Myths About Injectables You Should Know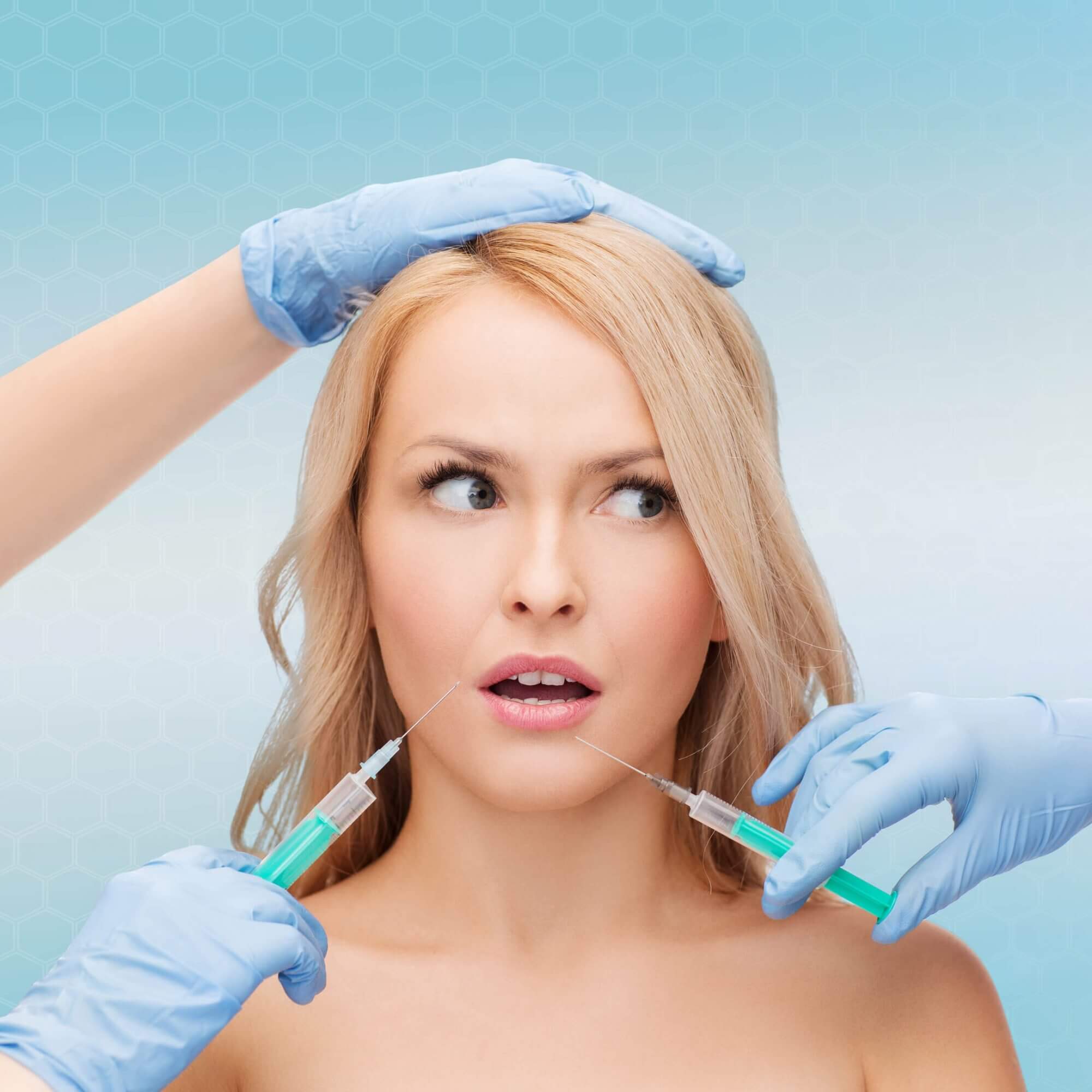 Botox is the leading cosmetic procedure in America, with over 6.6 million injections done in 2014. More than 4 million people have opted for soft tissue dermal fillers and hyaluronic acid injections to soothe the effects of aging. Growing consumer education has fueled the popularity of such treatments, but plastic surgeons like Dr. David Halpern of Tampa Bay Plastic Surgery Inc. find that a number of people have "read something online" or "heard from a friend" these myths about injectables.
[Tweet "Top Myths About Injectables You Need to Know"]
Myth #1: Botox is a dermal filler.
While various injectable products reduce the appearance of wrinkles, they work in different ways:
Botulinum Toxin A, Dysport and Xeomin are muscle relaxants that weaken the overactive muscles responsible for causing deep frown lines and eyebrow furrows to develop. Though they are derived from a toxin, the injectable is carefully purified and dosed out to provide the desired effect.
By contrast, dermal fillers like Radiesse, Perlane, Restylane, and Sculptra are made from gel-like substances that rest below the skin, adding lost volume, filling in wrinkles and often stimulating collagen production to restore smoothness to the skin.   
Myth #2: Injections are just as good as a facelift.
People often take the leap into cosmetic procedures with Botox or a dermal fillers. Minimally invasive injections are a great way to plump thin lips, soften the appearance of creases and wrinkles, reduce scar appearance, and enhance natural contours. There is a limit to what one can achieve with injectables, however. "For some patients, surgery such as a facelift, brow lift, or eye lift may be the best approach," states the American Society of Plastic Surgeons.
Injections can delay the need for a facelift, particularly for patients in their forties and fifties, but cannot:
Also, keep in mind, injection results do not last anywhere near as long as facelift results, so if you're not willing to come in for regular maintenance as you would with hair highlights, then a facelift may be the better option. Booking a consultation with Dr. David Halpern can help you explore the pros and cons.
Myth #3: Cosmetic injections are incredibly painful.
Needles scare a lot of people, but cosmetic injections are nothing like getting a tetanus shot at the doctor's office. Only a small amount of liquid is delivered, so the needle used is rather small. After a small "pinch," the redness fades quickly, with little to no swelling and bruising. Though pain tolerances vary, most people would rate it 2.5 on a 1 to 10 pain scale.
Sometimes doctors use local anesthetic or a topical numbing agent, but some fillers already contain Lidocaine to decrease discomfort. When you receive your injection from a highly trained and experienced professional, you'll find injectables are a nearly pain-free experience.
Myth #4: It's obvious when people have had injections because they look "frozen" and fake or puffy.
Everyone wants a natural enhancement that leaves them looking more youthful and refreshed. Newer recommendations regarding dosage and optimal injection locations have made it easier for trained professionals to deliver natural results for their patients.
The majority of patients achieve natural results by seeking a qualified plastic surgeon to perform the injection and following important instructions. For instance, to avoid bruising and swelling, patients are instructed to avoid medications like Advil, Aleve and Aspirin that thin the blood for a week before and after the injection.
On rare occasions, celebrities seek too many injections, leading to that stereotypical "overdone" look. Unscrupulous surgeons may advocate multiple types of fillers when they aren't necessary just to make more money. While using more than one filler is recommended in some cases, it's not the proper solution for every patient. A good plastic surgeon knows the difference. When done correctly and in proper moderation, injections diminish wrinkles, while still allowing room for expressiveness.
Myth #5: It doesn't matter where you get Botox done.
Some people think "Botox is Botox. You can get it for $100 at a spa, or pay a lot more to get it from a doctor." While there is a set price for Botox set by manufacturer Allergan, you will sometimes see deep discounts offered by people with less training or – worse yet – crooks offering fake, adulterated Botox. Keep in mind, some fillers simply cost more because they last longer. Those rare catastrophic results we hear about in the news are often caused by a lack of medical training and improper technique.   
Myth #6: The results are permanent.
Some fillers can last up to a year, but Botox only lasts three months. Repeated injections are necessary to maintain the results. If patients are 100% satisfied with the results from Restylane, a reversing agent called hyaluronidase can break up the hyaluronic acid and immediately eliminate the effects. Sun exposure without adequate protection can also diminish the length of time the product lasts. While patients are advised not to work out for 24 hours after their injections, it is a myth that exercise decreases the effectiveness of dermal fillers and Botox injections. If you are looking for a more permanent solution, a surgical facelift is another option to consider.
Call (813) 871-5000 to learn more about injectables and plastic surgery procedures offered in Dr. David Halpern's office or schedule a free consultation.