Unwanted Fat? Try Liposuction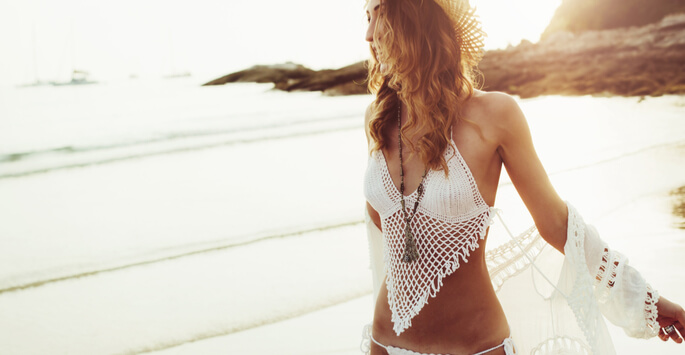 Many people who are battling with unwanted fat are trying liposuction for the first time. There are a number of reasons why this procedure is growing in popularity. It is seen as an effective way of addressing stubborn pockets of fat that do not respond to exercise or diet.
What Can This Procedure Do for You?
In order to get the most out of this procedure, it is important for a person to understand what it can and what it cannot do for them. Part of that is understanding that this procedure is not designed to be a weight loss option. When a person has liposuction, they may lose a few pounds. But what they are going to lose is mostly fat. There's a difference between losing weight and losing fat.
Liposuction is a body contouring procedure. Its purpose is to take an individual who is already relatively close to their healthy BMI and remove stubborn pockets of fat that are not responding to diet and exercise. Before going into the procedure, an individual will have already taken steps to reduce their weight. Their concern is areas around their midsection, their arms, or their thighs that just are not responding to diet and exercise.
How Does Liposuction Work?
When a Tampa resident comes in for liposuction, they are going to first have an initial consultation with our doctor. The doctor is going to explain to them a little bit about the procedure and also review the patient's general health. While there is no age limit for a person having liposuction, it is recommended that the individual be in good health. They healthier they are, the better their end results are going to be.
After the patient receives anesthesia, their cosmetic surgeon will make small pinpointed incisions around the fatty area. The doctor will use a thin tube, known as a cannula, to begin to break up unwanted pockets of fat. Once these pockets of fat have been broken up, the fat is sucked out of the cannula and removed from the body. We use a few different methods for liposuction, including ultrasound-assisted.
One of the nice things about liposuction is that the results are immediate. Once the fat is gone, it is gone permanently. Liposuction is able to produce results that are drastically more noticeable than what you would get from a non-surgical fat removal option.
Would you be interested in learning more about how getting liposuction at Tampa Bay Plastic Surgery can help you get rid of unwanted fat? If so, feel free to contact us today to schedule your consultation! We look forward to discussing your body contouring goals with you.