What Should You Expect From an Arm Lift?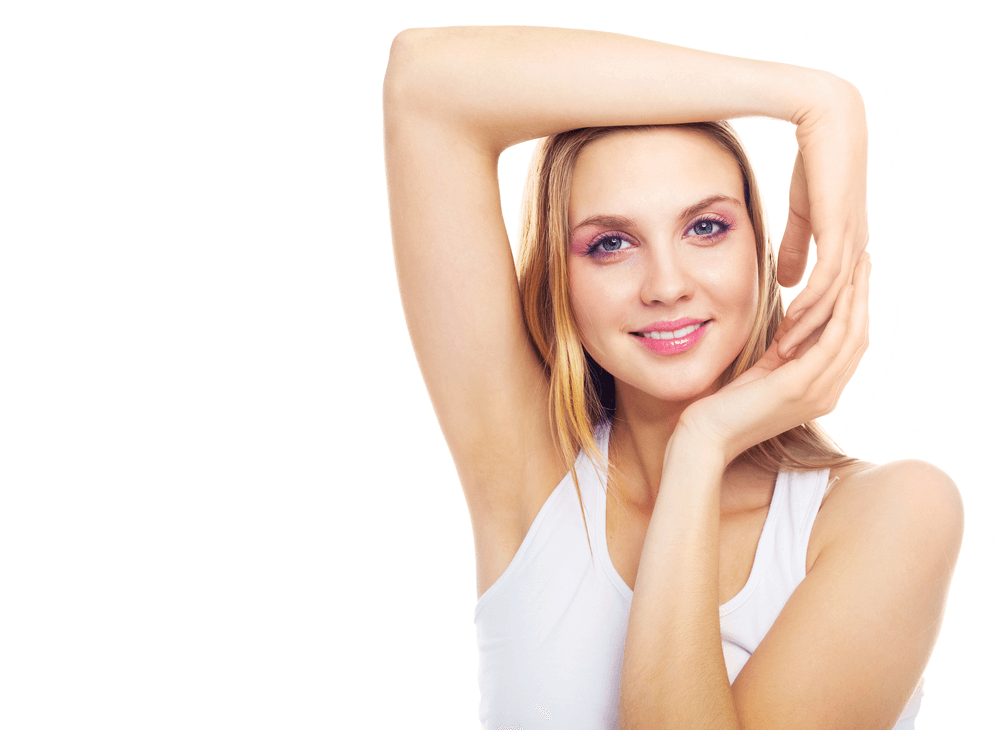 Weight loss and the aging process itself can result in loose, sagging skin on the arms. This can make people feel self-conscious when wearing certain outfits, and can have an impact on one's body image and self esteem. At Tampa Bay Plastic Surgery, Dr. David E. Halpern performs arm lift surgery that can significantly trim and tone this part of the body.
Deciding if a Brachioplasty is Right for You
A brachioplasty, also known as an arm lift, is an excellent solution for the excess skin and tissue that can develop over time on the arms. Unfortunately, no amount of diet or exercise can reduce excess skin, making surgery the only viable option. Lifting the upper arms can be performed as a single procedure, or in combination with liposuction when there is also excess fatty tissue that you wish to reduce.
While any man or woman with underarm sagging can benefit from this procedure, if it particularly recommended for people who have experienced dramatic weight loss. The skin only has so much elasticity and cannot usually bounce back completely when a large amount of weight has been lost. While the skin might shrink back to some degree, particularly in younger people with greater skin elasticity, surgical intervention is usually required.
What Results to Expect
Lifting the upper arms surgically can produce a slimmer, tighter, and more toned arm. When done in combination with liposuction, we can also remove some of the dimpling that often presents on this part of the body. Incisions are placed on the underside of the arm where they will be less visible. The length and placement of the incisions will depend on the type of lift being performed, and how much tissue needs to be removed.
When the patient follows good lifestyle habits after surgery, avoiding excess weight gain or weight loss, the results achieved with this procedure can last for many years. Of course, we cannot stop the aging process, and it is likely that the patient will eventually experience a return of more sagging and skin laxity in the arms at some point in the future.
Why Liposuction Alone Sometimes Isn't Enough
If you have excess arm skin, no amount of diet or exercise will fix this problem. This is also not an issue that can be resolved with liposuction, although many people having an arm lift can also benefit from some fat removal to ensure a smoother, slimmer arm contour.
While patients tend to like liposuction because there is no scarring, it cannot achieve the same result that we get with a lifting procedure. Further fat removal can in fact make the problem even worse my creating more loose skin. This is why liposuction and body lifting procedures are often done together at the same time.
What The Ideal Candidate Looks Like
While many arm lift patients have experienced significant weight loss, we do recommend that they be at a stable weight when they decide to have surgery. Major weight fluctuations can undo a successful procedure and result in a less-than-ideal outcome. Patients who enjoy a healthy lifestyle are also much more likely to have a quick recovery process free of potential setbacks.
At your consultation, your surgeon will review your medical history to ensure this procedure is right for you. Patients need to be in good overall health in order to safely go under general anesthesia. If you are a smoker, you will need to quit at least a couple of months before your procedure. Smoking can make the healing process longer and more difficult than it needs to be. For a healthy patient, the risk of complications from this procedure is extremely low.
The Surgical and Recovery Process
As with any surgery, some preparation is involved in order to ensure an optimal outcome. Your surgeon will ask you to go off any medication that may cause blood thinning, and if you are a smoker, you will need to stop. You must arrange to take at least two weeks off work (longer if you have a more physical job). It is also important to make sure you have someone to take you home after your procedure.
The Day of Surgery
Before your procedure, your surgeon will mark your arms so that you can see exactly where the incisions will go. There are several ways to do this surgery, but typically the incisions are made on the back of the arms or on the inside of the arms. In some cases, an incision is made under the armpit.
After your anesthesia has taken effect, the surgeon tightens and reshapes the tissue in your upper arm, pulling the skin back to ensure a smooth contour. Once the surgeon is satisfied with the result, the incisions are closed with sutures. If you have requested it, liposuction will be performed at the same time as your lift. At the end of the procedure, your arm will be placed in a compression bandage.
When You Get Home
Having someone to take you home after surgery and stay with you for at least the first day is important, because you will be very drowsy as the effects of the anesthesia wear off. While you will feel tired, it is still a good idea to get up and move around as soon as possible after your procedure to stimulate circulation. Always take your time getting up to avoid dizziness, and do not use your arms to push yourself up.
Your surgeon will give you instructions to follow when you get home. Following these very closely will help to make the healing process as seamless as possible. Taking your pain medication as directed, using ice packs on your arms, and getting plenty of rest are key. Of course, lifting anything or reaching above the head for at least the first two weeks after surgery is not a good idea. To be safe, don't resume normal activities until you have the go-ahead from your doctor to do so.
Incision Care
Keeping your incisions clean and changing the dressings frequently will ensure a quicker healing process. Wearing a loose, soft cotton shirt will help you to be more comfortable – you definitely do not want there to be any friction against your incision points. If a drainage tube was inserted, you will need to wait until it is removed before you can have a shower (these are usually left in for about 48 hours post-op).
After a few days, your doctor might recommend an anti-bacterial ointment to apply to your scars. Do not use any products on your incisions unless they have been specifically recommended by your doctor. The incision marks will be pink for several months but will eventually fade in color to the point where they are barely visible. Keeping your scars out of the sun will help to ensure they fade more completely.
How to Rest and Sleep After an Arm Lift
Staying in the right position when at rest can be very beneficial to the healing process. When in bed, remaining on your back with your arms elevated will ensure proper drainage and reduce inflammation. You may have to prop some pillows around yourself to avoid rolling over onto your arms while asleep. Better yet, sleep upright in a recliner for at least the first two weeks post-op. This will ensure you stay in exactly the right position as you sleep.
Long-Term Aftercare Advice
Adhering to a heathy diet and moderate exercise plan are essential to ensuring a smooth healing process and maintaining positive, long-term results. While it is important to move around as much as possible to improve circulation, you may have to wait a few months to resume a more intense physical activity regimen. Over the long-term, a good exercise plan will be very helpful in keeping your arms trim and toned.
A healthy lifestyle will not only help to speed the healing process, but will also ensure that you avoid fluctuations in weight that can undo the effects of your surgery. Consulting with a dietician can help you to get on the right track to healthy living, if you aren't there already.
Reshape Your Arms and Your Life!
If you are not happy with how your arms look and want to explore your options for trimming and smoothing out this part of your body, we are here to help. Contact us today at Tampa Bay Plastic Surgeryfor a consultation with Dr. David E. Halpern. He can help you decide if an arm lift might be right for you.