Where Can You Use Laser Hair Removal?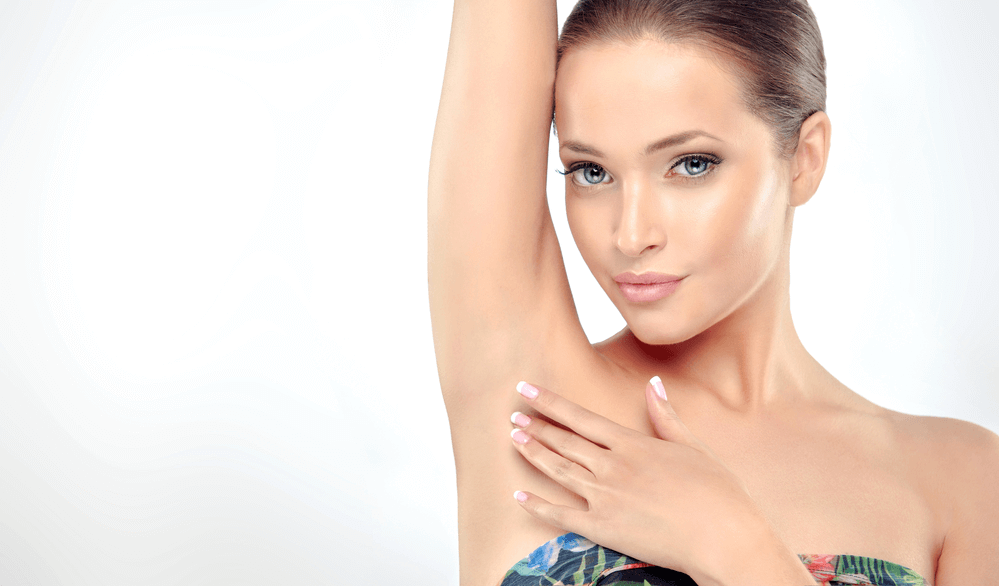 Do you have hair on your body that you wish wasn't there? At Tampa Bay Plastic Surgery, our team can offer you laser hair removal for effective, long-lasting results that you'll love.
Where Can You Use Laser Hair Removal?
If you have unwanted body hair, you might feel self-conscious about your appearance. There are various places on your body where hair might show up. It's natural for humans to have visible hair all over our bodies. But natural certainly doesn't always mean welcome.
You can get laser hair removal to help target this unwanted hair, allowing you to feel comfortable and confident in your body. One of the best parts about Laser Hair Removal is that you can use it essentially anywhere there is hair on your body. A few places you can get this treatment include:• Arms• Legs• Eyebrows• Neck• Chin• Bikini line• Upper lip• Chest• Back
What Is Laser Hair Removal?
This type of hair removal uses a laser to help get rid of any unwanted hair on your body. It uses a color-sensitive laser to target the hairs on your body. Because it's color-sensitive, it's attracted by the dark pigment of your hairs and will ignore the lighter color of your skin.
As the light reaches your hair, that light is converted into heat. The heat travels down your hair and to the root, damaging the follicle. After your treatment, you will notice the hairs you've targeted falling out. Eventually, new hairs will regrow. However, after multiple sessions, you will get the long-lasting results you're looking for.
How Many Sessions Are You Going to Need?
You will most likely not get the results you want from just one session. Most patients require between 6 to 8 to get the full results from their treatment. After this, annual maintenance sessions might be required to help keep your results.
However, some people may need more sessions than others. There are a few factors that might go into how many sessions you need total.
Your Hair Type
Everyone has a different hair type. The hair type that you have will play a big role in how many laser sessions are necessary for you to get the results you want. Because the laser is color-sensitive, it works best on darker hair. However, the thickness of your hair matters too.
If you have very thick hair, then you might need more sessions to get the full removal results you're looking for. On the other hand, someone with finer hair that's still dark enough to be attracted by the laser will probably need fewer sessions.
The Area You're Treating
Another thing that you'll need to take into account is the area you're looking to treat. Everyone has a different hair type, but your hair type can also change depending on where the hair is on your body. For example, the hair on your legs is likely different than the hair around your bikini line.
Areas on your body that hair more hair will probably need more sessions than areas that have less hair. So if you were a woman looking to get rid of hair on her legs, you'd need more sessions than a woman removing hair on her upper lip.
The Results You Want
Another important thing to think about when it comes to how many laser sessions you'll need is what you're looking to get out of treatment. Many people receive this treatment to completely remove the hair on certain parts of their bodies. But not everybody is looking for complete hair removal.
Some people are simply looking to thin out the hair in a certain area to make grooming more manageable. An example of this would be a man with very thick facial hair who still wants to grow a beard but wants to make shaving easier. He would need fewer sessions than someone who wanted to completely remove hair on their arms, for instance.
What Is Treatment Like?
If you are thinking of receiving this treatment, you might be wondering what it's like to get it. When you come to our clinic, you'll feel confident knowing that your treatment is in the hands of professionals that strive to help you get the results you want.
Before Treatment
Before we begin with the treatment, we will hold a consultation with you. During this time, we'll discuss what areas you'd like treated and what your desired results are. We'll also take a look at your hair type and go over a few basic questions to make sure that this is the right treatment option for you.
We'll also give you instructions on how you should prepare for your treatment. Laser hair removal should not be performed on tanned skin, so you will need to avoid the sun and your tanning salon. You should also not use any hair removal methods that involve removing the hair by the root. You may, however, shave before your treatment.
During Treatment
When you arrive at our clinic, we want you to feel comfortable. We will do everything we can to help your experience with us be the best that it can be. We'll prepare your skin by carefully cleaning it and we'll provide you with protective eyewear during the treatment.
Once your skin is ready, we can begin applying the laser. While it is being applied, you may feel heat and a snapping sensation, but it should be painless otherwise. Depending on what area or areas are being treated, your appointment can take from a few minutes to over an hour.
After Treatment
Once your treatment is done, you'll be able to leave our clinic. You may not see a change immediately, but over the next few days, you will notice the hair falling out. We'll make sure that you are provided with specific instructions on how to care for your skin as it heals.
We will ask that you continue to not tan, either in sunlight or at a tanning salon. Your skin will be much more sensitive over the next few days. Make sure you are regularly applying sunscreen with at least 30 SPF.
What Are the Benefits of Laser Hair Removal?
There are plenty of reasons why someone might choose to get this treatment over other hair removal methods. Here are a few benefits you can expect to get from your treatment and results.
Long-Lasting Results
One of the downsides of hair removal methods like shaving and waxing is having to repeatedly perform these methods. You may need to shave every few days. Even waxing will require you to return to the salon every few weeks or months.
However, with this treatment, you'll get near-permanent results. Most people only require maintenance sessions every once in a while to help keep their results.
Non-Invasive Treatment
Non-invasive treatments are often desirable over more invasive types because the process and recovery are much easier. This is certainly true for laser removal. When you get this removal method, you don't need to worry about uncomfortable or painful treatment.
You shouldn't experience any pain during your treatment. And, because it's non-invasive, your healing time will be easy. You can leave the clinic as soon as your appointment is done, and as long as you take care to follow our post-treatment instructions, your skin will heal quickly.
No Irritation
There are lots of hair removal methods out there. Shaving, waxing, and depilatory creams are all possible options if you're looking to get rid of unwanted body hair. However, there's no denying that these hair removal methods can easily irritate your skin. Razor burn can be extremely uncomfortable and painful and if not done right, waxing can also cause some skin concerns.
If you're looking for a laser hair removal method that causes less irritation, you'll want to get laser removal from a qualified clinic, like ours. You'll get the smooth, hairless skin you've been looking for with none of the discomfort of traditional shaving methods.
Contact Us to Learn More
Unwanted body hair can cause a lot of anxiety. You might not feel comfortable wearing the clothes you'd like to or doing activities you wish you could because you feel too self-conscious about your body hair. Our clinic is ready to help. Give us a shout today at Tampa Bay Plastic Surgery.