Stay Current With Hot Topics & Trends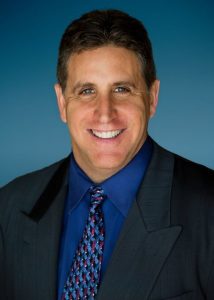 This week Dr. David Halpern is in Chicago, Illinois. The American Society of Plastic Surgeons are holding their 88th annual meeting from October 9-13th. According to the organization, this meeting "brings together the best and brightest surgeons" from around the world, and represents "the premier educational and networking event of the year." Attending these informative events helps board-certified surgeons maintain their credentials and grow in their practices.
Topics Discussed at "Plastic Surgery: The Meeting 2014"
Dr. Halpern will sit in on the Hot Topics meeting for a half day on Friday. This course assesses the latest cutting-edge technology and techniques in the profession. Speakers will help surgeons separate fact from hype and better understand the pros and cons of different procedures. This year's hot topics include:
Regenerative medicine
Injectables
Energy-based devices
Scar therapies
Research from around the world
Dr. David Halpern offers cutting-edge technology at Tampa Bay Plastic Surgery, including the LiLa Strawberry laser, which is one of the easiest and least invasive methods of body contouring on the market.
Times They Are A Changing
In this field, new techniques and procedures are coming out all the time. The recent surge in popularity for cosmetic procedures is largely credited with scientific advancements, as well as changing public perceptions. If you could choose a procedure that reduces risk, scarring, downtime, and costs, why wouldn't you?
Dr. David Halpern is committed to bringing you the very latest scientifically proven advances in cosmetic surgery. As a triple-board-certified plastic surgeon, he is among the most highly educated professionals in the field. In other words: he doesn't simply graduate from med school and go into practice on his own. He regularly attends industry events and takes new courses to expand his knowledge base and keep a fresh perspective.
Why Choose A Plastic Surgeon Board-Certified By The ASPS?
Members of the ASPS like Dr. David Halpern are:
Graduates of an accredited medical school
Experienced with at least five years of general surgery and plastic surgery residency training
Educated, having passed oral and written exams given by the American Board of Plastic Surgery
Performing plastic surgery in accredited, licensed, or Medicare-certified surgical facilities
Committed to learning, maintaining 150 hours of continuing medical education every 3 years
Ethical, pledging to adhere to the ASPS Code of Ethics.
While it may seem hard to believe, any physician can put on a white lab coat and call himself a "cosmetic surgeon," even if he is certified by a different medical board and practices another type of medicine like orthopedics or dentistry! Only a professional board-certified by the American Society of Plastic Surgeons has the expertise and training to give you the safest possible experience for cosmetic procedures!
Contact Dr. David Halpernto schedule a consultation to discuss whether plastic surgery may be the best way for you to meet your goals for improving your physical appearance.