Beyond Cosmetic: 5 Types of Reconstructive Surgery Available At Tampa Bay Plastic Surgery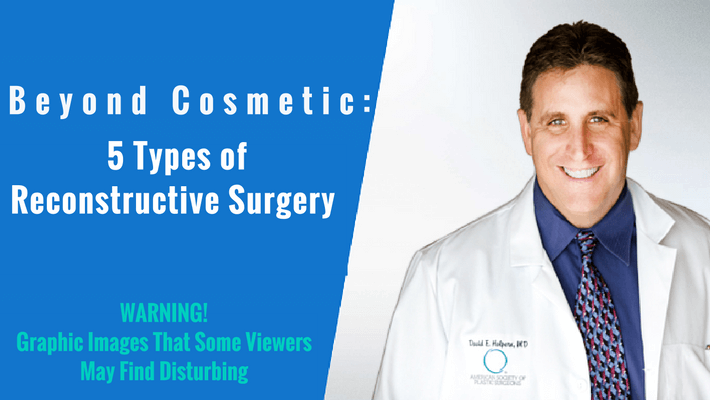 Plastic surgery isn't all breast augmentations and rhinoplasties. Dr. David Halpern, routinely sees clients in need of life-changing reconstructive surgeries to help them get back to "normal" again.
The nature of life is such that one day you could be walking down the street at the top of your game, and the next you could be attacked by a dog that broke loose from a yard — and suddenly you're living in the shadows, too embarrassed to be seen in public.
Plastic surgery isn't always about fundamentally changing a person's characteristics as the media would lead you to believe. Sometimes it's about re-creating what has been lost and helping a person restore their sense of self-confidence and dignity after a traumatic experience.
There is something symbolic about helping victims of crime or accidents restore their bodies, while also healing the anxieties, frustrations and emotional scars.
Truly remarkable reconstructive work is a combination of skill, experience and artistry – and, as a triple-board-certified plastic surgeon, Dr. David Halpern possesses all three. He received board certification from the American Board of Plastic and Reconstructive Surgeons, as well as the American Board of Surgeons in: Plastic and Reconstructive Surgery, General Surgery and Micro-Hand Surgery.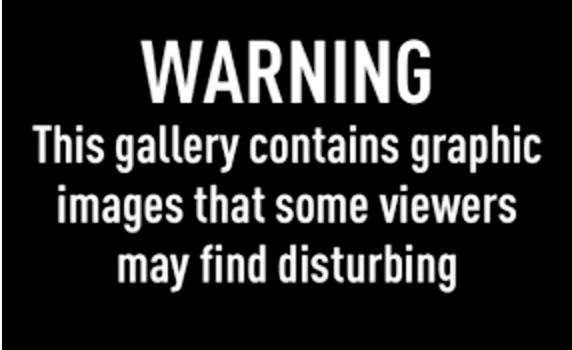 5 Types of Reconstructive Surgery Available At Tampa Bay Plastic Surgery
Here is more information on a few of his specialties:
Hand Surgery
Hand surgeries are one of the most common types of reconstructive surgery, with about 100,000 procedures done a year. A reconstructive surgeon often has to repair broken bones and torn tendons or ligaments, release trapped nerves, address joint degeneration, and reattach missing fingers. Since participating in a one-year fellowship at the world-renowned Columbia-Presbyterian Hospital, Dr. David Halpern has been part of the on-call "complex hand trauma team" at Tampa General Hospital for over 15 years.
Laceration Repair
More than 100,000 laceration repairs are done in America following blunt trauma or cuts from sharp objects. These surgeries are most commonly performed on the face, scalp and hands. Deep cuts that can't be healed with bandages are treated surgically with sutures. Sometimes the cuts go beyond superficial skin with the need for deep repair of tendons, nerves, muscle and bone. Dr. Halpern regularly attends advanced training sessions in the latest tissue regeneration and skin grafting techniques.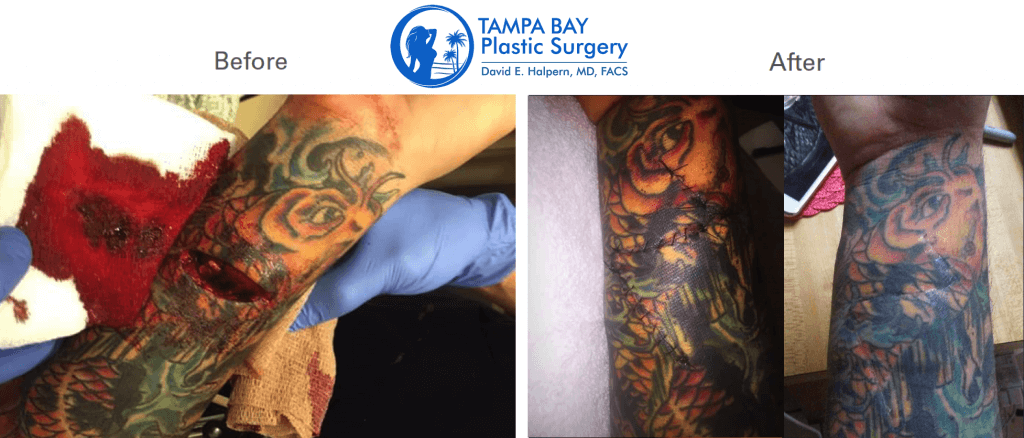 Laceration Repair
Reattachment Reconstructive Surgery
The reattachment of severed fingers, toes, hands, feet, arms and legs requires repair of bones, soft tissues, nerves, arteries, veins and blood vessels. Injuries from military combat, workplace accidents involving heavy machinery, or motor vehicle crashes are common cause for lost limbs. Cancer and birth defects are other reasons to require reattachment surgery. Timing is crucial in these cases. Ideally, Dr. David Halpern likes to see patients within six hours of the traumatic incident. While the replanted part will never be 100%, the goal of reattachment surgery is to restore as much use as possible, with 60-80% functionality considered a favorable result.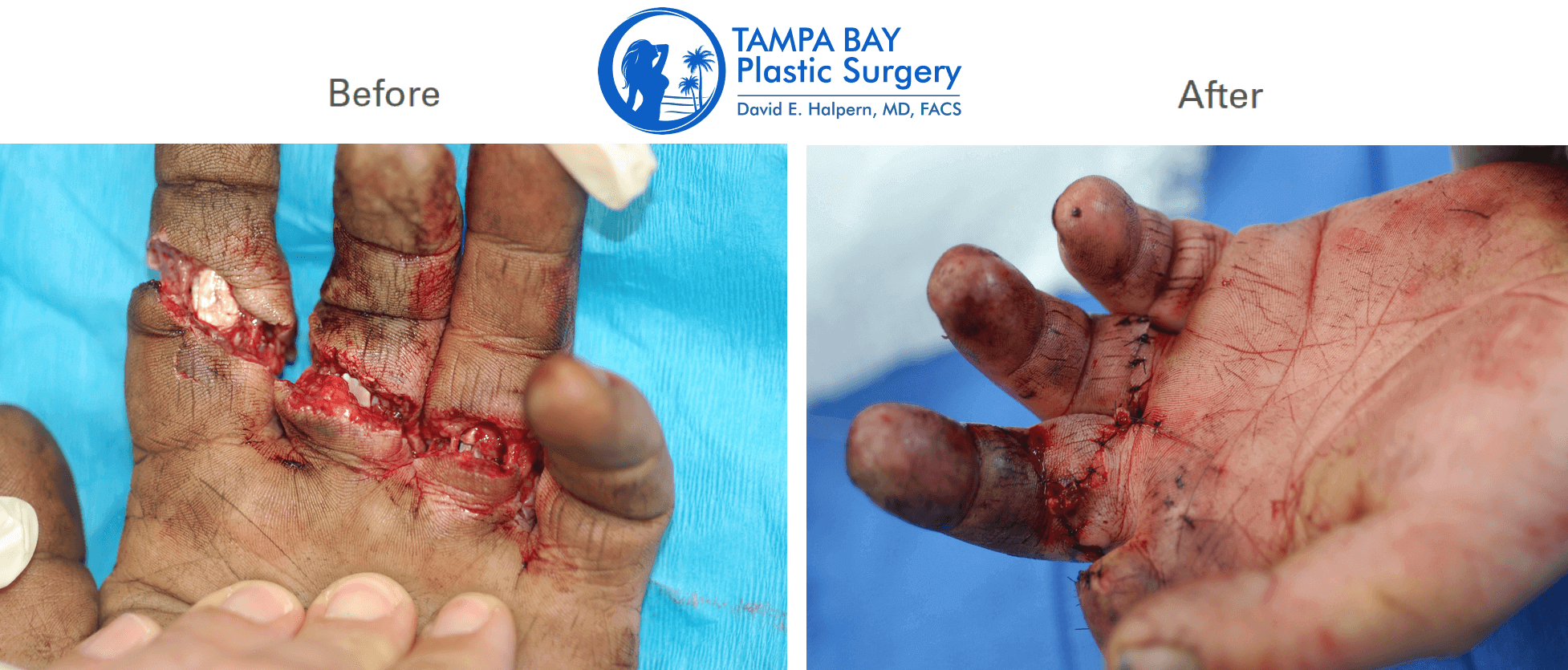 Finger Replant After Saw Injury
Facial Reconstructive Surgery
About 90,000 facial reconstructive surgeries are done to the head and neck each year. Facial surgery may be necessary due to trauma, disease, violence, athletic injuries, motor vehicle accidents, old scars that healed improperly, or congenital deformities like cleft lip and palate. The brain, eye, spinal cord and jaw may be affected as well. Since so much is at stake with scarring, nerve damage, tear or salivary duct injury possible, it is important you see a true expert in human anatomy. Dr. David Halpern traveled to Haiti after the 2010 earthquake and performed 100 pro bono surgeries in one week to treat acute trauma, burns, gunshot wounds, tumors, and cleft lip/palate deformities.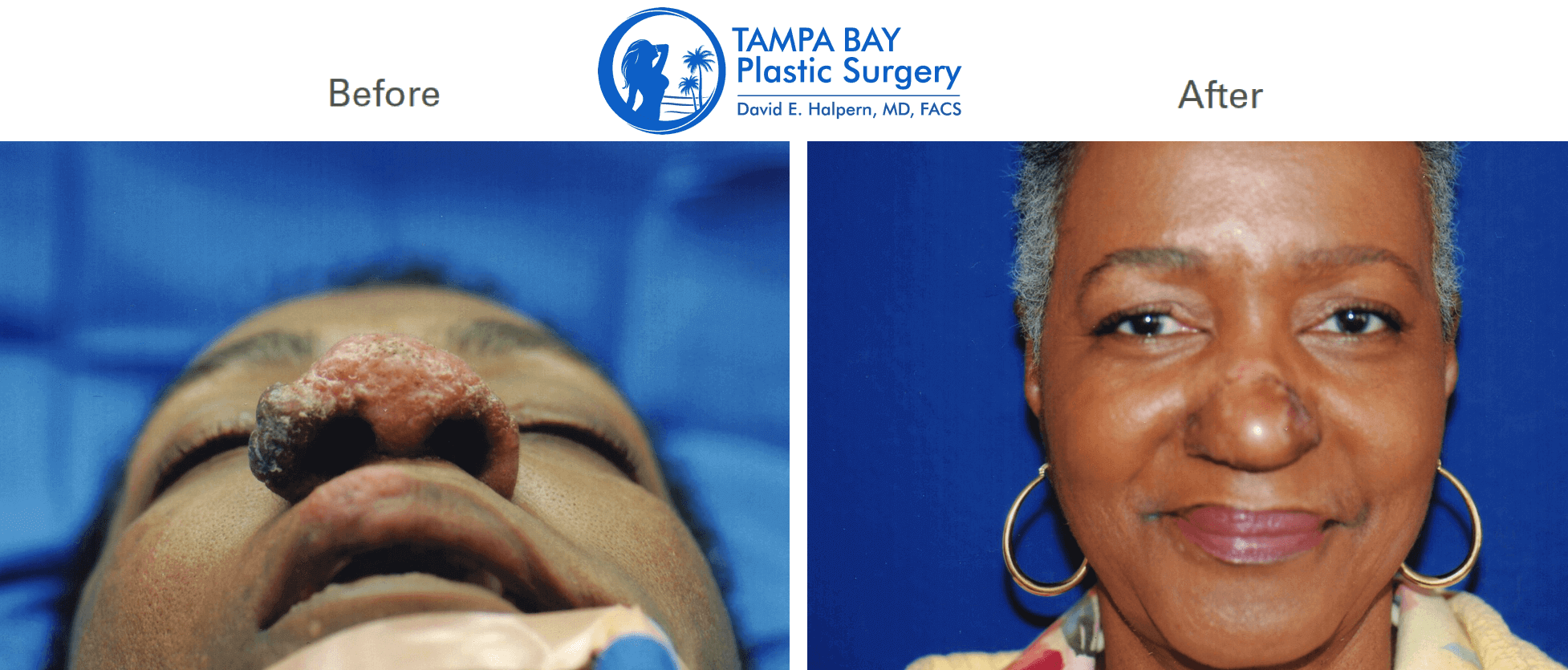 Nose Reconstruction
Dog Bite Surgery
Dog bites land 800,000 Americans in the emergency room each year. The rate of infection is 15 times greater due to the amount of bacteria in a dog's mouth that penetrates directly to deep tissues. Surgical repair requires removal of contaminated, injured tissue, thorough irrigation with saline and antibiotic solution, suturing, skin grafting, and advanced scar minimizing techniques.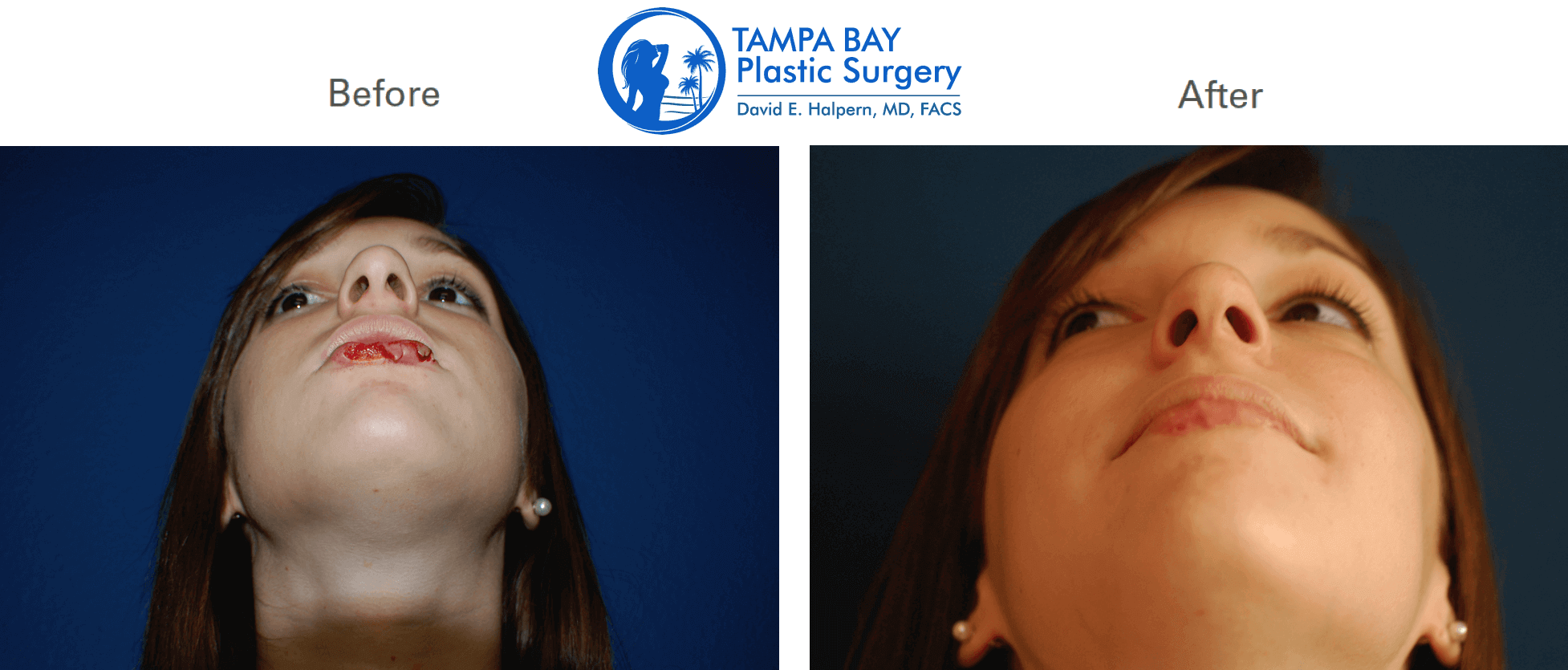 Dog Bite Surgery
A Reconstructive Surgeon In Tampa You Can Trust
Don't leave your recovery to chance with any old surgeon. Come see the very best. Dr. David Halpern has been serving patients in the Hyde Park area of South Tampa, Florida with compassion since 1999. He is a current member in good standing of the following professional associations:
Fellow, American College of Surgeons
Florida Hand Society
Florida Society of Plastic Surgeons
Hillsborough County Medical Association
American Society of Plastic Surgery
American Society for Peripheral Nerve
Florida Medical Association
Tampa Bay Society of Plastic Surgery
Schedule a Consultation for Reconstructive Surgery
Call (813) 871-5000 or fill out this form to book your consultation.