Breast Augmentation Special
Tampa Bay Plastic Surgery Extends Valentine's Day Breast Augmentation Special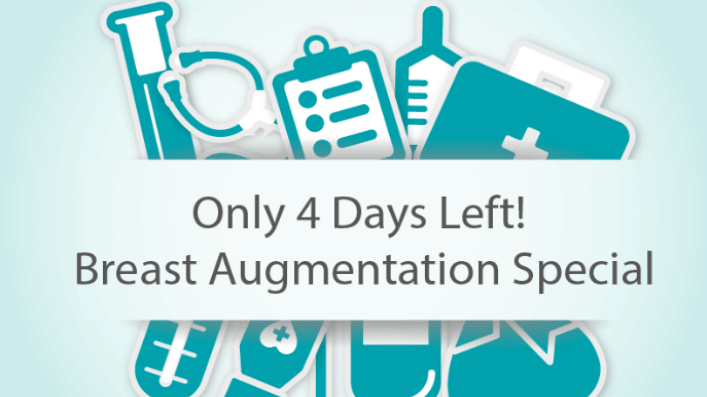 Schedule your consultation now! Fill out the form below or call us at (813) 871-5000
This press release first appeared on: https://marketersmedia.com/tampa-bay-plastic-surgery-extends-valentines-day-breast-augmentation-special/75092
First-time patients who book through February 27th eligible for $500 discount on procedures performed by Dr. David Halpern, one of area's leading specialists, Tampa Bay Plastic Surgery reports
Tampa, FL, United States of America – February 18, 2015 /MarketersMedia/ — Tampa Bay Plastic Surgery, Inc., announced that the practice's Valentine's Day breast augmentation offer has been extended. From now through February 27, first-time patients who schedule an appointment for a breast augmentation by Dr. David Halpern will receive discounts of $500 off the procedure's regular pricing. Response to the special offer has been impressive so far, and Tampa Bay Plastic Surgery representatives encourage those interested to get in touch as soon as possible.
"We're happy to announce that we'll be extending our highly popular Valentine's Day breast augmentation special through February 27," Tampa Bay Plastic Surgery founder and surgeon Dr. David Halpern said, "Having a breast augmentation performed at Tampa Bay Plastic Surgery is convenient, comfortable, and easy to work into even the busiest of lives, so this special offer is not to be missed."
With over 330,000 patients choosing breast augmentation in recent years, and the totals growing consistently, the procedure has become one of the most common of all in the realm of cosmetic surgery. Highly experienced and trained, Dr. David Halpern is one of the Tampa area's most successful and highly regarded plastic surgeons.
Board certified by the American Society of Plastic Surgeons, the world's premier plastic surgery credentialing group, in Plastic and Reconstructive Surgery, Halpern is the Chief of the Department of Plastic Surgery at Tampa General Hospital, and also teaches the specialty at the University of South Florida. In addition, Dr. Halpern is board certified in both General Surgery and Micro-Hand surgery, making him one of the best-qualified surgeons in the state.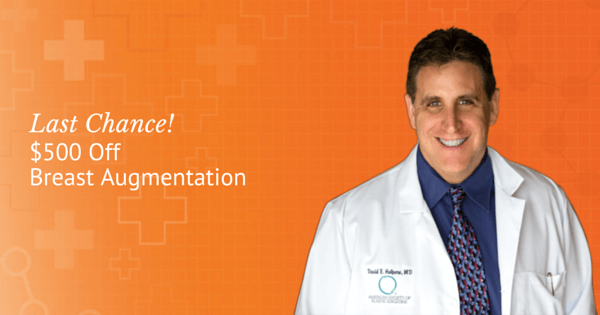 With extensive experience at breast augmentation and a wide variety of other cosmetic procedures, Halpern is the first choice of many knowledgeable, personally involved patients in the area. Thanks to Halpern's skill, training, and experience, breast augmentation procedures at Tampa Bay Plastic Surgery are especially safe and require little in the way of recovery time. Most such procedures are completed within an hour or a less, and are often scheduled on Thursdays, a provision that allows many patients to return to work the following Monday. Although some soreness and recovery is to be expected, most patients are able to resume light exercise within a couple of weeks.
Tampa Bay Plastic Surgery was the first practice in the Tampa area to offer a Valentine's Day Breast Augmentation Special, and this year's has already been a great success, with many people in the area taking advantage of the offer to surprise their partners for the holiday. The $500 discount compared to regular prices will be available to all first-time patients who book their appointments by February 27th, and represents a rare opportunity to secure such a low price on a cosmetic procedure from such an experienced, successful, and highly regarded specialist. Tampa Bay Plastic Surgery representatives encourage all who are interested to contact Dr. David Halpern soon to see if breast augmentation will be a good option for them. The those interested in what the practice has to offer can also keep up to date with the latest news and specials at the Tampa Bay Plastic Surgery Facebook page at https://www.facebook.com/tampabayplasticsurgeryinc.
About Tampa Bay Plastic Surgery, Inc.:
The private practice of Dr. David Halpern, a highly experienced, triple board-certified surgeon specializing in cosmetic and reconstructive procedures, Tampa Bay Plastic Surgery supplies patients with expert, individualized solutions, with a complete commitment to patient comfort, safety, and satisfaction.
Contact Info: Name: Dr. David Halpern Organization: Tampa Bay Plastic Surgery. Phone: (813) 871-5000
Source: https://marketersmedia.com/tampa-bay-plastic-surgery-extends-valentines-day-breast-augmentation-special/75092