Tampa Plastic Surgery Trends 2016
Across the country Americans are deciding how to spend their tax refund. Many of them will opt for plastic surgery. According to the annual plastic surgery procedural statistics, there were 15.9 million surgical and minimally-invasive cosmetic procedures performed in the United States in 2015, a 2 percent increase over 2014. Eager to provide the predictions for 2016's plastic surgery trends, industry professionals are surveying the innovations and techniques that rose to popularity in 2015.
At Tampa Bay Plastic Surgery, this has been an exciting year. We introduced Nordlys, an advanced laser system by Ellipse which offers Selective Waveband Technology and given hundreds of men and women the body of their dreams. Dr. David Halpern, a board-certified plastic surgeon, is looking forward to the coming year ahead, and expects the following procedures to expand in popularity in 2016.
Plastic Surgery Trends for 2016 Include Smaller Breasts, Fuller Lips and Bigger Butts
Big Breasts are a Thing of the Past
Okay, we're not saying they are going away entirely. Breast lifts are up 89 percent since 2000. However, their popularity is significantly waning. Mirroring the change in celebrity ideals and fashion trends, more female patients are instead opting for smaller, more natural looking breast implants.
Fuller Lips (Thanks to Kylie Jenner)
Kylie Jenner, of course, isn't the only celeb women have in mind when they think pouty lips. Angelina Jolie has long been the queen of the lip department. However, Jenner's recent media attention has spurred a lip filler revival unlike anything we've ever seen. 2.4 million Soft Tissue Fillers were completed in 2015, up 6 percent from 2014. Lips are expected to be big in 2016 in every sense of the word. Dr. David Halpern received a higher number of lip-related requests from women in 2015 compared to 2014 and expects the rise to continue. Lip enhancement procedures offered at Tampa Bay Plastic Surgery, Inc. include injecting the lips with a synthetic filler or fat transfer from elsewhere in the body. Dr. David Halpern's office also offers the permanent facial implant, PermaLip™ by Surgisil. This unique silicone implant is soft, natural, and a great alternative to fillers or fat transfers that can lose their fullness.
Image Courtesy of: Surgisil
All About the Neck
Dr. David Halpern expects to have more patients requesting work done on the chin or a neck lift in 2016. Increased awareness of the neck and chin can be credited to the popularity of selfies and social media. And while women do dominate the population of those undergoing surgery, 2016 will show an increase in the number of male patients. That's partially thanks to cosmetic procedures becoming less "taboo" for men as well as an increase in non-invasive surgeries.
But What About the Butt?
The interest in the female shape has been a historical obsession. What has changed over the centuries is the shape women desire. Butt lifts are up a whopping 252 percent since 2000. These days it's all about the butt. Butt enhancement surgeries were popular in 2015 and plastic surgeons expect to receive even more butt-related procedure requests in the coming year. Although the trend is here to stay, like breast augmentation, the butt implant trend is expected to evolve to include a more natural look.
Non-Invasive Procedures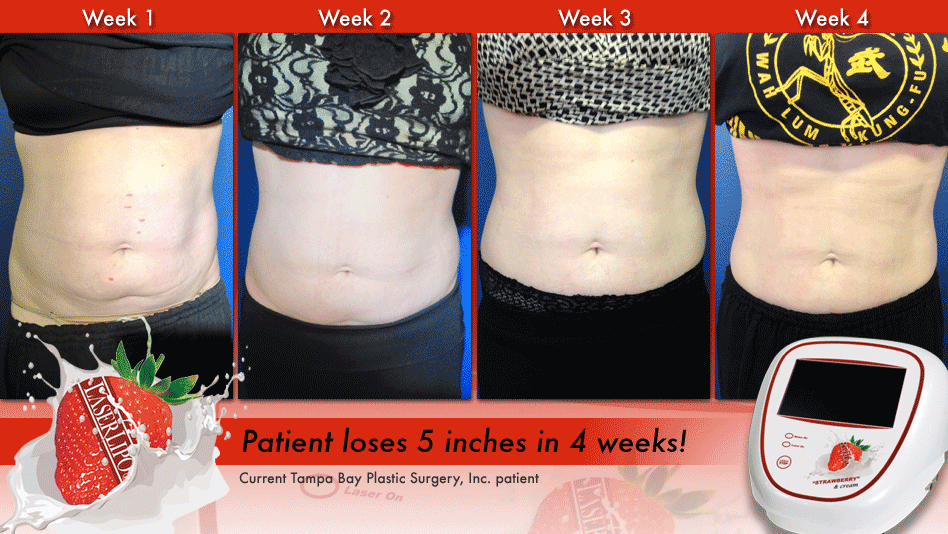 Over 80% of the almost 16 million cosmetic procedures performed in 2015 were of the non-surgical type. Non-invasive procedures will continue to grow in popularity as they offer a method to remove fat without the need to undergo surgery. They also present ever improving results due to better pharmaceuticals and technologies. You'll continue to hear a lot about systems like CoolSculpt, Zeltiq, and Vanquish, but Dr. David Halpern still prefers the LiLa Strawberry Laser due to its simplicity and cost advantages.  These laser systems use directed radio frequencies to reduce the size of unwanted fat cells.
Dr. David Halpern and the Tampa Bay Plastic Surgery team can help you decide if Strawberry Laser treatments are right for you. Schedule your free consultation today.
Why Choose Dr. David Halpern?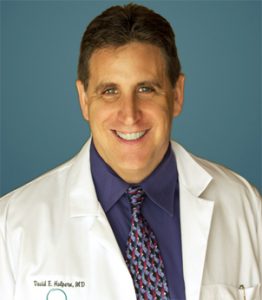 Dr. David Halpern
has trained extensively in the latest 
plastic surgery procedures
, including
body contouring
, breast enhancement surgeries, and anti-aging facelifts. He also offers
Botox
,
Dysport
,
chemical peels
,
microdermabrasion
, 
and much more
. Dr. David Halpern is triple board-certified in general surgery, plastic surgery, and micro hand surgery. He has been serving Tampa Bay patients since 1999 at Tampa Bay Plastic Surgery and is a member in good standing of multiple professional associations in Florida. He has appeared on "The Rachael Ray Show" and "The Doctors" to discuss the LiLa
Strawberry Laser
.
Call (813) 871-5000 to schedule a consultation with an experienced plastic surgeon!