What to Expect With a Rhinoplasty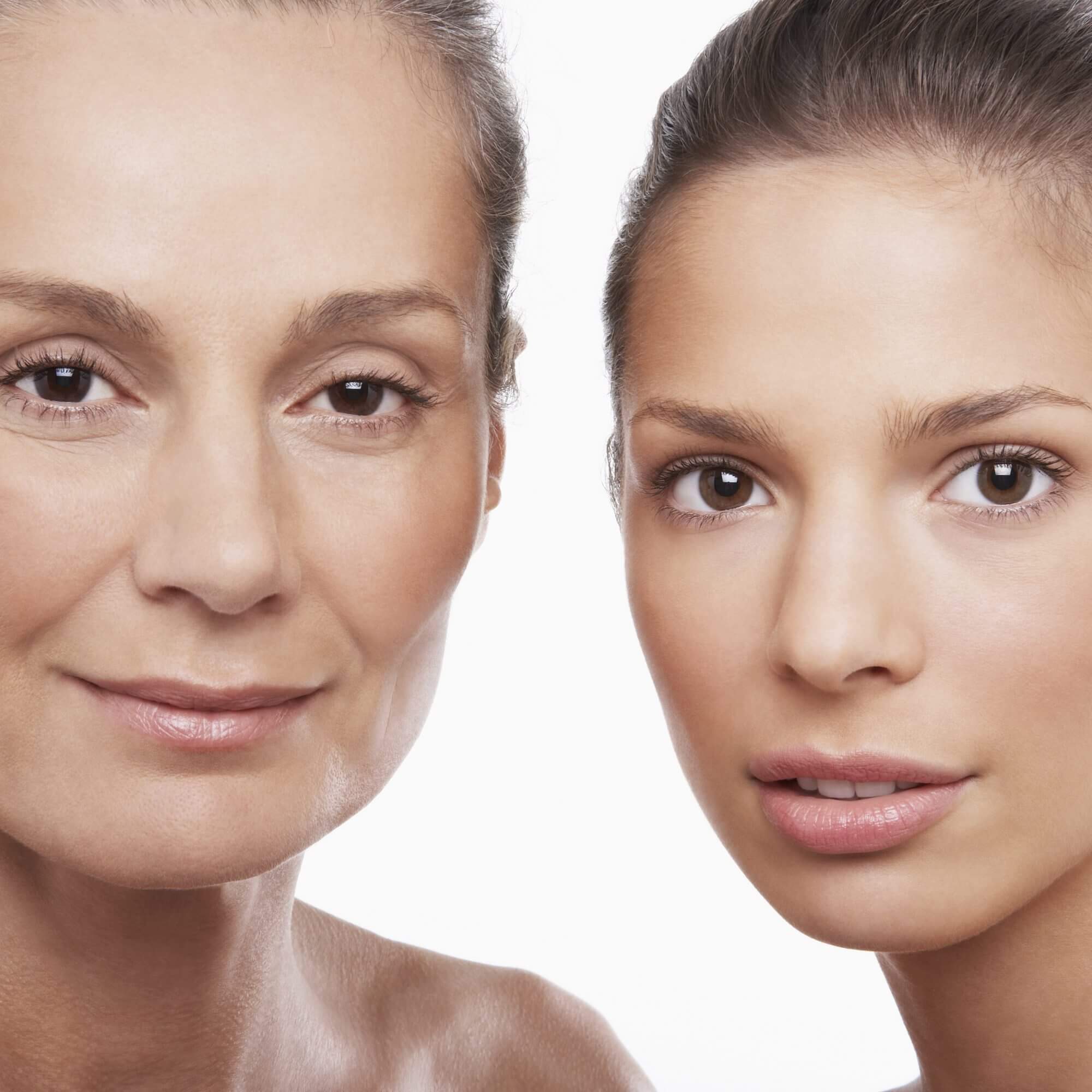 Dr. David Halpern shares what you can expect with a rhinoplasty procedure
Some of us are born with noses that we find less than aesthetically pleasing. Whether yours is too small, too large, too narrow, or too wide; whether it's upturned or drooping; whether you've suffered an accident that left it a little crooked or you've had unsatisfactory rhinoplasty in the past, Dr. David Halpern of Tampa Bay Plastic Surgery is prepared to work with you to create a customized plan to address your concerns and craft the perfect profile.
Here's what to expect during the rhinoplasty process:
Step 1: Rhinoplasty Consultation
The first step to getting a rhinoplasty is scheduling a consultation to discuss options and determine the best plan tailored towards your needs. Dr. David Halpern is committed to helping every patient find the right solutions for their particular cosmetic woes, and if you're dealing with physical complications and/or confidence issues related to your nose, you may be a good candidate for reconstructive surgery.
The consultation will include a discussion of medical history, including family medical history, chronic medical conditions, previous surgical procedures, and lifestyle choices (like smoking) that could affect health and safety.
Dr. David Halpern will provide information about benefits and potential risks involved. In addition, it's best if you provide images that appeal to you. These visual aids can help to ensure that you clearly identify the features you prefer so that you get the end result you want.
Step 2: Rhinoplasty Surgery
The rhinoplasty procedure could take about 2-3 hours, depending on the extent of the work being done. Rhinoplasty can be done either under iv sedation or general anesthesia to ensure a positive and pain-free experience for the patient.
As a result, you'll need to make sure that you have someone on hand to drive you to and from the procedure. In most cases, rhinoplasty is an outpatient procedure.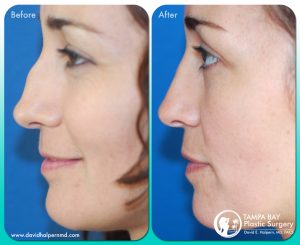 See more before and after photos in our gallery.
Step 3: Rhinoplasty Recovery
Rhinoplasty recovery varies depending on what is done. For example, if Dr. David Halpern has to do some bone work (such as fractures for narrowing) bruising could be present. But if no bone work is completed, oftentimes there is hardly any bruising at all. Open vs closed rhinoplasty procedures may also affect your recovery time. 
It's important to note that recovery will vary by each individual and what exactly is completed by the plastic surgeon. If you have a more extensive procedure done, you may experience pain and swelling and receive a prescription for pain medication. Icing and elevation can also help to reduce discomfort and swelling. Your nose will be bandaged after surgery, and dressings should be changed frequently.
Depending on your procedure, you may be able to go back to work within a week after your rhinoplasty and should be able to return to a light workout routine, and normal workouts within 3-6 weeks. Again, recovery varies by patient, and Dr. David Halpern will provide the right recovery plan for you. As always, it's important to follow aftercare instructions and allow time to heal following any surgery, to ensure optimal outcomes.
Schedule a rhinoplasty consultation with Dr. David Halpern today
If you're unhappy with your appearance and you're ready to improve the form and function of your nose, don't hesitate to contact the experts at Tampa Bay Plastic Surgery now at (813) 871-5000 to schedule a consultation.