Treat Unsightly Veins and More with Nordlys by Ellipse Laser Treatments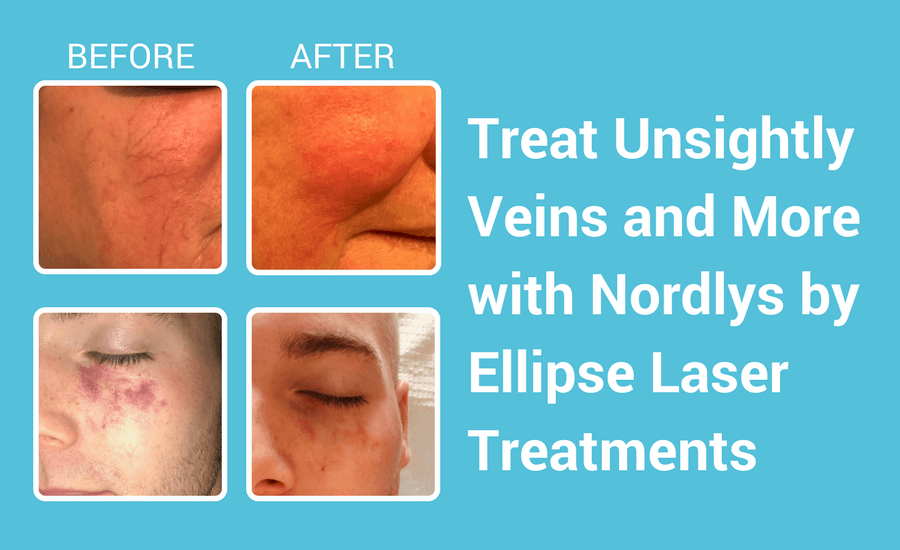 Normally, the network of arteries and veins that carries blood throughout our bodies remains hidden under the skin. Unfortunately, any number of conditions or circumstances could cause veins to darken, bulge, and become visible, marring otherwise unblemished skin and causing you to become self-conscious.
You're not the first person to wonder how to get rid of small spider veins on legs, or even how best to treat varicose veins and port wine stains. The good news is that there are new technologies and techniques emerging all the time, delivering better results with less potential for pain and downtime.
If you suffer from unsightly spider veins, varicose veins, port wine stains, or other vascular malformations, you'll be glad to hear that board-certified specialist Dr. David Halpern now offers the most advanced laser treatments with the Nordlys by Ellipse laser platform.
All you have to do is contact Tampa Bay Plastic Surgery at (813) 871-5000 to schedule a consultation.
How do the Nordlys by Ellipse laser treatments work? How can it help to treat your vein issues? Here are a few things you should know.
Variable Function
The Nordlys is an intense pulsed light (IPL) platform that combines six systems in one, providing doctors with access to myriad treatment possibilities that would normally require a lot more equipment. The system combines both fractional and infrared laser technologies, making for a much more efficient tool that can be used in a variety of unique and creative ways to provide treatment options based on patient needs.
Whereas treatments in the past may have required the use of several different tools, possibly over the course of numerous visits, the Nordlys machine has the potential to deliver much faster and more successful treatment. With a highly trained and experienced professional like Dr. David Halpern at the helm, the Nordlys platform can be used to treat not only spider and varicose veins, but also a variety of skin conditions like rosacea, age spots, sun damage, and even port wine stains, just for example.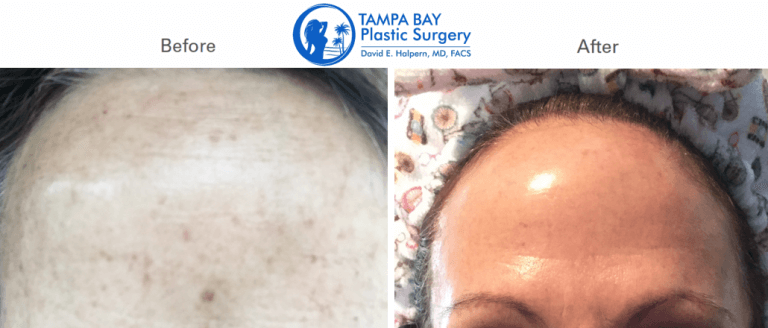 This is why our patients love Nordlys by Ellipse laser treatments. This before and after is just one day after laser treatment for sun damage!
Targeting
There are several benefits associated with using the Nordlys platform, especially when it comes to treating face or leg veins. First and foremost, Nordlys offers Select Waveband Technology, which delivers only beneficial wavelengths while eliminating those that could be harmful to surrounding skin tissue. With selective photothermolysis, specific areas can be targeted without any damage to surrounding tissue.
Further, experienced practitioners like Dr. David Halpern can utilize advanced settings to create customized treatments that meet the specific needs of each patient. Nordlys by Ellipse laser treatments offers sub-millisecond pulses, with pulse durations as low as 0.5 milliseconds.
What does this mean if you're undergoing a procedure to remove varicose veins, spider veins, or other vascular issues? It means greater capacity for treatment that was once possible only with a pulse dye laser, or that may not have been possible at all.
The Nordlys machine can be used to treat areas large and small, providing the versatility needed to undertake multiple treatments in a single session. This means faster turnaround time for patients, not to mention speedy results. Whether your issues center on large or small blood vessels (or both), the Nordlys platform can deliver the targeted treatments needed to eliminate unwanted vascular issues and restore your confidence.
If you're concerned about how to get rid of spider veins on face or legs, you'll find that the Nordlys platform is ideally suited to providing the targeted treatments you seek. You needn't suffer the embarrassment of unsightly veins any longer.
All you have to do is contact Tampa Bay Plastic Surgery now to schedule a consultation with Dr. David Halpern.
Greater Comfort and Convenience
If you've heard about or tried other treatments for venous disorders, you may be understandably concerned about the potential for pain and the amount of healing time you'll have to endure. Nordlys by Ellipse laser treatments deliver superior results on both counts.
The technological advances offered by Nordlys ensure safe, predictable, and effective treatments while minimizing pain, enhancing comfort, and reducing healing time as compared to other treatment options. The Selective Waveband Technology eliminates harmful wavelengths. When paired with precision targeting that affects less surrounding tissue, Nordlys provides the most comfort and convenience for patients looking to treat unsightly veins.
Best Treatment for Port Wine Stain Birthmark Removal & Spider Veins
Port wine stains are made up of thousands of abnormal patterns of blood vessels that are just below the skin's surface. This common birthmark is characterized by its deep red appearance, similar to a splash of wine. While they're not painful, port wine stains can cause a great deal of embarrassment and emotional discomfort, especially when located on the face. Fortunately, port wine stains can be treated.
With its combined laser technology, the Nordlys is the best laser for port wine stain removal. The Nordlys device has a Nd:YAG function, allowing it to safely destroy capillaries under the skin without harming surrounding tissue.
The Nordlys's Nd:YAG function is even effective on port wine stains that have become thickened and lumpy over time. This laser also incorporates SoftCool technology, making port wine stain birthmark removal more comfortable than ever. In addition to being the best laser for port wine stain removal, the Nordlys also offers effective laser spider vein removal. Also known as telangiectasis, spider veins can detract from an otherwise smooth complexion on the body.
So when it comes to laser spider vein removal, most people are looking for something that produces quick results and can treat multiple areas with ease. While previous laser treatments often involved pain and a longer recovery period, the Nordlys delivers safe, predictable results comfortably and quickly. It is also suited to target deeper vessels, and even those that are awkwardly placed and otherwise difficult to treat.
From port wine stain birthmark removal to laser spider vein removal, this versatile laser harnesses the most advanced technologies to restore smooth, clear skin. The Nordlys is also effective on hemangiomas and other congenital vascular malformations.
Dr. David Halpern is a highly trained and experienced practitioner who is dedicated to providing every patient with the best possible experience and the greatest results, which is why he is pleased to offer treatments with the Nordlys by Ellipse laser platform.
Get Rid of Unsightly Veins at Tampa Bay Plastic Surgery
Don't spend another day living with embarrassing spider or varicose veins. Contact Tampa Bay Plastic Surgery at (813) 871-5000 to schedule your consultation now.