Lifestyle Lift Closes Its Doors, Highlighting Patient Safety Concerns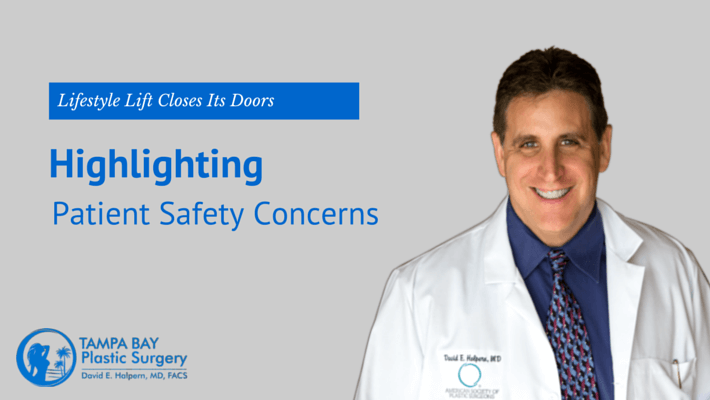 This month, we learned Lifestyle Lift is closing 40 of its plastic surgery centers, including one right here in Tampa. LifestyleLift was sold to consumers as franchise offering a "revolutionary" facial rejuvenation procedure that was "safe and 50% less expensive," "totally individualized for the client," and "quicker for recovery." Yet, some of the online reviews at RealSelf.com and ConsumerAffairs.com bring up common concerns patients may have about where they do business.
Dr. David Halpern, a triple-board-certified plastic surgeon, emphasizes the importance of exercising due diligence when searching for a safe place to have a facelift done, and cautions patients to watch out for the following red flags.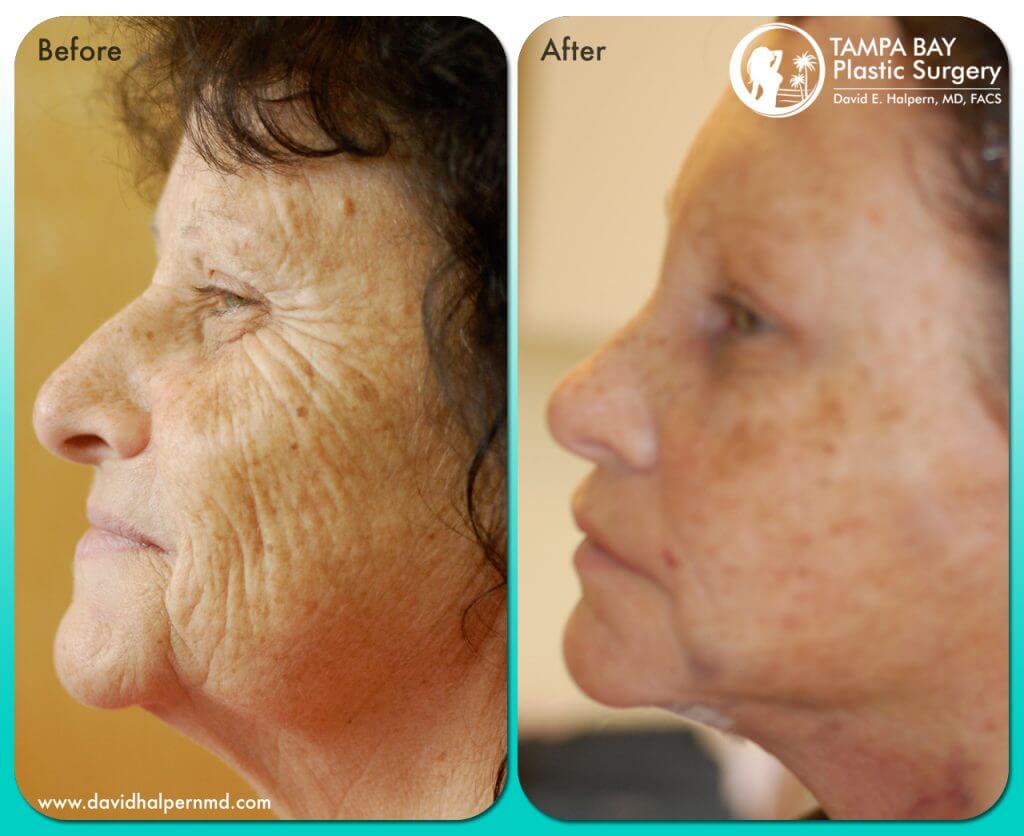 Red Flags When Searching For A Plastic Surgeon:
1. You should never feel pressured to sign up for surgeries you don't want. Former Lifestyle Lift doctor Michael Branch, who worked with the company for six months, told ABC News he was put under pressure to sign up a certain number of patients each week. "I really felt like there was a bit of a, for lack of a better term, it was somewhat of a mill," he alleged.
Dr. David Halpern makes individual suggestions on how to best achieve your aesthetic goals, but there is no pressure to get more work done.
2. You should never feel pressured to sign up quickly to get a good deal. One patient alleged, "I was told I had until Tuesday to make up my mind – this was on a Saturday – or the offer was null and void." She said she felt "infuriated" that they would pressure her into surgery with "that kind of cheap tactic."
Dr. David Halpern offers regular, ongoing deals each month. His office is happy to help patients determine the most cost-effective ways to get aesthetic improvements.
3. Take overly positive reviews with a grain of salt. A 2009 NY Times article claims Lifestyle Lift "had ordered employees to pretend they were satisfied customers and write glowing reviews of its face-lift procedure on web sites." The company did not assume guilt, but did reach a settlement with the New York attorney general's office over these allegations.
Dr. David Halpern is happy to provide references from satisfied patients, upon request.
4. Be wary when there is no affiliation with local hospitals. According to USA TODAY, "While these centers typically employ board-certified plastic surgeons, some don't have privileges to treat patients at hospitals, leaving patients to fend for themselves at emergency rooms." An Orlando woman asserted her safety was put at risk because her doctor didn't have hospital privileges and the Lifestyle Lift facility did not meet state's "standard of care" for surgery.
Dr. David Halpern
only operates at Hospital or Surgery Centers certified by the Joint Commission of Accreditation which is the gold standard for safety in the medical profession. Tampa Outpatient Surgery Facility, Memorial Hospital of Tampa and Tampa General Hospital meet the strictest safety and operational guidelines set forth by the Joint Commission to enable Dr. Halpern to deliver the highest level of plastic surgery care for all of his patients.
5. If you can't meet with a surgeon before your appointment, run! "Could not see a doctor for a long while after surgery, only assistants," one patient complained on ConsumerAffairs.com. We've read horror stories about other franchises, where patients did not meet their doctors until right before surgery.
Dr. David Halpern ALWAYS meets with every patient before AND after surgery. He does all aesthetic procedures at his practice. You are never passed off to untrained medical assistants!
6. Avoid plastic surgery centers that do not discuss risks, recovery, and results. There are no guarantees in plastic surgery, but a good surgeon should discuss the risks and results of your procedure, openly and honestly.
By the end of your consultation, you should have answers to the following questions:
What can be expected in the days and weeks following surgery?
When will I see the final result?
Are my aesthetic goals truly attainable?
How will incisions be made to minimize the chance of scarring?
Where will I be treated in the rare event of a complication?
What happens if I am unsatisfied?
Dr. David Halpern spends time discussing all details surrounding a plastic surgery procedure. He chooses patients carefully to ensure they are good candidates for surgery and patients whose needs can be met through the cosmetic procedures he performs.
7. Do not go with the cheapest surgeon in town. Lifestyle Lifts were rumored to be up to 50% cheaper than traditional facelifts performed in private practices. In this industry, you truly get what you pay for! At least one Florida Lifestyle Lift patient has died as the result of poor post-operative care. The woman's daughter believes her mother's death was related to prescription painkiller medication she was instructed to take at home.
Dr. David Halpern's training, certification from three medical boards, and many years of experience separate me from the pretenders who may be offering cheaper deals.
The Bottom Line:
"I think patient safety will always draw attention and is actually our first and foremost goal while evaluating and treating patients in our practice," says triple-board-certified Tampa plastic surgeon Dr. David Halpern.
Triple-board-certified plastic surgeon Dr. David Halpern invites people looking for a safe place to have surgery, as well as former Lifestyle Lift patients in need of post-operative care, to book an appointment at his accredited office by calling (813) 871-5000.
Previous Posts: